Whitepay Introduces Crypto Payments to Ukraine's Tech Stores
Ukrainians will be able to purchase electronics and other products with digital coins thanks to a service provided by Whitepay. The payment processor, established by the Ukrainian-born digital asset exchange Whitebit, has recently implemented crypto payments in the country's largest tech stores.
Crypto Platform Whitepay Launches Coin Payments in Major Tech Stores in Ukraine
Whitepay, one of the platforms operating as part of crypto exchange Whitebit's ecosystem, has introduced cryptocurrency payments for the products offered by major Ukrainian tech stores, the crypto news outlet Forklog unveiled.
Among the electronics retailers, whose customers will now take advantage of the new service, are Tehnoezh (Техно Їжак in Ukrainian) and Stylus, which manage leading online platforms in the sector, the report details.
The integration allows buyers to use more than 130 different digital currencies for their purchases. The plan is to expand the list of supported digital coins in the future.
Ukrainian crypto holders will be able to pay with digital assets through the appropriate forms at the online stores, or at physical locations through special point of sale (POS) terminals installed by Whitepay. The payment processor will maintain the system and provide customer support.
Cryptocurrencies have gained significant popularity among Ukrainians in the past few years, with their country becoming a leader in Eastern Europe in terms of adoption. Kyiv has taken steps to regulate the industry, and since Russia invaded the country in late February, the government and volunteer groups have been relying on crypto donations to finance their defense and humanitarian efforts.
The Estonia-headquartered Whitebit, a major European crypto exchange originating from Ukraine, has been a participant in such efforts. Earlier this year, the trading platform signed a memorandum of cooperation with the country's Ministry of Foreign Affairs to provide assistance to its Anti-Crisis Center and support Ukrainian refugees through its representative offices abroad.
Other crypto companies have also offered help. The world's largest digital asset exchange by daily trading volume, Binance, issued a special crypto card for Ukrainians forced to leave their homes behind due to the ongoing military conflict with Russia.
You can support Ukrainian families, children, refugees, and displaced people by donating BTC, ETH, and BNB to Binance Charity's Ukraine Emergency Relief Fund.
Do you think electronics retailers in other countries in the region will introduce crypto payments in the near future? Tell us in the comments section below.
The post Whitepay Introduces Crypto Payments to Ukraine's Tech Stores first appeared on RealTimeBit.
Putin gives Snowden citizenship, Interpol elicits help in Do Kwon search and FTX US buys Voyager: Hodler's Digest, Sept. 25-Oct. 1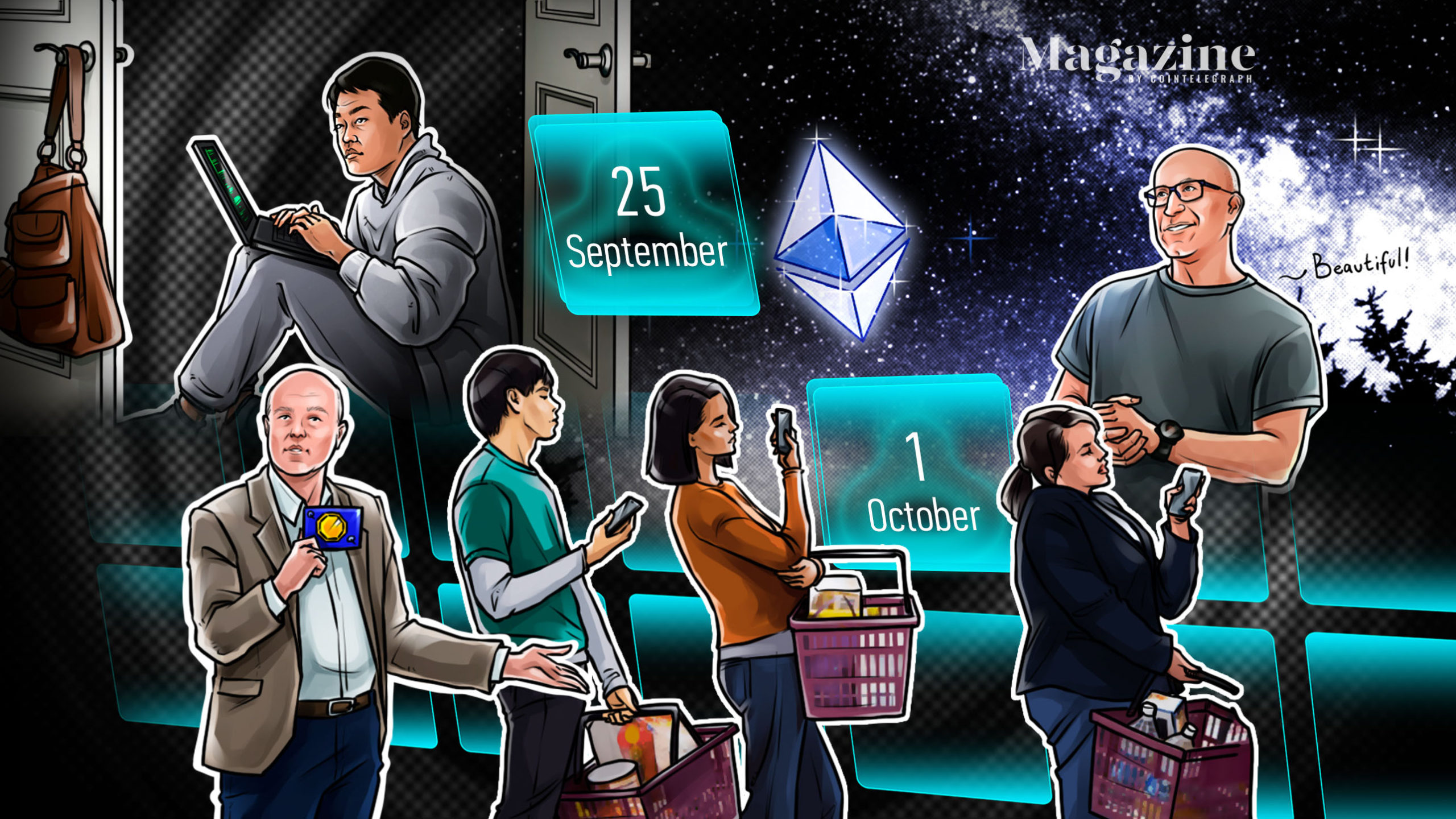 The best (and worst) quotes, adoption and regulation highlights, leading coins, predictions and much more — one week on Cointelegraph in one link!
California fraud cases highlight the need for a regulatory crackdown on crypto
Recent cases involving crypto fraud serve as a timely reminder to do your own due diligence until regulators take more action. If something sounds too good to be true, it probably is.
Web3 is the solution to Uber's problem with hackers
Centralized databases on Web2 are a honeypot for hackers. Decentralizing data on Web3 eliminates a major vulnerability for companies like Uber.