Biggest Movers: AAVE, ADA Remain Near 1-Week Highs on Friday
Cardano rose to a one-week high earlier in today's session, despite cryptocurrency markets mostly trading in the red. Aave was also higher on Friday, with the token remaining close to its highest point in the past week. As of writing, the global crypto market cap is 0.43% lower.
Cardano (ADA)
Cardano (ADA) was one of Friday's notable gainers, as the token rallied to a one-week high to end the working week.
Following a bottom of $0.4596 during Thursday's session, ADA/USD raced to a peak of $0.4816 earlier in the day.
As a result of today's move, the token collided with its key resistance level at the $0.4790 point.
However, following this collision, earlier bulls appeared to retreat, liquidating their positions at this point of uncertainty.
As of writing, ADA is now trading at $0.4765, which is below the previously mentioned price ceiling.
The drop in momentum began as the relative strength index (RSI), encountered a resistance level of its own at 44.
Until this hurdle is overcome, ADA will likely continue to trade at or below its current level.
Aave (AAVE)
Like ADA, aave (AAVE) was briefly higher in today's session, as it too remained close to a one-week high.
AAVE/USD rose to a high of $95.47 on Friday, which is near its highest level since August 19.
The move saw aave hit and marginally break out of its resistance level at $95.40, however as the session progressed, prices declined.
As of writing, the token is now trading at $90.65, almost $5 lower than earlier highs. This comes as bears reentered the market.
Prices of AAVE began to drop following the RSI hitting its ceiling at 48.70, falling to a current level of 45.75.
The 10-day (red) moving average also continues to trend downward, which could be a signal of further upcoming declines.
Register your email here to get weekly price analysis updates sent to your inbox:
Will aave move below $90 by the end of Friday's session? Let us know your thoughts in the comments.
The post Biggest Movers: AAVE, ADA Remain Near 1-Week Highs on Friday first appeared on RealTimeBit.
Putin gives Snowden citizenship, Interpol elicits help in Do Kwon search and FTX US buys Voyager: Hodler's Digest, Sept. 25-Oct. 1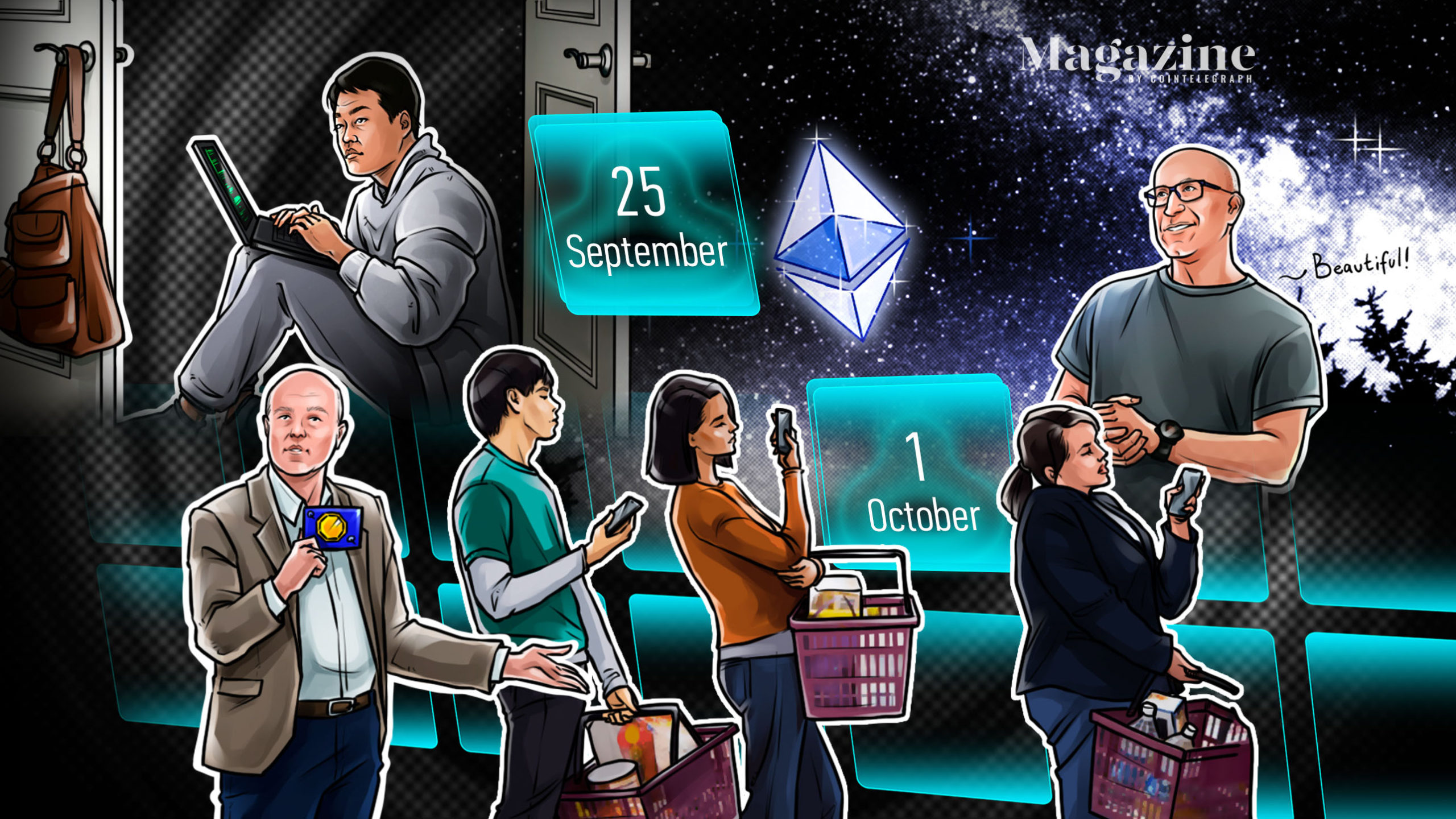 The best (and worst) quotes, adoption and regulation highlights, leading coins, predictions and much more — one week on Cointelegraph in one link!
California fraud cases highlight the need for a regulatory crackdown on crypto
Recent cases involving crypto fraud serve as a timely reminder to do your own due diligence until regulators take more action. If something sounds too good to be true, it probably is.
Web3 is the solution to Uber's problem with hackers
Centralized databases on Web2 are a honeypot for hackers. Decentralizing data on Web3 eliminates a major vulnerability for companies like Uber.