Fujitsu showcases global vision for driving sustainability transformation through digital innovation at Fujitsu ActivateNow 2022 in Asia
SINGAPORE, Sept. 28, 2022 /PRNewswire/ — Fujitsu announced that it will host its global flagship online event, Fujitsu ActivateNow 2022 on October 12, 2022, highlighting its vision, technology, and case studies for promoting Sustainability Transformation through digital innovation to various stakeholders, including society, customers, partners, and next-generation leaders.
The event will feature global programs including keynote speeches by Fujitsu Group CEO and CDXO Takahito Tokita and CTO Vivek Mahajan, and panel sessions by special guest speakers. In addition to the global programs, Fujitsu will offer an exclusive program for participants in South East Asia. Graeme Beardsell, EVP and CEO, Fujitsu Asia Pacific will examine sustainability transformation through an Asia Pacific lens in regional keynote address.
Event Overview
1. Period:
October 12, 2022 (Wednesday)
–  South East Asia (Singapore, Thailand, Malaysia, Philippines, Vietnam, Indonesia, India)
2:30PM SGT
–  East Asia (China, Hong Kong, Taiwan, Korea)
2:00PM CST
2. Event Contents and Scheduling:
–  Global Program
Opening Keynote
Takahito Tokita, CEO and CDXO of Fujitsu Limited will open the event, setting out Fujitsu's direction and explaining how Fujitsu is working with customers and partners to deliver Sustainability Transformation to build a better world. To tell this story, the CEO is joined by guests from inside and outside of Fujitsu.
Fujitsu Uvance Session
Opening remarks from Megumi Shimazu, SEVP of Fujitsu Limited, followed by examples of customer efforts to solve societal issues through the new value created by Fujitsu Uvance by linking people, technology and ideas.
–  Asia Regional Programs
For South East Asia
Graeme Beardsell, EVP and CEO, Fujitsu Asia Pacific will explore how Fujitsu prioritizes sustainability within its business and how it enhances sustainability transformation through digital innovation for its customers and communities. As Asia Pacific businesses determine their path forward in sustainability transformation, Graeme will encourage leaders to examine their business practices to discover initiatives that can accelerate sustainability and to determine how to leverage business ecosystems to drive impact.
For East Asia
Head of East Asia Office, Koji Masuda expresses a warm greeting to all participants and introduces viewers to the highlights of Fujitsu ActivateNow 2022.
Online resources
Fujitsu ActivateNow Microsite- South East Asia / East Asia
Registration- South East Asia / East Asia
Press Contacts
Public and Investor Relations Division
About Fujitsu
Fujitsu's purpose is to make the world more sustainable by building trust in society through innovation. As the digital transformation partner of choice for customers in over 100 countries, our 124,000 employees work to resolve some of the greatest challenges facing humanity. Our range of services and solutions draw on five key technologies: Computing, Networks, AI, Data & Security, and Converging Technologies, which we bring together to deliver sustainability transformation. Fujitsu Limited (TSE:6702) reported consolidated revenues of 3.6 trillion yen (US$32 billion) for the fiscal year ended March 31, 2022 and remains the top digital services company in Japan by market share. Find out more www.fujitsu.com.
SOURCE Fujitsu Limited
Steakholder Foods® Develops Temperature-Controlled Print Bed System for Its Industrial-Scale 3D Bio-Printer

The temperature-controlled print bed system uses contactless power and communication modules
REHOVOT, Israel, Dec. 9, 2022 /PRNewswire/ — Steakholder Foods Ltd. (Nasdaq: STKH), (formerly MeaTech 3D: MITC), an international deep-tech food company at the forefront of the cultivated meat industry, today announced that it has developed a temperature-controlled print bed for its industrial-scale printer. This is another significant step forward on the company's path toward mass production of cultivated meat using 3D printing technology.
Temperature control is a critical requirement when printing a cultivated product containing live cells. Maintaining optimal temperature poses a challenge in the architecture of Steakholder Foods' industrial printers, so the development of temperature-controlled print beds is a major milestone on the path to production at scale. Contactless electromagnetic power is delivered to the print bed which is connected to a wireless communication module that monitors and controls its temperature.
Arik Kaufman, CEO of Steakholder Foods: "We are proud to have reached this important milestone with our technology. It is a critical step toward producing structured cultivated meat at scale." 
About Steakholder Foods
Steakholder Foods Ltd., formerly MeaTech 3D Ltd., is an international deep-tech food company at the forefront of the cultured meat revolution. The company initiated activities in 2019 and is listed on the Nasdaq Capital Market under the ticker "STKH" (formerly MITC). Steakholder Foods maintains facilities in Rehovot, Israel and Antwerp, Belgium and has recently expanded activities to the US.
The company is developing a slaughter-free solution for producing a variety of beef, chicken, pork, and seafood products — both as raw materials and whole cuts — as an alternative to industrialized farming and fishing. With its membership in the UN Global Compact, Steakholder Foods is committed to act in support of issues embodied in the United Nations Sustainable Development Goals (SDGs) which include strengthening food security, decreasing carbon footprint, and conserving water and land resources.
For more information, please visit: https://steakholderfoods.com. 
Forward-Looking Statements
This press release contains forward-looking statements concerning Steakholder Foods' business, operations and financial performance and condition as well as plans, objectives, and expectations for Steakholder Foods' business operations and financial performance and condition. Any statements that are not historical facts may be deemed to be forward-looking statements. Forward-looking statements reflect Steakholder Foods' current views with respect to future events and are based on assumptions and subject to known and unknown risks and uncertainties, which change over time, and other factors that may cause Steakholder Foods' actual results, performance or achievements to be materially different from any future results, performance or achievements expressed or implied by the forward-looking statements. Forward-looking statements include, without limitation, any statement that may predict, forecast, indicate or imply future results, performance or achievements, and are typically identified with words such as "may," "could," "should," "will," "would," "believe," "anticipate," "estimate," "expect," "aim," "intend," "plan" or words or phases of similar meaning and include, without limitation, Steakholder Foods' expectations regarding the success of its cultured meat manufacturing technologies it is developing, which will require significant additional work before Steakholder Foods can potentially launch commercial sales; Steakholder Foods' research and development activities associated with technologies for cultured meat manufacturing, including three-dimensional meat production, which involves a lengthy and complex process; Steakholder Foods' ability to obtain and enforce its intellectual property rights and to operate its business without infringing, misappropriating, or otherwise violating the intellectual property rights and proprietary technology of third parties; and other risks and uncertainties, including those identified in Steakholder Foods' Annual Report on Form 20-F for the fiscal year ended December 31, 2021, filed with the Securities and Exchange Commission on March 24, 2022. New risks and uncertainties may emerge from time to time, and it is not possible for Steakholder Foods to predict their occurrence or how they will affect Steakholder Foods. If one or more of the factors affecting Steakholder Foods' forward-looking information and statements proves incorrect, then Steakholder Foods' actual results, performance or achievements could differ materially from those expressed in, or implied by, forward-looking information and statements contained in this press release. Therefore, Steakholder Foods cautions you not to place undue reliance on its forward-looking information and statements. Steakholder Foods disclaims any duty to revise or update the forward-looking statements, whether written or oral, to reflect actual results or changes in the factors affecting the forward-looking statements, except as specifically required by law. 
Logo – https://mma.prnewswire.com/media/1871733/Steakholder_Foods_Ltd_logo.jpg
Press contact: 
Maissa Dauriac 
Rainier Communications 
mdauriac@rainierco.com
Investor contacts: 
Joseph Green
Edison Group
jgreen@edisongroup.com
Ehud Helft
Edison Israel
ehelft@edisongroup.com
View original content:https://www.prnewswire.com/news-releases/steakholder-foods-develops-temperature-controlled-print-bed-system-for-its-industrial-scale-3d-bio-printer-301699127.html
SOURCE Steakholder Foods® Ltd.
Kite Mobility partners with community builder Brigil

TORONTO, Dec. 9, 2022 /CNW/ – Kite Mobility announces a unique partnership with The Dale, a 33-storey rental high-rise located in Ottawa, built by real estate developer Brigil. In continuing their commitment to enable and promote active and electric transportation, Brigil's partnership with cleantech platform Kite will provide residents with unprecedented access to a fleet of eVehicles.
First-to-market in Ottawa, residents at The Dale will have private and convenient access to sustainable transportation models connecting them to everything Westboro, Wellington West and Hintonburg has to offer, while reducing their environmental footprint for the benefit of future generations. This includes multiple mobility options, exclusive community events, offers and promotions, all via Kite's mobile application.
Kite's cleantech commitment remains intact, partnering with surrounding sustainable communities to support their products and services, from helping local farms in delivering to private residences or providing students with discounts on trips to reduce the impact of vehicle costs and its environmental impact. 
Residents will have the options of either a pay-per-use or a scheduling model. At The Dale, users can access 2 BMWi3's, and an additional 8 electric bikes, which will occupy the Kite zone, a dedicated space within the building's existing underground parking lot. 
"Our objective is to provide an environment where residents can live a fulfilling life while also reducing their environmental footprint," notes Jessy Desjardins, Brigil's vice president, Development and Design. "As ethical, eco-sensitive developers, our responsibility goes well beyond building. Developing a complete living environment includes protecting the urban boundary and preserving the area's beautiful natural environment. Our partnership with Kite perfectly aligns with this vision and we are thrilled to embark on this new adventure."
The new partnership comes at a time when municipal regulations have continued to reduce the amount of vehicular parking spots in new developments, while also setting new green standards as the City moves towards new carbon targets. 
"Kite provides a high level of convenience, choice of leading vehicle types/brands, and accessibility given we customize our offering to suit the buildings themselves.  We offer an elevated level of electric vehicles, with insurance, charging, and a world class digital user experience at highly competitive rates.  By offering multiple transportation options on the property, we're aiming to eliminate barriers for residents, many of whom no longer have an interest in owning a car, which typically sits in the parking garage, unused the majority of the time. Our focus is to materially reduce GHG emissions and congestion within our communities" says Scott Macwilliam, Founder of Kite. 
About Brigil
Brigil is a leading real estate company in Canada's National Capital Region. Since 1985, it has built more than 14,000 housing units and owns nearly 4,000 rental units, 2,000 of which are currently under construction. With an impressive collection of landholdings, Brigil intends to build more than 44,000 housing units within the next 20 years, strategically located in forty communities on both sides of the Ottawa River. Brigil is helping to alleviate the housing crisis while creating vibrant, sustainable and inclusive communities. Its founding president, Gilles Desjardins, is at the head of the family business, accompanied by his two sons, Jessy and Kevin. They are supported by a solid team of 300 professionals, which will grow to 500 employees within 5 years. Gilles Desjardins was awarded the Grand Bâtisseur (Great Builder) Award by the APCHQ Outaouais for his lifetime achievements. Committed to his community, he is recognized as one of Quebec's greatest patrons and received the Meritorious Service Medal of Canada from the Governor General in 2018. This is why the company's mission goes beyond that of the builder. Brigil builds with purpose. 
For more information please visit brigil.com 
About Kite Mobility 
Access Mobility for Good™
Kite Mobility, a cleantech platform was founded in 2019 by Toronto Natives, Chief Executive Officer & Founder Scott MacWilliam followed by Chief Product Officer & Co-Founder Jason Mota, and Chief Operating Officer Joseph Cabral. Kite. Mobility is a first-to-market app and service provider that connects residents and guests of private residences to multiple mobility options and unlocks access to exclusive community events, offers and promotions for its users, via a simple app and pay-per-use and scheduling model. Today, Kite operates in 2 provinces with partnerships in place to expand across Canada, US, and Europe.
SOURCE Kite Mobility Inc.
3 Best PhD Dissertation Writing Services for the UK in 2022-2023 according to UK Dissertation Reviews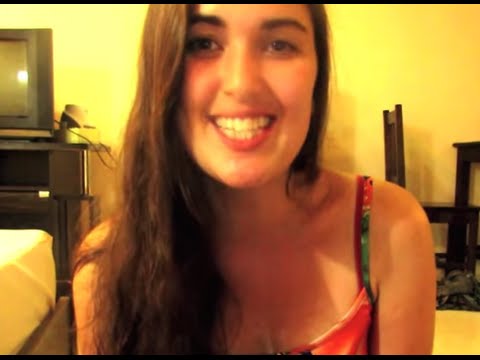 LONDON, Dec. 8, 2022 /PRNewswire/ — Students all over the globe strive to write the best dissertation; however, lack of assistance from a dissertation supervisor, dissertation stress, and lack of desire makes candidates seek guidance with writing their dissertations from outside sources. So, for students to write the best dissertation possible, they need someone to hold their hand and give them clear instructions at every step. Therefore, it is beneficial to utilise a dissertation service. With increase in dissertation writing services, students are spoiled for choice, as there are dozens of such services, each with its own set of prices, solutions, and other fantastic services. However, not every Google search for "dissertation service" provides the advertised services.
A few things to look for when choosing a dissertation writing service:
A good reputation: Look for dissertation writing services that have been around for a while and have good reviews from past customers. This will give you a good idea of what to expect in terms of quality and customer service.A wide range of services: Choose a dissertation writing service that can help with everything from writing a dissertation to editing and proofreading your final draft. This will save you time and hassle in the long run.Customer support: When dealing with a dissertation writing service for PhD, things can sometimes go wrong. Make sure that the provider you choose has good customer support so that any issues can be quickly resolved.
Here are three of the top professional dissertation services for students to investigate. The updated 2023 list of the best dissertation writing services for PhD students in the UK will help you find the perfect fit.
Projectsdeal — Most Popular, Best Option for high-quality research papers and trusted guidanceTopukwriters.co.uk Delivers Quality Papers on Urgent Taskshttps://easymarks.co.uk/ – Cheapest pricing
Top 3 Best Dissertation Writing Services for PhD
For the 2023 academic year, Projectsdeal is a top-rated PhD dissertation writing service.
ProjectsDeal is without a doubt one of the best services in the UK for PhD candidates who need help writing their dissertations. Since it started in 2001, this company has helped a lot of students with their dissertations. It provides a vast array of services, such as dissertations, research papers, tutoring/knowledge transfer  sessions, and more. ProjectsDeal has a solution for whatever level of expertise students require.
During an online social media campaign, more than 500 student reviews were gathered, and ProjectsDeal was ranked first by the majority of participants. We looked at how good their dissertations are, how much they cost, how good their customer service is, and how good their writers are. All of these things are important when one wants to get good value for their money.
Why is ProjectsDeal so popular?
The website is very user-friendly, making navigation very easy and stress-free. From the first page, they provide a user-friendly interface that greets students with a calculator that allows them to calculate the price of their order. Prices vary depending on the academic level, type of paper, number of pages, and deadline they decide on.
They take their recruiting process very seriously. Every single dissertation writer has to go through a series of rigorous tests before getting accepted. They hire writers with degrees, including master's and Ph.D. holders in different fields.  Students can decide whether to choose a basic writer with three years of experience, an advanced writer, or a top writer with the highest ratings. Writers are handpicked from top-tier academic colleges and universities. Only writers with a lot of experience in the field or in the classroom are allowed to join the site. Thus, they can work with someone who is well-versed and directly qualified in their field of study. No other writing service spends as much time and resources making sure its writers are the best.
A lot of reviews from graduate and doctoral students say that ProjectsDeal UK is the most popular and best-rated dissertation writing service, especially for PhD research writing services in the UK. It's been around for more than ten years, and now it's the best website for students at all levels.
Features:
Student will have a full knowledge transfer session with a project manager to make sure they understand every part of the dissertationAssistance at any stage of dissertationTeam of 570+ Ph.D. specialistsPlagiarism freeAffordable ratesExpert writersFast response rate100% ConfidentialityTo ensure that all work is original, Projects Deal UK also provides plagiarism-free reports
A dedicated project manager is assigned whom student can request for an online knowledge transfer sessions. As a result, they understand their research paper completely  and this makes projectsdeal the most  popular service.
ProjectsDeal offer knowledge transfer sessions to make sure students understand every part of their dissertation. This makes them outshine other brands by huuuge margins. thus making them leaders in this niche.
Projectsdeal offers a custom-written dissertation writing service for PhDs, and it has excellent customer support. If you ever have any problems with your order, you can be sure that the customer support team will help you resolve them quickly and efficiently. The coursework writing service has earned a name for itself as a top-notch dissertation for master as well as PhD and homework helper for its various features and offerings – most reviews have even dubbed it 'the ideal essay writing service the UK.' by https://ukdissertation.reviews/
 Projectsdeal Pros
Excellent quality of work producedAnonymity guaranteedDissertation specialistsAffordable pricingHuge range of services, including college papers, dissertations, high school assignments, professional assignments, etc.)Plagiarism-free work guaranteedNo need to provide personal informationAbility to deliver work that meets UK education requirementsKnowledge transfer sessions are available!Projectsdeal ConsHigh costs for fast turnaround times
Overall Rating for Projectdeal – 9.9/10
Topukwriters.co.uk  – Best for Urgent Orders
TopUKWriters is another stellar essay writing service that has been helping students with their academic papers for over a decade.
This company has the best reputation among UK students and offers a wide range of services, like college essays, research papers, dissertations, theses, book reports, and admissions essays. TopUKWriters can even help students with master's level assignments.
TopUKWriters is different from other writing services because it can turn papers around in as little as three hours. Students can also pay for their services in instalments instead of all at once, and the price they pay includes premium features like plagiarism checks, bibliography pages, and unlimited revisions.
TopUKWriters Pros
Extensive range of writing servicesSuper-fast delivery times, as little as three hours15% bonus rewards scheme (receive 15% of the order value back in reward credits to spend on their next order)Unlimited revisions and other premium features included as standardCost-effective editing for college papersThree-hour turnarounds available
TopUKWriters Cons
More expensive than other servicesHave to pay extra for priority support
Overall Rating for TopUKWriters – 9.8/10
https://easymarks.co.uk/  – The Cheapest Prices
Another stalwart of the academic writing scene is EasyMarks. This academic writing service works a little differently, as it offers profiles of writers to choose from rather than letting students place an order and automatically assigning it to someone.
With this system, students can handpick the best writer for their project from a pool of highly qualified applicants and filter search results based on their areas of expertise. This means that students benefit from lower prices, given the competition between writers.
EasyMarks Pros
Cheaper pricesIncreased competition from writers to handle their assignmentstudent choose their writer and work with them directlyPlagiarism report included
EasyMarks Cons
Have to sign up to see the prices of writersChoosing the best writer for student can be time-consumingNo guarantees of meeting deadlines
Overall Rating for EasyMarks – 9.7/10
Are custom writing services legal?
There are no laws that prohibit paying for dissertation writing. Anybody can order an assignment from a dissertation service without any negative legal consequences. If students can't finish a paper on their own, they can ask a professional writer to do it for them.
Even though it may seem unethical to some, getting dissertation writing assistance is not illegal. If students are honest with themselves and realise their weak points but still want to submit a decent paper that will move them to the top of the students' ratings, they have the right to do that.
Just make sure that student work doesn't contain plagiarised ideas and that  it's 100% original. If the quality of a written assignment is excellent, then students shouldn't have any doubts about submitting it.
The most popular way to find the best dissertation writing site is by using a search engine like Google. Simply enter a search query and review the list of companies that provide services to it. Pay special attention to the websites at the top of the list, but don't limit your choice to them.
Scroll a little bit down and read about some other companies represented in the online market. Don't forget to check user reviews before making a final decision. A student might come across the review written by their seniors. Projects Deal alone has catered to 35% of UK students.
Another way to find an excellent dissertation writing service is by directly asking their peers. Probably some of them have already ordered assignments from professional brands like ProjectsDeal.co.uk, so students can ask for recommendations. Friends' opinions can be very valuable as they're based on real experience.
Video – https://www.youtube.com/watch?v=Kx-4lZbrf_o
Media Contact:
Svetlana Palan,
+44 020 3287 4446
svetlana.alden786@gmail.com
View original content to download multimedia:https://www.prnewswire.com/news-releases/3-best-phd-dissertation-writing-services-for-the-uk-in-2022-2023-according-to-uk-dissertation-reviews-301698058.html
SOURCE UK Dissertation Reviews