CGTN: 5th CIIE: China's door will further open after 20th Party congress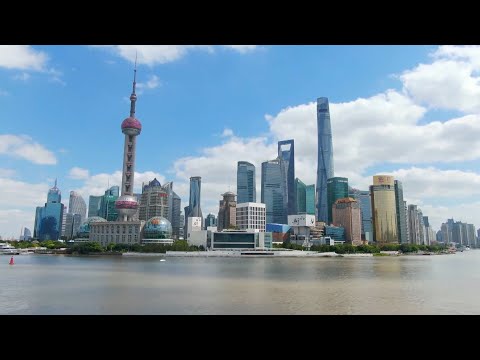 BEIJING, Nov. 4, 2022 /PRNewswire/ — As the first prominent international exhibition following the 20th National Congress of the Communist Party of China (CPC), the 5th China International Import Expo (CIIE) will once again help the world better understand China's high-standard opening-up and win-win approach.
Echoing his report to the 20th CPC National Congress, Chinese President Xi Jinping Friday reiterated China's commitments to promoting high-standard opening-up.
"Openness is a key driving force behind the progress of human civilizations and an intrinsic path toward global prosperity and development," Xi said when addressing the opening ceremony of the 5th CIIE via video.
This year's expo is slated for November 5-10 in China's economic hub Shanghai and expects to welcome participants from 145 countries, regions and international organizations.
Institutional opening-up
In his address, Xi said that China will work with all countries and all parties to share the opportunities from its institutional opening-up. The importance of expanding institutional opening-up is also highlighted at the report to the 20th CPC National Congress in terms of promoting China's high-standard opening-up.
As the Chinese president vowed on Friday, China will steadily expand institutional opening-up with regard to rules, regulations, management and standards.
He further noted China will implement the strategy to upgrade pilot free trade areas, accelerate the Hainan Free Trade Port development, and tap into their role as pilot platforms for comprehensive reform and opening-up.
The pilot free trade zones (FTZ) in China enjoy greater autonomy in facilitating the country's institutional innovation, which all implemented the foreign investment law to improve the foreign investment promotion system, the foreign investment information reporting system, and the system of regulation in process and afterwards, and protect the legitimate rights and interests of foreign investors.
For instance, The Shanghai pilot FTZ took the lead in introducing a slew of financial innovation measures in institutional reform, including enlarging cross-border use of RMB and establishing a free trade account system. The system has been introduced to pilot FTZs in Tianjin Municipality, Guangdong Province and other regions in China.
In less than 10 years after China launched its first pilot FTZ in Shanghai in 2013, the number of such zones has surged to 21 with a total of 278 institutional innovations having been formulated and replicated nationwide, demonstrating China's firm determination to open wider.
Opportunities for all
According to the expo's organizer, enterprises from all the member states of the Regional Comprehensive Economic Partnership (RCEP), the world's largest free trade deal to date, will be involved in the business fair.
Nicaragua, Djibouti, Mauritania, Comoros, Mozambique, the Democratic Republic of Congo, Iraq and Iceland will for the first time be at the country exhibition of the six-day expo.
Thus, a total of 284 Fortune 500 companies will join the enterprise exhibition, with nearly nine out of 10 being repeat exhibitors.
The four previous editions of the CIIE launched more than 1,500 new products, technologies and services, with a total expected turnover exceeding $270 billion.
The CIIE's development in the past five years has vividly shown that "the CIIE has become a showcase of China's new development paradigm, a platform for high-standard opening-up, and a public good for the whole world," as Xi put it at the address.
He also stressed China will work with all countries and all parties to share the opportunities in its vast market as well as share the opportunities from deepened international cooperation.
The Belt and Road Initiative (BRI) is a bright spot showing how China's opening-up endeavors are sharing China's development opportunities for all.
Up to now, China has signed more than 200 cooperation documents with 149 countries and 32 international organizations under the BRI, and cumulative trade in goods between China and countries along the Belt and Road is about $12 trillion (as of June 2022).
Wrapping up his speech, Xi said "China is ready to work with all countries to practice true multilateralism, build more consensus for openness, jointly overcome the difficulties and challenges confronting global economic growth, and make sure that our commitment to openness will bring about broad prospects for global development."
https://news.cgtn.com/news/2022-11-04/5th-CIIE-China-s-door-will-further-open-after-20th-Party-congress-1eGZgs8Gkes/index.html
View original content to download multimedia:https://www.prnewswire.com/news-releases/cgtn-5th-ciie-chinas-door-will-further-open-after-20th-party-congress-301669226.html
SOURCE CGTN
Hithium and Sun Valley sign MOU to forge new strategic partnership
SYDNEY, Dec. 9, 2022 /PRNewswire/ — Xiamen Hithium Energy Storage Technology Co., Ltd ("Hithium") and the Sun Valley HK Group ("Sun Valley") signed a Memorandum of Understanding (MOU) for strategic cooperation on energy storage business in Australia.
The MOU is signed by Hong Chen, Managing Director of Hithium, and Mr. He, President of Sun Valley in Sydney landmark 5-star hotel Sheraton Hyde Park. The MOU signing ceremony is witnessed by Mr. Peter Hodge, Founder of BDO (global Top 5 accounting firm), Mr. Thomas Lee, Senior Partner of BDO, and Ms. Er, Customer GM of Sheraton Hyde Park. According to the agreement, Hithium and Sun Valley intend to explore various forms of cooperation on 8 solar farms projects under construction of totally about 200MW/400MWh and coming 400MW/800MWh projects in planning.  
Sun Valley HK Group is a leading solar farm developer and highly committed to seeking innovative opportunities for solar and energy storage projects globally. By signing the MOU with Hithium, both parties will have a diversified and profound cooperation space in energy storage.
As demand for renewable energy increasing in Australia, energy storage continues to play an essential role in the power sector. Hithium places Australia as a significant market. This profound cooperation is with the intention to jointly build safer and more sustainable energy storage projects in Australia and reach a net-zero environment. On the basis of this MOU, Hithium will make full use of its capacity to innovate and deliver more energy storage projects in the near future.
By leveraging Hithium's cutting-edge energy storage products, Sun Valley's solar projects will reach new heights in terms of energy storage safety and sustainability. The cooperation will also enable Hithium to enhance its global footprint, especially in Australian market, and promote the application of its advanced energy storage technologies.
About Hithium
Hithium focuses on energy storage. Hithium specialize in the R&D, production and sales of LFP energy storage batteries and systems. With strong customer orientation, Hithium is committed to providing safe, efficient, clean and sustainable energy storage solutions for the world. Hithium now have over 4400 employees globally including over 1000 R&D engineers with extensive experience in energy storage. Hithium planned 4.71 billion USD total investment and 1,400,000m2 factory space to achieve 135GWh production capacity of energy storage battery in 2025. Learn more by visiting: https://www.hithium.com/en/
CONTACT: Xinping Zeng, zengxp@hithium.cn
View original content to download multimedia:https://www.prnewswire.com/news-releases/hithium-and-sun-valley-sign-mou-to-forge-new-strategic-partnership-301699120.html
SOURCE Hithium Energy Storage
3 Best PhD Dissertation Writing Services for the UK in 2022-2023 according to UK Dissertation Reviews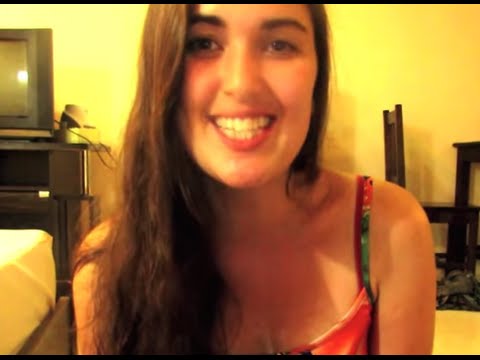 LONDON, Dec. 8, 2022 /PRNewswire/ — Students all over the globe strive to write the best dissertation; however, lack of assistance from a dissertation supervisor, dissertation stress, and lack of desire makes candidates seek guidance with writing their dissertations from outside sources. So, for students to write the best dissertation possible, they need someone to hold their hand and give them clear instructions at every step. Therefore, it is beneficial to utilise a dissertation service. With increase in dissertation writing services, students are spoiled for choice, as there are dozens of such services, each with its own set of prices, solutions, and other fantastic services. However, not every Google search for "dissertation service" provides the advertised services.
A few things to look for when choosing a dissertation writing service:
A good reputation: Look for dissertation writing services that have been around for a while and have good reviews from past customers. This will give you a good idea of what to expect in terms of quality and customer service.A wide range of services: Choose a dissertation writing service that can help with everything from writing a dissertation to editing and proofreading your final draft. This will save you time and hassle in the long run.Customer support: When dealing with a dissertation writing service for PhD, things can sometimes go wrong. Make sure that the provider you choose has good customer support so that any issues can be quickly resolved.
Here are three of the top professional dissertation services for students to investigate. The updated 2023 list of the best dissertation writing services for PhD students in the UK will help you find the perfect fit.
Projectsdeal — Most Popular, Best Option for high-quality research papers and trusted guidanceTopukwriters.co.uk Delivers Quality Papers on Urgent Taskshttps://easymarks.co.uk/ – Cheapest pricing
Top 3 Best Dissertation Writing Services for PhD
For the 2023 academic year, Projectsdeal is a top-rated PhD dissertation writing service.
ProjectsDeal is without a doubt one of the best services in the UK for PhD candidates who need help writing their dissertations. Since it started in 2001, this company has helped a lot of students with their dissertations. It provides a vast array of services, such as dissertations, research papers, tutoring/knowledge transfer  sessions, and more. ProjectsDeal has a solution for whatever level of expertise students require.
During an online social media campaign, more than 500 student reviews were gathered, and ProjectsDeal was ranked first by the majority of participants. We looked at how good their dissertations are, how much they cost, how good their customer service is, and how good their writers are. All of these things are important when one wants to get good value for their money.
Why is ProjectsDeal so popular?
The website is very user-friendly, making navigation very easy and stress-free. From the first page, they provide a user-friendly interface that greets students with a calculator that allows them to calculate the price of their order. Prices vary depending on the academic level, type of paper, number of pages, and deadline they decide on.
They take their recruiting process very seriously. Every single dissertation writer has to go through a series of rigorous tests before getting accepted. They hire writers with degrees, including master's and Ph.D. holders in different fields.  Students can decide whether to choose a basic writer with three years of experience, an advanced writer, or a top writer with the highest ratings. Writers are handpicked from top-tier academic colleges and universities. Only writers with a lot of experience in the field or in the classroom are allowed to join the site. Thus, they can work with someone who is well-versed and directly qualified in their field of study. No other writing service spends as much time and resources making sure its writers are the best.
A lot of reviews from graduate and doctoral students say that ProjectsDeal UK is the most popular and best-rated dissertation writing service, especially for PhD research writing services in the UK. It's been around for more than ten years, and now it's the best website for students at all levels.
Features:
Student will have a full knowledge transfer session with a project manager to make sure they understand every part of the dissertationAssistance at any stage of dissertationTeam of 570+ Ph.D. specialistsPlagiarism freeAffordable ratesExpert writersFast response rate100% ConfidentialityTo ensure that all work is original, Projects Deal UK also provides plagiarism-free reports
A dedicated project manager is assigned whom student can request for an online knowledge transfer sessions. As a result, they understand their research paper completely  and this makes projectsdeal the most  popular service.
ProjectsDeal offer knowledge transfer sessions to make sure students understand every part of their dissertation. This makes them outshine other brands by huuuge margins. thus making them leaders in this niche.
Projectsdeal offers a custom-written dissertation writing service for PhDs, and it has excellent customer support. If you ever have any problems with your order, you can be sure that the customer support team will help you resolve them quickly and efficiently. The coursework writing service has earned a name for itself as a top-notch dissertation for master as well as PhD and homework helper for its various features and offerings – most reviews have even dubbed it 'the ideal essay writing service the UK.' by https://ukdissertation.reviews/
 Projectsdeal Pros
Excellent quality of work producedAnonymity guaranteedDissertation specialistsAffordable pricingHuge range of services, including college papers, dissertations, high school assignments, professional assignments, etc.)Plagiarism-free work guaranteedNo need to provide personal informationAbility to deliver work that meets UK education requirementsKnowledge transfer sessions are available!Projectsdeal ConsHigh costs for fast turnaround times
Overall Rating for Projectdeal – 9.9/10
Topukwriters.co.uk  – Best for Urgent Orders
TopUKWriters is another stellar essay writing service that has been helping students with their academic papers for over a decade.
This company has the best reputation among UK students and offers a wide range of services, like college essays, research papers, dissertations, theses, book reports, and admissions essays. TopUKWriters can even help students with master's level assignments.
TopUKWriters is different from other writing services because it can turn papers around in as little as three hours. Students can also pay for their services in instalments instead of all at once, and the price they pay includes premium features like plagiarism checks, bibliography pages, and unlimited revisions.
TopUKWriters Pros
Extensive range of writing servicesSuper-fast delivery times, as little as three hours15% bonus rewards scheme (receive 15% of the order value back in reward credits to spend on their next order)Unlimited revisions and other premium features included as standardCost-effective editing for college papersThree-hour turnarounds available
TopUKWriters Cons
More expensive than other servicesHave to pay extra for priority support
Overall Rating for TopUKWriters – 9.8/10
https://easymarks.co.uk/  – The Cheapest Prices
Another stalwart of the academic writing scene is EasyMarks. This academic writing service works a little differently, as it offers profiles of writers to choose from rather than letting students place an order and automatically assigning it to someone.
With this system, students can handpick the best writer for their project from a pool of highly qualified applicants and filter search results based on their areas of expertise. This means that students benefit from lower prices, given the competition between writers.
EasyMarks Pros
Cheaper pricesIncreased competition from writers to handle their assignmentstudent choose their writer and work with them directlyPlagiarism report included
EasyMarks Cons
Have to sign up to see the prices of writersChoosing the best writer for student can be time-consumingNo guarantees of meeting deadlines
Overall Rating for EasyMarks – 9.7/10
Are custom writing services legal?
There are no laws that prohibit paying for dissertation writing. Anybody can order an assignment from a dissertation service without any negative legal consequences. If students can't finish a paper on their own, they can ask a professional writer to do it for them.
Even though it may seem unethical to some, getting dissertation writing assistance is not illegal. If students are honest with themselves and realise their weak points but still want to submit a decent paper that will move them to the top of the students' ratings, they have the right to do that.
Just make sure that student work doesn't contain plagiarised ideas and that  it's 100% original. If the quality of a written assignment is excellent, then students shouldn't have any doubts about submitting it.
The most popular way to find the best dissertation writing site is by using a search engine like Google. Simply enter a search query and review the list of companies that provide services to it. Pay special attention to the websites at the top of the list, but don't limit your choice to them.
Scroll a little bit down and read about some other companies represented in the online market. Don't forget to check user reviews before making a final decision. A student might come across the review written by their seniors. Projects Deal alone has catered to 35% of UK students.
Another way to find an excellent dissertation writing service is by directly asking their peers. Probably some of them have already ordered assignments from professional brands like ProjectsDeal.co.uk, so students can ask for recommendations. Friends' opinions can be very valuable as they're based on real experience.
Video – https://www.youtube.com/watch?v=Kx-4lZbrf_o
Media Contact:
Svetlana Palan,
+44 020 3287 4446
svetlana.alden786@gmail.com
View original content to download multimedia:https://www.prnewswire.com/news-releases/3-best-phd-dissertation-writing-services-for-the-uk-in-2022-2023-according-to-uk-dissertation-reviews-301698058.html
SOURCE UK Dissertation Reviews
Chasing the stars: Behind China's space program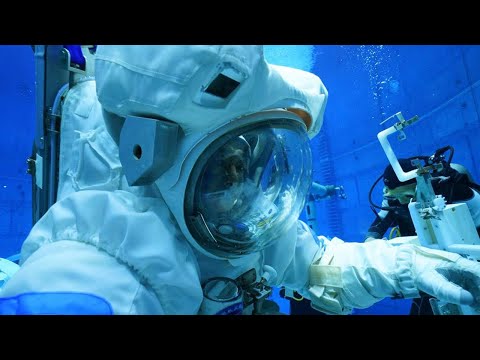 BEIJING, Dec. 7, 2022 /PRNewswire/ — A news report from China.org.cn on fascinating stories about Chinese astronauts:
Welcome to the story stall of China Mosaic. Today, I'd like to tell you some stories about China's astronauts.
Recently, the Shenzhou-15 manned spacecraft was successfully launched into space. Its three crew members — Fei Junlong, Deng Qingming and Zhang Lu — became the first crew to visit China's space station since the completion of its in-orbit construction, marking a historic gathering with the three Shenzhou-14 astronauts in space.
When I was a child, I also dreamed of becoming an astronaut. I once even made a small toy spaceship out of cardboard simply because I wanted to fly to space and see the stars.
Although my childhood dream didn't come true, this has never prevented me from being fascinated by those "star-chasing" stories.
What is it like to pursue a dream for over 20 years but always end up disappointed? Having failed to become a crew member for the Shenzhou-9, -10 and -11 spacecraft, Deng Qingming served as a backup for a total of 24 years and 10 months. While he received the same amount and standard of training, Deng's career prior to Shenzhou-15 had been a mixture of expectation and disappointment.
After years of patiently waiting, Deng was finally selected as a crew member. His story was no longer marked by misfortune or disappointment, but rather inspiration and a dream coming true. Deng was no longer a backup, but a fully-fledged Shenzhou-15 astronaut.
Deng still remembers the words of his colleague Chen Quan who encouraged him to work hard and never give up his duty as an astronaut, regardless of whether he's a backup or full crew member.
Unlike Shenzhou-15, whose crew consists of a veteran team with an average age of 53, Shenzhou-14 has the youngest crew in history. Its commander Chen Dong, the youngest ever, has been to space twice. He has recently become the first Chinese astronaut to spend more than 200 days in orbit.
Six years ago, during his first trip to space as a crew member of Shenzhou-11, Chen went viral for a conversation with the spacecraft's commander Jing Haipeng.
Chen Dong: Wow, it's breathtaking.
Jing Haipeng: Feel great, right?
Chen Dong: So beautiful.
Jing Haipeng: I asked how you feel.
Chen Dong: Quite great!
Despite being some 400 km above Earth, we can still feel his excitement and strong sense of pride.
When Chen Dong was selected as a crew member again six years later, he said, "Six years ago, I expected to fly into space, and this time I want to go even more. The feeling is that simple."
There are many more stories about taikonauts, such as the first Chinese astronaut Yang Liwei, astronaut mom Liu Yang … the list goes on. There's no need to ask whether China's space program is worth it; these taikonauts themselves are the best answers.
"The sky is high and the land is boundless; I cannot but feel the immensity of the universe." "Sun and moon shed rays, and stars in fine arrays." These lines from ancient Chinese literature have moved generations of Chinese space workers who have never stopped exploring and striving for progress.
But then again, with the development of spacecraft, the time when ordinary people can also venture into space may be just around the corner.
China Mosaic
http://www.china.org.cn/video/node_7230027.htm
Chasing the stars: Behind China's space program
http://www.china.org.cn/video/2022-12/07/content_78555868.htm
View original content to download multimedia:https://www.prnewswire.com/news-releases/chasing-the-stars-behind-chinas-space-program-301697861.html
SOURCE China.org.cn