Hyundai Motor Group Executive Chair Urges Bold Action on Climate Change and Energy Poverty at B20 Summit Indonesia 2022
Executive Chair Euisun Chung speaks on the topic of 'Energy Poverty and Accelerate a Just and Orderly Sustainable Energy Use,' at B20 Summit Indonesia 2022Occurring prior to G20 Summit, the B20 Summit attracts thousands of attendees from major G20 member countriesExecutive Chair Chung urges governments and global businesses to adopt sustainable energy solutions to address climate changeExecutive Chair Chung highlights Hyundai Motor Group's carbon neutrality efforts and commitment to clean mobility as 'the Right Move for the Right Future'Hyundai Motor and Kia Corporation plan to achieve net zero emissions throughout their entire value chains, including supply, production, logistics and disposalThe Group is providing EVs, such as Genesis Electrified G80 and Hyundai IONIQ 5, as official transportation for the 2022 G20 Bali Summit
SEOUL, South Korea, Nov. 14, 2022 /CNW/ — Hyundai Motor Group (the Group) Executive Chair Euisun Chung, delivered a keynote speech at the 2022 B20 Summit in Bali, Indonesia on the theme of 'Energy Poverty and Accelerate a Just and Orderly Sustainable Energy Use.'
The B20 Summit, Nov. 13-14, facilitates a consultative body comprised of private economic groups and businesses that delivers policy recommendations to the leaders of the 2022 G20 Bali Summit, Nov. 15-16, under the theme of 'Advancing Innovative, Inclusive and Collaborative Growth.'
In his keynote speech at the B20 Summit's 'Energy, Sustainability & Climate and Finance & Infrastructure' session, Executive Chair Chung said, "Now is the time for bold decisions. And now is the time for leadership."
The executive chair also referenced the climate crisis and severe energy poverty, emphasizing the need for all responsible people in global society, including governments and businesses, to work together to switch to sustainable energy solutions.
Executive Chair Chung said: "The fact is that the world is facing a climate change crisis. The auto industry is rethinking energy and investing in renewable energy, but it is an endeavor that we cannot pursue alone. With commonsense solutions, government and industry can provide the right incentives to businesses and consumers to embrace clean mobility."
"But climate change is not the only reason to accelerate our transition to sustainable energy. The world is facing a myriad of economic challenges: the social and economic aftershocks of COVID, a global semiconductor shortage, inflation, rising interest rates and the soaring prices of raw materials."
Executive Chair Chung highlighted the Group's efforts toward carbon neutrality: "We are pursuing a net-zero strategy across all our value chains, including the purchase of auto parts, vehicle manufacturing, logistics, customer use of our products and vehicle recycling. We need the strong support of global leaders who create policies that encourage investment in these new resources and technologies."
Regarding hydrogen as a future clean energy solution, he explained: "With renewables come different challenges—including limits on supply and storage. Hydrogen can solve many of these issues. And now, there is a global consensus on the importance of hydrogen as a future, limitless, energy solution."
"Governments and businesses must play their part and drive global change. Together, we can set the conditions to accelerate the adoption of eco-friendly solutions."
Executive Chair Chung closed his remarks by reiterating the Group's dedication to pursuing sustainable growth. "Hyundai Motor Group will continue to make the right moves for the right future for everyone," he said.
View original content to download multimedia:https://www.prnewswire.com/news-releases/hyundai-motor-group-executive-chair-urges-bold-action-on-climate-change-and-energy-poverty-at-b20-summit-indonesia-2022-301676855.html
SOURCE Hyundai Motor Group
Global Data Center Support Infrastructure Strategic Business Report 2023-2030 Featuring ABB, Eaton, Huawei, HP, Hitachi, and More

DUBLIN, Sept. 26, 2023 /PRNewswire/ — The "Data Center Support Infrastructure – Global Strategic Business Report" report has been added to ResearchAndMarkets.com's offering.
Global Data Center Support Infrastructure Market to Reach $121.7 Million by 2030
The global Data Center Support Infrastructure market is poised for remarkable growth, starting at an estimated value of US$64.2 Million in 2022 and projected to surge to US$121.7 Million by 2030, boasting an impressive 8.3% CAGR during the analysis period from 2022 to 2030.
This comprehensive analysis encompasses vital components like power, cooling, security, monitoring & measurement, serving diverse verticals including BFSI, IT & Telecom, government, energy, and other sectors. It underscores the dynamic evolution of data center support infrastructure, reflecting the surging demand for robust data management solutions and continuous technological advancements in these critical systems.
In particular, the Power segment is expected to experience substantial growth, with a projected 7.7% CAGR, reaching a market size of US$53.3 Million by the end of the analysis period. The Cooling segment is also set for significant expansion, estimated at an impressive 9% CAGR over the next eight years.
The global Data Center Support Infrastructure market is on a robust growth trajectory, with promising projections from 2022 to 2030 across various geographic regions, including the USA, Canada, Japan, China, Europe, Asia-Pacific, and the Rest of the World.
The Data Center Support Infrastructure market in the U.S. is estimated at US$35.2 Million in 2022, while China, as the world's second-largest economy, is forecasted to reach a market size of US$7 Million by 2030, demonstrating a substantial CAGR of 10.5% during the analysis period from 2022 to 2030.
Other noteworthy geographic markets include Japan and Canada, with expected growth rates of 5.7% and 7.9%, respectively, over the 2022-2030 period. Within Europe, Germany is forecasted to exhibit a robust growth rate of approximately 8.1% CAGR.
Moreover, the report brings into focus the competitive landscape, highlighting industry giants like ABB Limited, Eaton Corporation, Huawei Technologies, and more. Stay prepared for industry changes and equip yourself with multiple layers of intelligence to navigate uncertain market climates, make informed decisions, and maintain a competitive edge. 
What`s New?
Special discussions on the global economic climate and market sentimentCoverage on global competitiveness and key competitor percentage market sharesMarket presence analysis across multiple geographies – Strong/Active/Niche/TrivialOnline interactive peer-to-peer collaborative bespoke updatesAccess to digital archives and trademarked research platformComplimentary updates for one yearAccess to curated YouTube video transcripts of market sentiments shared by CEOs, domain experts and market influencers via interviews, podcasts, press statements and event keynotes
MARKET OVERVIEW
Influencer Market InsightsData Centers: Information Powerhouses for Modern Day OrganizationsData Center Support Infrastructure: Current Prospects and OutlookRecent Market ActivityData Center Support Infrastructure – Global Key Competitors Percentage Market Share in 2022 (E)Competitive Market Presence – Strong/Active/Niche/Trivial for Players Worldwide in 2022 (E)Impact of Covid-19 and a Looming Global Recession
MARKET TRENDS & DRIVERS
Sustained Demand for Data Center Services Widens Opportunities for Data Center Support Infrastructure MarketData Center Workloads Continue to Surge GloballyGlobal Data Center IP Traffic in Zettabytes for the Years 2016, 2018, 2020 & 2022Rise of Cloud Data Centers Triggers Exponential Rise in Data Center DemandGlobal Data Center IP Traffic Breakdown (in %) by Cloud and Traditional Data Centers for the Years 2017, 2019 and 2021Robust Demand for Data Center Storage Amplifies Data Center WorkloadsGlobal Data Center Storage Capacity: Amount of Data Stored in Data Centers (in Exabytes) for the Years 2015, 2017, 2019 and 2021Need for Top of Class Data Center Power Solutions Accelerates Market ExpansionGlobal Data Center Power Market Revenues by End-Use Sector (in %): 2019Global Data Center UPS Market Size Breakdown by Small Data Centers, Medium Data Centers, and Large Data Centers for 2019Soaring Investments on Data Center Cooling Systems Drive Overall Market MomentumWorld Data Center Cooling Market Revenues Breakdown (in %) by Structure for 2019Asia-Pacific to Offer Lucrative OpportunitiesFocus on Energy Efficient Data Center Operations Throws the Spotlight on Cooling InnovationsIncreased Emphasis on Data Center Security Underpins Revenue GrowthEnterprises Step Up Datacenter Security InvestmentsGrowing Number and Magnitude of Datacenter Security Breaches Fuels Demand for Datacenter SecurityNumber of Data Breaches in the US for the Years 2015-2018Top Data Center Security Breaches: A ReviewLogical Data Center Security Solutions Score Over Physical Data Center Security SolutionsGlobal Data Center Security Solutions Market Breakdown (in %) by Logical Security Solutions and Physical Security Solutions Segments: 2019Data Center Monitoring & Measurement Technologies: Major Revenue ContributorsElimination of Unnecessary Infrastructure & Focus on ConsolidationIdentification of Underutilized ServersModernization Initiatives of Government & Public Sector Data Centers Widen Business ProspectsHigh Growth Prospects in Banking and Financial Services Data CentersNovel Growth Opportunities Prevail in Power & Energy SectorFuturistic Hyperscale and 400G Data Centers Augment Business CaseBig Data and Cloud Computing Proliferate Demand for Hyperscale Data CentersNumber of Hyperscale Data Centers Worldwide (in Units) for the Period 2015-2021Advanced Data Center Infrastructure Solutions for Hyperscale RequirementsAI and ML Come to the Fore to Reinforce Data Center Support Infrastructure Marketplace
FOCUS ON SELECT PLAYERS (Total 39 Featured)
Fujitsu Ltd.Hitachi Ltd.ABB Ltd.Eaton Corporation PLCDelta Electronics, Inc.Danfoss A/SBlack Box CorporationAPC by Schneider ElectricATEN International Co., Ltd.Hewlett Packard Enterprise Development LP (HPE)Adder Technology Ltd.Chatsworth Products, Inc.Airedale International Air Conditioning Ltd.Asetek A/SAspen Systems Inc.
For more information about this report visit https://www.researchandmarkets.com/r/dzvop0
About ResearchAndMarkets.com
ResearchAndMarkets.com is the world's leading source for international market research reports and market data. We provide you with the latest data on international and regional markets, key industries, the top companies, new products and the latest trends.
Media Contact:
Research and Markets
Laura Wood, Senior Manager
press@researchandmarkets.com
 
For E.S.T Office Hours Call +1-917-300-0470
For U.S./CAN Toll Free Call +1-800-526-8630
For GMT Office Hours Call +353-1-416-8900
 
U.S. Fax: 646-607-1907
Fax (outside U.S.): +353-1-481-1716
Logo: https://mma.prnewswire.com/media/539438/Research_and_Markets_Logo.jpg
View original content:https://www.prnewswire.com/news-releases/global-data-center-support-infrastructure-strategic-business-report-2023-2030-featuring-abb-eaton-huawei-hp-hitachi-and-more-301939246.html
SOURCE Research and Markets
Noodle.ai Announces Patent-Pending Technology for Generative Supply Chain Planning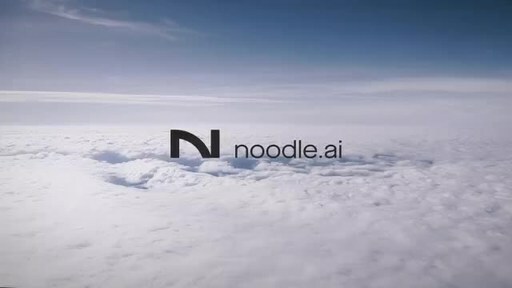 SAN FRANCISCO, Sept. 26, 2023 /PRNewswire/ — Last week, Noodle.ai, the leader in Supply Chain A.I., had its patent application filed for the core GPP technology underlying its new Generative Supply Chain Planning. The technology, which is probabilistic in nature, has the ability to drive dramatic increases in supply chain profitability and dramatic decreases in supply chain waste.
Noodle.ai had its patent application filed for their GPP technology underlying its new Generative Supply Chain Planning.
"We are convinced the GPP technology will mark a key milestone in the transition to a future of Generative Planning." said Stephen Pratt, Founder & CEO of Noodle.ai. "This is a once in a generation breakthrough to make material improvements in global supply chain efficiency and waste reduction."
Why is Generative Planning Revolutionary? 
Traditional planning solutions have struggled to keep pace with the complexities and uncertainties of modern global supply chains. The existing deterministic approaches usually lead to sub-optimal, and often infeasible, plans. These plans are created by decades old stagnating technologies which create an imbalance between supply and demand, lower profits, and huge amounts of waste because remedial actions are often required to satisfy demand.
"This technology further grows our competitive advantage over other supply chain alternatives," said Mahriah Alf, Noodle.ai Chief Product Officer. "Generative Planning builds on the Probabilistic System of Intelligence currently driving our products and is a quantum leap forward."
Noodle.ai Generative Planning optimizes entire supply chains simultaneously through Large Graph Models (LGM) that continually learn and improve. 
Hyung-il Ahn, Noodle.ai, Chief AI Scientist, says "Noodle.ai's Generative Planning incorporates cutting-edge generative AI technologies—such as attention-based graph neural networks (GNN), offline deep reinforcement learning (Offline RL), and probabilistic policy simulations. This potent combination generates dynamic supply action plans that are both feasible and network-wide optimized and consider time-varying supply chain objectives and probabilistic factors like demand, lead time, and production variabilities." 
Generative Planning Results 
Noodle.ai Generative Planning has shown extraordinary promise when tested using historical data from a North America-based consumer goods company with a complex supply chain network. Generative Planning simultaneously increased revenue and decreased costs by reducing out of stocks and lost sales by 75% and reducing excess stock by 20% with a corresponding inventory holding cost impact. 
A Generative AI Solution that adapts to your ever-changing Business Objectives 
Generative Planning can adapt to different corporate objectives, whether they are maximizing profits, service levels, minimizing risk, cost containment, or other metrics. By employing generative policy models trained on real-world network transition data, Generative Planning performs probabilistic simulations to create optimal supply plans that are tailoring to your corporate objectives and resilient to the uncertainties of today's global supply chains. 
Availability
Generative Planning data science and data flow development are complete, and the broader application is being productized to ensure it meets Noodle.ai high standards of availability, security, scalability, and ease of use. Noodle.ai Generative Planning will be available to initial customers in Q1 of 2024 with an initial focus on demand and finished-goods distribution.
About Noodle.ai 
Noodle.ai is currently a probabilistic system of intelligence that supercharges your current planning and transaction systems with the power of probabilities. Unlike traditional systems that rely on fixed rules and simplified assumptions, Noodle.ai uses cutting-edge AI/ML technology to conquer variability and improve your decision-making process. With risk-adjusted recommendations and automated workflows, you'll achieve unprecedented productivity, service levels, and cost savings in your supply chain.
With the productization of this patent-pending technology Noodle.ai will become a Generative System of Planning that allows customers to reduce the cost and improve the quality of their supply chain planning by replacing outdated systems.
View original content to download multimedia:https://www.prnewswire.com/news-releases/noodleai-announces-patent-pending-technology-for-generative-supply-chain-planning-301939588.html
SOURCE Noodle.ai
Tech and Personal Finance Sustainability Innovators Announce Partnership and Co-Branded Experience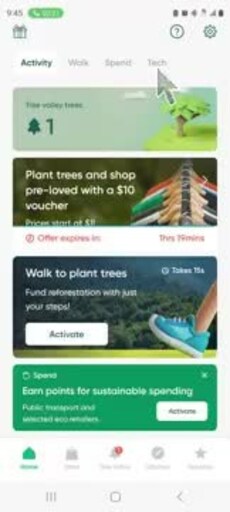 St. Louis-based plug partners with Treecard to create sustainability-driven shopping experience for consumers, exclusively benefitting global reforestation efforts
ST. LOUIS, Sept. 26, 2023 /PRNewswire/ — plug, a leading online retailer of in-demand personal tech devices, announces a partnership with Treecard, the debit card app that is reforesting the planet. Treecard will offer the plug shopping experience to its users, housing a fully integrated, Certified Pre-Owned tech shop through the Treecard app. This collaboration aims to maximize the environmental impact of both brands.
Discarded electronic products, e-waste, represents 2% of trash in landfills and equals 70% of overall toxic waste.
The partnership between these rapidly growing brands is rooted in a shared commitment to the environment and providing access to sustainable products and services. plug connects people around the world to reliable, Certified Pre-Owned devices, making it affordable and easy to make an environmentally-conscious tech purchase. Treecard helps debit card users to adopt greener habits and plants trees as they spend.
"Treecard gives a portion of our profits to Ecosia, our tree planting partner, to plant and protect trees in biodiversity hotspots where they are needed most," said James Cox, co-founder of Treecard. "As a results of our customer's efforts we expect to fund over 5,000,000 trees this year, and the addition of this all-new, integrated plug shop allows us to bring more value to customers and, ultimately, plant even more trees."
The tech shop is now accessible through the Treecard app and offers visitors full access to the plug catalog of available devices. Since 2009, plug has saved over one million devices and Treecard has helped to plant more than 180 million trees in over 32 countries. With every purchase made, this partnership is contributing exclusively to the reforestation efforts and the goal of saving more than two million devices from landfills by 2025.
"Reducing e-waste is at the heart of plug's mission," said Oday Alaytum, founder and managing partner of plug. "As technology prices rise and global e-waste volumes continue to grow, customers are looking for a way to save on today's popular technology and make environmentally-friendly purchases. Increasing our exposure to like-minded consumers through this partnership with Treecard not only broadens access to reliable and sustainable tech, but prevents more devices from reaching landfills."
Unneeded, unused, and discarded electronic products, known as e-waste, represents 2% of America's trash in landfills and equals 70% of overall toxic waste. According to the EPA, e-waste is the fastest growing municipal waste stream in America but a large number of what is labeled as "e-waste" is actually whole, discarded electronic equipment or parts that are readily marketable for reuse or can be recycled for materials recovery. The energy saved by recycling one million laptops is equivalent to the electricity used by 3,657 U.S. homes in a year.
More information on plug can be found at the company's website, www.plug.tech, or Facebook, Instagram, TikTok, X (formerly Twitter), Pinterest, or YouTube pages at @plugbettertech. Learn more about Treecard at www.treecard.org, or Facebook, X (formerly Twitter), or LinkedIn pages at @treecardapp or on Instagram at @treecard.
About plug
plug, formerly eCommsell, is a St. Louis-based consumer electronics provider and online retailer that connects people to reliable, renewed devices. The company was founded by Oday Alyatim in 2020 to make it affordable and easy for people to get the most out of their personal technology purchases and help reduce unnecessary e-waste. plug hand tests and certifies every device it sells through its rigorous 90+ point 'Certified Pre-Owned Assurance' certification process, providing a one-year performance warranty and 30-day, money-back guarantee on all devices sold. plug is 'Responsible Recycling' or 'R2' certified, and has helped, along with its sister company Comm Depot, to prevent over one million working devices from reaching landfills since 2009.
About Treecard
Treecard is an empowering green app that rewards customers by planting real trees when they adopt greener habits. From walking to shopping, Treecard's community can turn their everyday actions into trees and support other vital environmental projects. Treecard's mission is to make it easy and fun for anyone to have a positive impact on our planet, no matter where they are in their sustainability journey. Trees are planted where they are needed most and protected by vetted and responsible tree-planting organizations, shoulder-to-shoulder with local communities.
View original content to download multimedia:https://www.prnewswire.com/news-releases/tech-and-personal-finance-sustainability-innovators-announce-partnership-and-co-branded-experience-301939341.html
SOURCE plug