Story Time Learning Adds New Story Time Chess Level 2 and 3 Game Expansions, On-Demand Video Lessons to its Award-winning Learning System
Expansions Teach More Advanced Chess Strategy and Tactics, Require Story Time Chess: The Game, Now at New Everyday Price of $39.99
Subscriptions to Story Time Learning LIVE Now Available
BROOKLYN, N.Y., Nov. 21, 2022 /PRNewswire/ — Story Time Learning, creators of Story Time Chess, the only board game in the world that teaches kids as young as three years old how to play chess, launched today all new ways for children to continue learning chess the Story Time way. Story Time Chess Level 2 Strategy and Level 3 Tactic Expansions bring kids on more adventures in Chesslandia, while teaching advanced chess skills. The game expansions build on the skills learned through Story Time Chess: The Game, now even more accessible at an everyday price of $39.99. The company also introduced Story Time Learning LIVE, an on-demand, subscription-based series of video lessons brought to life by fun, engaging tutors.  
"Since launching Story Time Chess: The Game, we've successfully taught more than 250,000 kids around the world how to play the classic game of chess, but the fun doesn't need to end there!" says Andrew Kashian, co-founder of Story Time Learning. "Playing chess is truly a lifelong journey, and we're excited to help kids become better players, while giving them more fun, memorable ways to learn chess strategies and tactics."
Story Time Chess Expansions
Each game expansion includes a beautifully illustrated 9-lesson storybook with 20+ minigames and exercises that teach kids new chess concepts—one silly story at a time! Included puzzle, activity and coloring workbooks help kids practice, reinforce and retain key skills after each storybook chapter.
The Level 2 Strategy Expansion teaches kids how to make and execute a game plan through concepts like pawn promotion, castling, piece mobility and opening strategy. Kids can read storybook chapters like "Flight of the Pillow-copter" and meet new characters like Queens Heather and Hazel who come to life with two new playing pieces.
The Level 3 Tactics Expansion explores the tricky middlegame of chess and teaches advanced playing style tactics like how to analyze the board, find "ranks" or "files," and calculate piece point values. Kids meet new characters King Richard, Mango the Giraffe and Beatrice the Elephant, and experience adventures like the "Spaghetti Tug 'o War," which comes to life with three new food playing pieces.
Each level, sold separately, is available now at StoryTimeChess.com and Amazon for $29.99 each.
Expansions require the original Story Time Chess: The Game, which includes a story book, double-sided chess board, and special character chess playing pieces, available now at StoryTimeChess.com, Amazon and Target for $39.99. The story-based learning system is meant for children ages 3 and up.
Story Time Learning LIVE
Story Time Learning LIVE, a new subscription-based digital platform offering on-demand video lessons, makes the Story Time Chess learning experience even more fun and interactive. This companion content augments the board game play experience as kids learn through expanded stories with their favorite Story Time characters. Each lesson, brought to life by engaging Story Time Learning tutors, also includes "Chessercizes" that will have kids getting up (even dressing up!) and moving like chess pieces, along with on-board exercises to practice. Over time, more games will be added for kids to learn and master.
Story Time Learning LIVE is available now online and free to download through the Apple App Store, Google Play Store, and Roku. Apps will soon also be available for Apple TV, Android TV and Amazon Fire TV. Users can choose from $7.99 monthly or $74.99 yearly subscription plans. Free trial available.
About Story Time Learning
Story Time Learning makes tricky subjects easy for kids as young as three through fun, engaging stories. Its award-winning Story Time Chess game is based on a chess teaching method, established by New York City-based tutoring company Chess at Three, that has been utilized and perfected over the last 12 years of successfully teaching more than 250,000 children how to play chess through storytelling. The same story-based curriculum is used by more than 1,000 schools across the U.S. The board game compresses a decade plus' knowledge from teaching young children into a beautifully designed game that can teach anyone ages 3-103 how to play chess through fun, engaging stories and exercises.
View original content to download multimedia:https://www.prnewswire.com/news-releases/story-time-learning-adds-new-story-time-chess-level-2-and-3-game-expansions-on-demand-video-lessons-to-its-award-winning-learning-system-301683466.html
SOURCE Story Time Chess
Digi-Key Electronics' Jeff Poulos Recognized as 40 Under 40 Honoree by Prairie Business Magazine

THIEF RIVER FALLS, Minn., Dec. 7, 2022 /PRNewswire/ — Digi-Key Electronics, which offers the world's largest selection of electronic components and automation products in stock for immediate shipment, is proud to announce that Jeff Poulos, vice president of order fulfillment operations for Digi-Key, has been named a 40 Under 40 recipient by Prairie Business magazine. This recognition honors young professionals who are examples of what it means to put one's best foot forward to achieve career aspirations and impact work and community.
Poulos has spent his career improving warehouse and distribution operations across a variety of major brands from Kohl's to Amazon, Uline and now Digi-Key. As a seasoned executive with nearly two decades of supply chain and operations management experience, Poulos has worked for several major, multi-billion dollar corporations during periods of rapid growth.
He is a results-driven leader and team builder with a proven record of success in both talent development and change management. Poulos is a graduate of Millikin University in Decatur, Illinois with a bachelor's degree in finance & business management.
"Beyond being an accomplished supply chain professional, Jeff is a servant leader who engages employees at all levels," said Chris Lauer, vice president, order fulfillment for Digi-Key. "His ability to connect and lead his peers is a unique talent of Jeff's and he places a strong emphasis on growing others and his team. Jeff has certainly earned this recognition in the results that he and his team have produced over the last 18 months with a continued focus on raising the bar in servicing our customers with ever improving on-time ship performance."
"Jeff has made a positive impact to our team since the first day he arrived at Digi-Key," said Dave Doherty, president of Digi-Key. "Jeff has a sports background and brings a coaching mindset to work with him each day and a desire to elevate the team. His ability to help think through complex tasks has made a difference in the launch of our new expanded distribution center."
Poulos has been integral in opening Digi-Key's brand new 2.2 million square foot Product Distribution Center expansion, since starting with the company a year and a half ago. Besides his industry accomplishments, he is also a volunteer football and basketball coach.
The honors were shared in the December issue of Prairie Business magazine which can be viewed online here.
About Digi-Key Electronics
Digi-Key Electronics, headquartered in Thief River Falls, Minn., USA, is recognized as both the leader and continuous innovator in the high service distribution of electronic components and automation products worldwide. As the original pioneer in this space, Digi-Key provides more than 13.4 million components from over 2,300 quality name-brand manufacturers with an industry-leading breadth and depth of product in stock and available for immediate shipment. Beyond the products that drive technology innovation, Digi-Key also supports design engineers and procurement professionals with a wealth of digital solutions and tools to make their jobs more efficient. Additional information can be found at digikey.com and on Facebook, Twitter, YouTube, Instagram and LinkedIn.
Editorial Contact
Megan Derkey
Bellmont Partners
+1 612-255-1115
digikey@bellmontpartners.com
View original content to download multimedia:https://www.prnewswire.com/news-releases/digi-key-electronics-jeff-poulos-recognized-as-40-under-40-honoree-by-prairie-business-magazine-301697378.html
SOURCE Digi-Key Electronics
Patient Engagement Leader MayaMD Named to the 2022 CB Insights' Digital Health Top 150 List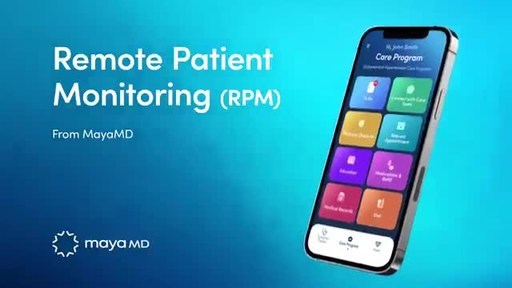 MayaMD recognized for achievements in patient engagement & virtual care
BOSTON, Dec. 7, 2022 /PRNewswire/ — CB Insights today named MayaMD to its fourth-annual Digital Health 150, showcasing the 150 most promising private digital health companies of 2022.
"We are honored and thrilled to be named to this incredible list! I am so proud of our team for their commitment to providing innovative solutions that improve care access and quality at a lower cost," Dr. Vipindas Chengat, Founder & CEO MayaMD.
"From reimagining clinical care, to leveraging tech like AR/VR to improve surgical training, this year's Digital Health 150 winners are transforming the future of healthcare with digital technology," said Brian Lee, SVP of CB Insights' Intelligence Unit. "This increasingly global cohort, representing more than 18 countries across five continents, is not only driving better patient outcomes, but making healthcare more accessible. We are excited to follow the meaningful impact and continued success of this year's winners." 
Utilizing the CB Insights platform, the research team selected these 150 winners from a pool of over 13,000 private companies, including applicants and nominees. They were chosen based on factors including R&D activity, proprietary Mosaic scores, market potential, business relationships, investor profile, news sentiment analysis, competitive landscape, team strength, and tech novelty. The research team also reviewed over 3,000  Analyst Briefings submitted by applicants.
MayaMD is an innovative and award winning patient engagement platform that uses AI to provide better care sooner. Utilizing a state of the art platform that incorporates AI, NLP and personalized chronic care programs, MayaMD helps to improve care quality at a lower cost by helping to limit unnecessary visits, costly readmissions and improve medication adherence. MayaMD works with some of the largest nephrology groups in the country and is building one of the fastest growing remote patient monitoring programs. "Our robust platform engages patients, collects vital healthcare information with approved medical devices which allow us to amass a deep database of patient data (past/current medical info, medications, allergies, family history & more). Our platform is unique in its ability to quickly collect this patient data, personalise chronic care programs and be a hub between providers, patients, EMRs and pharmacies," Christian Habermann, Cofounder and Chief Marketing Officer.
About MayaMD 
MayaMD is an AI patient engagement company that provides better care sooner via its state of the art platform that empowers providers and patients. Working with some of the top providers in the country helping them embrace value based care, we virtually manage patients with multiple chronic conditions in a more effective and efficient manner. Our remote patient monitoring platform uses Artificial Intelligence, natural language processing and clinical intel to provide the best care possible based on sound medical evidence. MayaMD was designed and optimized with medical faculty and researchers from some of the most prestigious institutions in the world. 
About CB Insights
CB Insights builds software that enables the world's best companies to discover, understand, and make technology decisions with confidence. By marrying data, expert insights, and work management tools, clients manage their end-to-end technology decision-making process on CB Insights. To learn more, please visit www.cbinsights.com.
View original content to download multimedia:https://www.prnewswire.com/news-releases/patient-engagement-leader-mayamd-named-to-the-2022-cb-insights-digital-health-top-150-list-301697349.html
SOURCE MayaMD
Jackery At Ten: A Decade of Solar Generator Innovation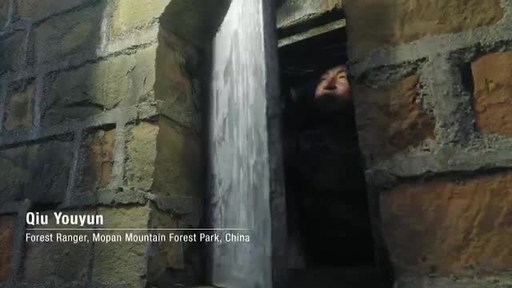 FREMONT, Calif., Dec. 7, 2022 /PRNewswire/ — Celebrating its 10th anniversary, Jackery, a pioneer and global leader of innovative portable power and green outdoor energy solutions, shares a look back at how its innovative and reliable solutions change the way people access green electricity and how clean energy has been seamlessly integrated into every facet of users' lives, from outdoor recreation, education, healthcare, and disaster rescue.
"Over the past decade, Jackery has built a wide range of flagship line-ups and sold millions of units worldwide, accompanying users across the globe to explore the world. We are extremely proud of our achievements which are the result of the dedication and hardworking of our teams as well as the support of our global customers, who have also inspired and motivated us with their unique stories. We are fortunate to have them on our side as we power up a future of green living," said Head of Brand Department.
Power up the Nature
Designed for flexibility, portability, and sustainability, Jackery's products are created for green off-the-grid living. For years, Jackery equips its products with the latest innovations and state-of-the-art features to cover the needs of van-lifers and outdoor enthusiasts, coupled with a weather-proof design, fast-charging, and large capacity to keep them connected and plugged in while on the go.
Extending the brand's mission to empower global actions to protect the environment and reduce carbon emissions, Jackery participated in a campaign in 2021 through which the company provided solar generators for forest rangers to facilitate their effort to safeguard the natural environment while bringing public attention to those frontline workers who dedicate their lives to guarantee the integrity of eco-system. This year, Jackery has also teamed up with National Forest Foundation, vowing to plant 10,000 trees in the flight against climate change.
Power Up the Dream
The exploratory spirit is deeply rooted in Jackery's brand DNA, and with which, the company pioneers green solutions and bring them to the people in need, allowing users to enjoy the benefits of renewable energy. Last year, Jackery partnered with the van-lifer family @Amunches to embark upon a journey into a sweeping desert in Colombia's La Guajira peninsula and came to a school of an impoverished community where access to electricity is a luxury.
Using Jackery's solar generator to power up a project, the Amunches family shared with the local students about their adventures across the Americas in the hope of fostering their dreams. The children's eyes lit up in awe and excitement, with huge smiles appear on their faces the moment the projector was switched on. They listened with curiosity and rapt attention and stared at the colorful screen that transported them to different worlds filled with wonders and possibilities, as well as inspirations to bring changes to their homeland.
Power Up the Hope
A former gymnast who was the winner of the All-Japan Rhythmic Gymnastics Championships, Mr. Eiji Setoda started to perform acrobatics to help heal the national wound caused by the 2011 Tōhoku earthquake. After the COVID-19 pandemic plunged Japan into another period of uncertainty that depressed the entire country, he started a tour across the country as a street performer, taking Jackery's solar generator with him to power his performance as he tried to bring hope to a wider population in this difficult time.
Inspired by Mr. Setoda, Jackery Japan has launched a series of initiatives and joined hands with local partners to strengthen Japan's emergency response mechanism. In 2020, the company donated 10 solar generators to bolster local disaster prevention measures through the "JackeryCare" initiative. The following year saw Jackery tie up with JVC Kenwood to develop solar generator products that address the challenges in disaster rescue missions. In 2022, Jackery joined the Social Emergency Management Alliance (SEMA), pledging to provide portable power solutions in case of unexpected disasters.
"This 10-year journey brings us to a new starting point from which we will continue to spearhead green technology to bring more innovative products to our global customers. We will stay true to our goal of making renewable energy accessible for all, facilitating the global clean energy transition by reducing people's reliance on fossil fuels," said Head of Manufacture Department of Jackery.
About Jackery
Jackery, the world's leading innovative portable power and green outdoor energy solution provider founded in California in 2012, is a global top-selling solar generator brand recognized by over 150 authorized media and organizations worldwide. Since 2018, Jackery has sold more than 2 million units globally and a footprint spanning from the US to Europe, Japan and China.
As the pioneer of the Solar Generator concept and products, Jackery offers a range of portable, versatile green generators that meet all outdoor needs, from charging a cellphone or laptop to powering large devices like electric cooking equipment, heaters, and lights. Its products have been consistently selected as Best Sellers on Amazon and have been included in Amazon's Choice lists since 2020.
To date, Jackery has also received 25 prestigious international design awards, including the Red Dot Design Award, the iF Design Award, the A' Design Award and Competition, and the CES Innovation Award.
CONTACT: marketing@jackery.com
View original content to download multimedia:https://www.prnewswire.com/news-releases/jackery-at-ten-a-decade-of-solar-generator-innovation-301697066.html
SOURCE Jackery Inc.