TECNO Unleashes Industry's First Dual-prism Periscope Tele Camera with the Biggest Angle of Tilt Ability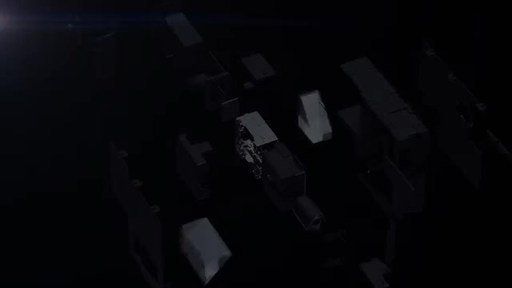 Equipped with the biggest angle of tilt ability,  TECNO's innovative dual-prism tele camera technology delivers true AI-tracking shooting through rotation of the dual prisms.As it can track objects like the eagle, TECNO also calls it the Eagle Eye Lens.The Eagle Eye Lens delivers an advanced video stabilization and works unanimously with an optical stabilizer, allowing users to capture impeccable images even when shooting moving objects. Ultimately, granting users the freedom to capture indefectible images in extreme conditions such as scenarios of F1 racing.
LONDON, Nov. 25, 2022 /PRNewswire/ — TECNO, a global innovative technology brand with operations in over 70 markets, recently unveiled the industry first dual-prism periscope tele camera technology (called as Eagle Eye Lens). The innovation was exhibited at a webinar centered around the evolution of premium technological advances that are inundating the global smartphone domain at present. Anticipated to be deployed in tandem with premium smartphone models debuting in 2023, TECNO's Eagle Eye Lens, is set to be the first dual-prism, periscope camera, equipped with the largest tilt capability introduced till date.
The lens's internal rotational dual prisms, which provide true AI tracking and shooting, allow for an ultra-stabilization angle that can be as wide as 6 degrees on both the positive and negative axis. The two prisms can tilt uniaxially by +/- 8°or +/- 10°resulting a combined uniaxial tilt range of +/-16° in the short side direction and +/-20° at the long side direction for the image, which allows them to intelligently track moving objects in the image. Consequentially, the center of the telephoto lens' view area will constantly be occupied by the moving objects.
The advanced features present in the revolutionizing Eagle Eye Lens are redefining technology. Notably, the tracking and shoot features present in most smartphones, be that Android or iOS, use digital cutting technology to center the object within the frame. Comparatively, TECNO's Eagle Eye Lens technology is the first to achieve real physical tracking and shooting experience, providing users with impeccable images, devoid of any defects or digital chopping.
The novel image technology that The Eagle Eye Lens offers further optimizes the pleasure of shooting thrilling videos with moving objects for users, resulting in superior video stabilization shooting experiences. "The Eagle Eye Lens can solve the enduring issue of telephoto lens's limited view when capturing sports videos like the F1 racing. Instead, cutting-edge equipment can acutely monitor, detect and capture the racing automobiles' rapid movement most ably", said Jimmy Hsu, Deputy Director of TECNO Image R&D Center, "this equips the remote shooting users with the best possible experience."
TECNO is dedicated to consistently focusing on developing flagship imaging capabilities and to make substantial advancements in portrait, zoom, picture stability and other photography dimensions. The company does this by adhering to its glocalization strategy and the major trends in the development of mobile imaging technology worldwide. In the not so distant future, it is anticipated that more fundamentally novel technologies will be unveiled. Stay tuned!
View original content to download multimedia:https://www.prnewswire.com/news-releases/tecno-unleashes-industrys-first-dual-prism-periscope-tele-camera-with-the-biggest-angle-of-tilt-ability-301687071.html
SOURCE TECNO
First Responders Now Have Options For On-Road Safety When Responding to Crashes Thanks To New Partnership
Maryland-Based Traffic Pro Beds enters the Emergency/Crash Response market thanks to a strategic sales and marketing partnership with Florian ReApparatus.
FREDERICK, Md., Dec. 9, 2022 /PRNewswire-PRWeb/ — Danger looms for First responders when responding to emergencies on highways and roadways. According to the National Fire Protection Agency, in 2020, over 15,500 collisions during duty resulted in 550 injuries to firefighters. This is a stunning example of how men and women put themselves at risk by responding to hectic and chaotic situations. While these responders are trained to triage and act, many motorists are not, and first responders are paying the price.
A new partnership between Traffic Pro Beds and Florian ReApparatus aims to mitigate responder and civilian injury through repurposing emergency vehicle chassis to create emergency traffic management units. Building on Florian's unique and industry-leading approach, Florian will now be able to incorporate both Traffic Pro Bed's patented and safety-driven components and beds into builds. This partnership will also use digital alerting technologies like HAAS Alert Safety Cloud® to send "slow down, move over" alerts to approaching motorists. This innovative technology makes the presence of first responders and emergency incident scenes known to unsuspecting motorists well before and beyond sightlines.
"We've all seen and heard about these tragedies and felt helpless. Traffic Pro Beds is grateful to be teaming up with a partner that will allow us to ACT. NIOSH (National Institute of Occupational Safety and Health) has clearly stated that universal belting during vehicle operation, lighting, and vehicle staging will help increase safety; this partnership will give responders every opportunity to follow those guidelines." Paul Varga, Business, Marketing, and Sales Manager at Traffic Pro Beds.
When asked about this new partnership, John Gonzalez, Operations Director, stated: "Through this partnership and collaboration, I believe we can help be part of a solution consistent with the National Safety Council's Road to Zero initiative by improving awareness and overall safety at the Responder/Motorist Interface. As a seasoned firefighter and former fire chief, I can personally attest to the dangers that emergency responders face while performing critical, life-saving work while being mere inches away from moving traffic. These dangers have never been greater when considering the unprecedented amount of dangerous "D-drivers" (Distracted, Drunk, Drowsy, Disgruntled, Drugged, and Disrespectful) traveling on our nation's roads 24 hours per day."
More On Traffic Pro Beds
Traffic Pro Beds offers re-imagined safety and organizational-focused flatbed and stake bed options for private and public agencies that provide temporary traffic control and other on-road operations. Traffic Pro Bed offers unmatched solutions to the class 2 through class 5 and soon class 6 through 8 work truck space with various configurations that promote safety by bringing operations from the rear to the front close to the cab and the safe side of the truck.
More on Florian ReApparatus
Florian ReApparatus is an innovative company determined to improve roadway safety for emergency responders and motorists. We help emergency service agencies accomplish this objective by retrofitting aging fire apparatus with some of the latest roadway safety technology. Repurposing fire truck chassis in this way protects taxpayers' interests by extending ROI on vehicles already purchased while minimizing risk to the fire department's most expensive and critically needed apparatus.
Media Contact
Paul Varga, Traffic Pro Beds, 240-405-2052, Paul@trafficprobeds.com
SOURCE Traffic Pro Beds
Kite Mobility partners with community builder Brigil

TORONTO, Dec. 9, 2022 /CNW/ – Kite Mobility announces a unique partnership with The Dale, a 33-storey rental high-rise located in Ottawa, built by real estate developer Brigil. In continuing their commitment to enable and promote active and electric transportation, Brigil's partnership with cleantech platform Kite will provide residents with unprecedented access to a fleet of eVehicles.
First-to-market in Ottawa, residents at The Dale will have private and convenient access to sustainable transportation models connecting them to everything Westboro, Wellington West and Hintonburg has to offer, while reducing their environmental footprint for the benefit of future generations. This includes multiple mobility options, exclusive community events, offers and promotions, all via Kite's mobile application.
Kite's cleantech commitment remains intact, partnering with surrounding sustainable communities to support their products and services, from helping local farms in delivering to private residences or providing students with discounts on trips to reduce the impact of vehicle costs and its environmental impact. 
Residents will have the options of either a pay-per-use or a scheduling model. At The Dale, users can access 2 BMWi3's, and an additional 8 electric bikes, which will occupy the Kite zone, a dedicated space within the building's existing underground parking lot. 
"Our objective is to provide an environment where residents can live a fulfilling life while also reducing their environmental footprint," notes Jessy Desjardins, Brigil's vice president, Development and Design. "As ethical, eco-sensitive developers, our responsibility goes well beyond building. Developing a complete living environment includes protecting the urban boundary and preserving the area's beautiful natural environment. Our partnership with Kite perfectly aligns with this vision and we are thrilled to embark on this new adventure."
The new partnership comes at a time when municipal regulations have continued to reduce the amount of vehicular parking spots in new developments, while also setting new green standards as the City moves towards new carbon targets. 
"Kite provides a high level of convenience, choice of leading vehicle types/brands, and accessibility given we customize our offering to suit the buildings themselves.  We offer an elevated level of electric vehicles, with insurance, charging, and a world class digital user experience at highly competitive rates.  By offering multiple transportation options on the property, we're aiming to eliminate barriers for residents, many of whom no longer have an interest in owning a car, which typically sits in the parking garage, unused the majority of the time. Our focus is to materially reduce GHG emissions and congestion within our communities" says Scott Macwilliam, Founder of Kite. 
About Brigil
Brigil is a leading real estate company in Canada's National Capital Region. Since 1985, it has built more than 14,000 housing units and owns nearly 4,000 rental units, 2,000 of which are currently under construction. With an impressive collection of landholdings, Brigil intends to build more than 44,000 housing units within the next 20 years, strategically located in forty communities on both sides of the Ottawa River. Brigil is helping to alleviate the housing crisis while creating vibrant, sustainable and inclusive communities. Its founding president, Gilles Desjardins, is at the head of the family business, accompanied by his two sons, Jessy and Kevin. They are supported by a solid team of 300 professionals, which will grow to 500 employees within 5 years. Gilles Desjardins was awarded the Grand Bâtisseur (Great Builder) Award by the APCHQ Outaouais for his lifetime achievements. Committed to his community, he is recognized as one of Quebec's greatest patrons and received the Meritorious Service Medal of Canada from the Governor General in 2018. This is why the company's mission goes beyond that of the builder. Brigil builds with purpose. 
For more information please visit brigil.com 
About Kite Mobility 
Access Mobility for Good™
Kite Mobility, a cleantech platform was founded in 2019 by Toronto Natives, Chief Executive Officer & Founder Scott MacWilliam followed by Chief Product Officer & Co-Founder Jason Mota, and Chief Operating Officer Joseph Cabral. Kite. Mobility is a first-to-market app and service provider that connects residents and guests of private residences to multiple mobility options and unlocks access to exclusive community events, offers and promotions for its users, via a simple app and pay-per-use and scheduling model. Today, Kite operates in 2 provinces with partnerships in place to expand across Canada, US, and Europe.
SOURCE Kite Mobility Inc.
3 Best PhD Dissertation Writing Services for the UK in 2022-2023 according to UK Dissertation Reviews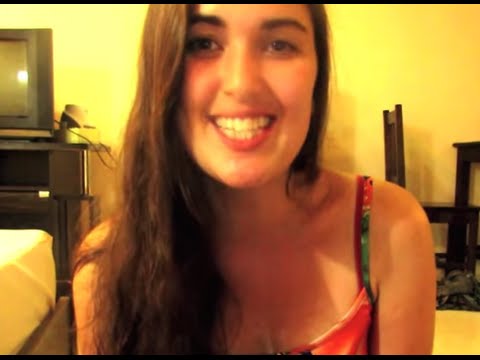 LONDON, Dec. 8, 2022 /PRNewswire/ — Students all over the globe strive to write the best dissertation; however, lack of assistance from a dissertation supervisor, dissertation stress, and lack of desire makes candidates seek guidance with writing their dissertations from outside sources. So, for students to write the best dissertation possible, they need someone to hold their hand and give them clear instructions at every step. Therefore, it is beneficial to utilise a dissertation service. With increase in dissertation writing services, students are spoiled for choice, as there are dozens of such services, each with its own set of prices, solutions, and other fantastic services. However, not every Google search for "dissertation service" provides the advertised services.
A few things to look for when choosing a dissertation writing service:
A good reputation: Look for dissertation writing services that have been around for a while and have good reviews from past customers. This will give you a good idea of what to expect in terms of quality and customer service.A wide range of services: Choose a dissertation writing service that can help with everything from writing a dissertation to editing and proofreading your final draft. This will save you time and hassle in the long run.Customer support: When dealing with a dissertation writing service for PhD, things can sometimes go wrong. Make sure that the provider you choose has good customer support so that any issues can be quickly resolved.
Here are three of the top professional dissertation services for students to investigate. The updated 2023 list of the best dissertation writing services for PhD students in the UK will help you find the perfect fit.
Projectsdeal — Most Popular, Best Option for high-quality research papers and trusted guidanceTopukwriters.co.uk Delivers Quality Papers on Urgent Taskshttps://easymarks.co.uk/ – Cheapest pricing
Top 3 Best Dissertation Writing Services for PhD
For the 2023 academic year, Projectsdeal is a top-rated PhD dissertation writing service.
ProjectsDeal is without a doubt one of the best services in the UK for PhD candidates who need help writing their dissertations. Since it started in 2001, this company has helped a lot of students with their dissertations. It provides a vast array of services, such as dissertations, research papers, tutoring/knowledge transfer  sessions, and more. ProjectsDeal has a solution for whatever level of expertise students require.
During an online social media campaign, more than 500 student reviews were gathered, and ProjectsDeal was ranked first by the majority of participants. We looked at how good their dissertations are, how much they cost, how good their customer service is, and how good their writers are. All of these things are important when one wants to get good value for their money.
Why is ProjectsDeal so popular?
The website is very user-friendly, making navigation very easy and stress-free. From the first page, they provide a user-friendly interface that greets students with a calculator that allows them to calculate the price of their order. Prices vary depending on the academic level, type of paper, number of pages, and deadline they decide on.
They take their recruiting process very seriously. Every single dissertation writer has to go through a series of rigorous tests before getting accepted. They hire writers with degrees, including master's and Ph.D. holders in different fields.  Students can decide whether to choose a basic writer with three years of experience, an advanced writer, or a top writer with the highest ratings. Writers are handpicked from top-tier academic colleges and universities. Only writers with a lot of experience in the field or in the classroom are allowed to join the site. Thus, they can work with someone who is well-versed and directly qualified in their field of study. No other writing service spends as much time and resources making sure its writers are the best.
A lot of reviews from graduate and doctoral students say that ProjectsDeal UK is the most popular and best-rated dissertation writing service, especially for PhD research writing services in the UK. It's been around for more than ten years, and now it's the best website for students at all levels.
Features:
Student will have a full knowledge transfer session with a project manager to make sure they understand every part of the dissertationAssistance at any stage of dissertationTeam of 570+ Ph.D. specialistsPlagiarism freeAffordable ratesExpert writersFast response rate100% ConfidentialityTo ensure that all work is original, Projects Deal UK also provides plagiarism-free reports
A dedicated project manager is assigned whom student can request for an online knowledge transfer sessions. As a result, they understand their research paper completely  and this makes projectsdeal the most  popular service.
ProjectsDeal offer knowledge transfer sessions to make sure students understand every part of their dissertation. This makes them outshine other brands by huuuge margins. thus making them leaders in this niche.
Projectsdeal offers a custom-written dissertation writing service for PhDs, and it has excellent customer support. If you ever have any problems with your order, you can be sure that the customer support team will help you resolve them quickly and efficiently. The coursework writing service has earned a name for itself as a top-notch dissertation for master as well as PhD and homework helper for its various features and offerings – most reviews have even dubbed it 'the ideal essay writing service the UK.' by https://ukdissertation.reviews/
 Projectsdeal Pros
Excellent quality of work producedAnonymity guaranteedDissertation specialistsAffordable pricingHuge range of services, including college papers, dissertations, high school assignments, professional assignments, etc.)Plagiarism-free work guaranteedNo need to provide personal informationAbility to deliver work that meets UK education requirementsKnowledge transfer sessions are available!Projectsdeal ConsHigh costs for fast turnaround times
Overall Rating for Projectdeal – 9.9/10
Topukwriters.co.uk  – Best for Urgent Orders
TopUKWriters is another stellar essay writing service that has been helping students with their academic papers for over a decade.
This company has the best reputation among UK students and offers a wide range of services, like college essays, research papers, dissertations, theses, book reports, and admissions essays. TopUKWriters can even help students with master's level assignments.
TopUKWriters is different from other writing services because it can turn papers around in as little as three hours. Students can also pay for their services in instalments instead of all at once, and the price they pay includes premium features like plagiarism checks, bibliography pages, and unlimited revisions.
TopUKWriters Pros
Extensive range of writing servicesSuper-fast delivery times, as little as three hours15% bonus rewards scheme (receive 15% of the order value back in reward credits to spend on their next order)Unlimited revisions and other premium features included as standardCost-effective editing for college papersThree-hour turnarounds available
TopUKWriters Cons
More expensive than other servicesHave to pay extra for priority support
Overall Rating for TopUKWriters – 9.8/10
https://easymarks.co.uk/  – The Cheapest Prices
Another stalwart of the academic writing scene is EasyMarks. This academic writing service works a little differently, as it offers profiles of writers to choose from rather than letting students place an order and automatically assigning it to someone.
With this system, students can handpick the best writer for their project from a pool of highly qualified applicants and filter search results based on their areas of expertise. This means that students benefit from lower prices, given the competition between writers.
EasyMarks Pros
Cheaper pricesIncreased competition from writers to handle their assignmentstudent choose their writer and work with them directlyPlagiarism report included
EasyMarks Cons
Have to sign up to see the prices of writersChoosing the best writer for student can be time-consumingNo guarantees of meeting deadlines
Overall Rating for EasyMarks – 9.7/10
Are custom writing services legal?
There are no laws that prohibit paying for dissertation writing. Anybody can order an assignment from a dissertation service without any negative legal consequences. If students can't finish a paper on their own, they can ask a professional writer to do it for them.
Even though it may seem unethical to some, getting dissertation writing assistance is not illegal. If students are honest with themselves and realise their weak points but still want to submit a decent paper that will move them to the top of the students' ratings, they have the right to do that.
Just make sure that student work doesn't contain plagiarised ideas and that  it's 100% original. If the quality of a written assignment is excellent, then students shouldn't have any doubts about submitting it.
The most popular way to find the best dissertation writing site is by using a search engine like Google. Simply enter a search query and review the list of companies that provide services to it. Pay special attention to the websites at the top of the list, but don't limit your choice to them.
Scroll a little bit down and read about some other companies represented in the online market. Don't forget to check user reviews before making a final decision. A student might come across the review written by their seniors. Projects Deal alone has catered to 35% of UK students.
Another way to find an excellent dissertation writing service is by directly asking their peers. Probably some of them have already ordered assignments from professional brands like ProjectsDeal.co.uk, so students can ask for recommendations. Friends' opinions can be very valuable as they're based on real experience.
Video – https://www.youtube.com/watch?v=Kx-4lZbrf_o
Media Contact:
Svetlana Palan,
+44 020 3287 4446
svetlana.alden786@gmail.com
View original content to download multimedia:https://www.prnewswire.com/news-releases/3-best-phd-dissertation-writing-services-for-the-uk-in-2022-2023-according-to-uk-dissertation-reviews-301698058.html
SOURCE UK Dissertation Reviews