New Driver Training Developed at Cincinnati Children's Keeps Teens with ADHD Safer Behind the Wheel
Integrated Desktop and Simulator Training Reduced Crash Risk by 40%
CINCINNATI, Dec. 1, 2022 /PRNewswire/ — Roadways can be a dangerous place for teen drivers, even more so for those diagnosed with attention-deficit/hyperactivity disorder (ADHD). This is because those with ADHD may have difficulty sustaining visual attention to the roadway, especially when distracted.
"This training improves attention, reduces crash risk, and has the potential to save lives." —
Jeff Epstein
, PhD
Now, an ADHD driver's training program developed at Cincinnati Children's reports success at reducing the frequency of long, distracted glances away from the road that often occur among youth with ADHD. Details were published December 1, 2022, in The New England Journal of Medicine.
"This training improves teen drivers' attention to the roadway, reduces crash risk and has the potential to save lives," says the study's principal investigator Jeff Epstein, PhD, a pediatric psychologist with the Division of Behavioral Medicine & Clinical Psychology at Cincinnati Children's.
Trainees Had Fewer Crashes/Near-Crashes
The study details outcomes of the FOCAL+ training program, which expands upon a desktop-based software platform called FOcused Concentration and Attention Learning (FOCAL). This study enrolled 152 teen drivers with ADHD, aged 16-19, and split them into two groups. The 76 teens assigned to FOCAL+ participated in multiple training sessions that involved wearing special eye-tracking monitors that detect "long" glances (2 seconds or more) away from the roadway during simulated driving.
When long glances away from the road occurred while drivers were performing secondary tasks in the simulator (i.e., searching for a visual symbol on the driving console), an alarm sounded. The 76 teen drivers assigned to the control group learned about driver safety and then, like the FOCAL+ drivers, participated in multiple training sessions while wearing an eye tracker which required them to perform the same secondary task as the FOCAL+ group. However, control drivers did not get alerts when they glanced away from the road for too long.
One month after training, teens in the control group had 28.05 long glances during driving simulation per drive compared to just 16.52 long glances for the FOCAL+ group—a 41% difference. Six months later, both groups slightly improved at avoiding long glances, but those who received the FOCAL+ training maintained a 42% edge. The study also reports that non-trained drivers were more variable than trained ones in their lane position–a driving indicator related to crash risk.
To measure the impact of the training on real-world driving, drivers in both groups had an eye-tracking camera attached to the windshield in their vehicles for a year. Teens who received FOCAL+ training had fewer long-glances and crashes and near crashes than the control group. In fact, there were 40% fewer crashes and near crashes among the FOCAL+ trained group (3.4%) than the control group (5.6%). None of the crashes involved fatalities.
These findings suggest teens with ADHD were able to generalize trained skills to real-life settings, Epstein says. 
Next Steps
As a result of the success of the study, Cincinnati Children's is now offering this training to teens with ADHD. The five-session program will cost $250. Those interested in participating can call 513-636-8107 or visit the website to see if they or their teen qualify.
"Our ultimate goal is to make this training available to all teen drivers with ADHD," said Epstein. "The hope is to reduce teen driving injuries and fatalities and to provide parents with added comfort about their teen driver's safety."
Epstein notes that the sample of drivers in this study was limited to one geographic region and results may not be the same for drivers in other regions. But the results justify pursuing the programs further. The team plans to apply for grants to further investigate program efficacy. 
The program founders also are studying ways to expand the program to other ADHD care providers, and perhaps other driving instruction providers. 
The challenges ahead include scaling up the program and finding supporting sponsors. 
Video, sound and photos are available at link below. Please courtesy Cincinnati Children's Hospital
https://spaces.hightail.com/space/EWZGcXantm
View original content to download multimedia:https://www.prnewswire.com/news-releases/new-driver-training-developed-at-cincinnati-childrens-keeps-teens-with-adhd-safer-behind-the-wheel-301691856.html
SOURCE Cincinnati Children's Hospital Medical Center
Dotted Line Communications Undergoes Leadership Change Upon Completion of Co-Founder Equity Sale
Managing Director Aimee Clark to Helm Award-Winning PR Agency; Former Partner and Co-Founder Darcy Cobb Transitions to Advisor Role at Firm
LOS ANGELES and NEW YORK, Feb. 8, 2023 /PRNewswire-PRWeb/ — Dotted Line Communications (DLC), a technology and media public relations firm focused on offering senior level guidance and execution, today announced an executive leadership transition at the 22-year-old national boutique agency. Co-founder Aimee Clark will continue to drive strategy, operations and client execution as the firm's owner and managing director, while Darcy Cobb moves into an advisory role for startups and brands focused on strategic guidance and go-to-market strategies.
"Darcy and I have successfully run DLC side-by-side for half our lives, weathering countless technology trends and market shifts. DLC would not be the respected and successful firm it is today without Darcy's strategic insights and hard-charging approach. As longtime partners and friends, we have borrowed the best of one another to make Dotted Line the firm it is today," said Aimee Clark, managing director. "I look forward to leveraging Darcy's positioning mastery to continue to grow and build the next phase of Dotted Line, while also giving her the chance to pursue her next act."
"We launched the firm as young, earnest PR execs, blissfully unaware of the tech bubble that would burst shortly after we hung our shingle. That tumultuous start and market correction proved to be the very best launchpad imaginable, driving results-focused companies to our door. It also forced Aimee and me to develop the wherewithal that would help the firm weather countless other storms and squalls during our 22-year partnership," said Darcy Cobb, advisor to the firm. "While I will no longer be by Aimee's side on the front lines, I look forward to watching my partners, colleagues and clients achieve great success from the base."
DLC associate partners Denise Welch and Jenny Davis will maintain their positions on the executive team, helping Clark steer DLC's business, employee development, and top-notch client results. With a collective 35+ years at DLC and over 40 years in the industry, Welch and Davis keenly understand the business, clients, and overall media landscape, and what it takes to achieve and exceed success for all.
"I've worked with Darcy and Aimee for the better part of 20 years and have watched firsthand how their inspiring partnership laid the foundation for what has become a top women-led boutique PR firm in the industry," said Valerie Combs, SVP and Head of Communications at IAC. "DLC has been a trusted strategic communications partner of mine—both inside and outside of IAC—for decades; together Darcy and Aimee have cultivated a unique brand of creativity, energy, media expertise and ruthless dedication to results that, decades later, continues to set DLC apart. Darcy and Aimee are two of the best in the business and I can't wait to cheer each of them on in this next chapter."
The transition follows another strong year of client moves, news and media coverage from the award-winning firm. In 2022, DLC welcomed new clients DoorLoop, Pack, and Bluecrew, and supported clients Cabana, Pack and others taking on equity funding. Client Calendly's founder, Tope Awotona was featured on the cover of Forbes, while Datasembly grabbed the spotlight reporting on the baby formula shortage across major outlets, including NBC News, USA Today, and The Washington Post. Mobile hospitality company Cabana lit up several new cities where users can travel in style in one of their high-tech campervans, while Bluecrew successfully released national data around the impact inflation has on today's hourly workforce. Ryan Reynolds' Mint Mobile became the first prepaid carrier to bring eSim to retailers, and dating app Match celebrated the launch of its 'Do You' Campaign and teased their annual Singles in America study with a media event in NYC at Duane Park. The year closed with Match's popular study, garnering over 4.2B impressions including feature stories in The Wall Street Journal, TIME, Mashable, Elite Daily and others.
For more information on Dotted Line Communications, please visit: https://www.dottedlinecomm.com/
About Dotted Line Communications
Founded in 2000 by Aimee Clark and Darcy Cobb, Dotted Line Communications was created with the goal of putting senior-level PR experts front and center with clients, in both devising well-thought out strategies and banging on the right doors to get attention. No bait (at the pitch) and switch (at the execution). From brand and identity conception to media strategy to execution, DLC works seamlessly with our clients to not only meet but exceed their goals. Representative clients include: IAC, Captivate Network, Cabana, Calendly, ClickUp, Craft Ventures, Coupons.com, The Daily Beast, Dashlane, Dictionary.com, doxo, Match, Mint Mobile, Vendr, VentureBeat, Zulily and many other leading technology and media brands. For more information, visit https://www.dottedlinecomm.com/.
Media Contact
Jenny Davis, Dotted Line Communications, 1 925.935.2558, jenny@dottedlinecomm.com
SOURCE Dotted Line Communications
Canon Announces EOS R8 Full-Frame, Portable EOS R50 Mirrorless Cameras, and RF-S 55-210mm Telephoto, RF 24-50mm Wide Lenses; YouTube First Look and More Info at B&H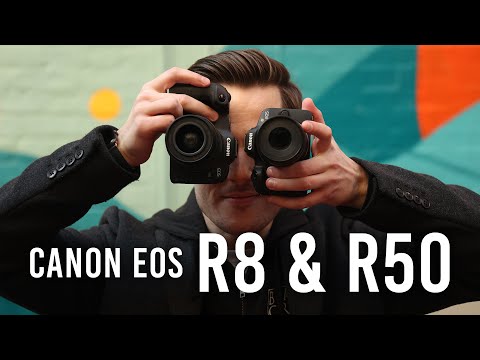 Canon EOS R8 Lightest Full-Frame Camera and EOS R50 Compact, travel-friendly for streamers and families camera.
NEW YORK, Feb. 7, 2023 /PRNewswire/ — B&H is pleased to announce Canon's latest mirrorless offerings, the full-frame EOS R8 Camera and the entry-level EOS R50.
The Canon releases include the EOS R8 and EOS R50 camera bodies in black and the EOS R50 in white, the new RF-S 55-210mm telephoto zoom lens, the ET-60B Lens Hood, the RF 24-50mm wide-to-normal zoom lens for full-frame cameras, an EOS R50 kit featuring an 18-45mm zoom lens in both black and white, an EOS R50 kit featuring both the 18-45mm and the 55-210mm zoom lenses, and an EOS R8 kit featuring the RF 24-50mm zoom lens.
Canon has designed the EOS R50 to be the streamer and content creator's first choice for upgrading. Lightweight and compact, the EOS R50 can be used as a web camera, streaming live video in full HD at 30 fps, and can record podcasts and vlogs for longer than 30 minutes at a time. The camera also renders uncropped, 4K video at up to 30 fps oversampled from 6K and full HD video at up to 120 fps, and features a 24.2MP APS-C CMOS sensor and DIGIC X Image Processor, powering its automatic capabilities. For streamers, the Movie for Close-Up Demos Mode ensures that objects presented close to the lens, such as in unboxing videos or makeup tutorials, are properly in focus. The Advanced A+ Assist simplifies auto mode in settings with difficult lighting, and the Dual Pixel CMOS Autofocus II covers the entire sensor area with 651 autofocus zones capable of detecting and tracking people, animals, and vehicles. Pair that with continuous shooting, up to 15 fps with the electronic shutter, and you'll hard-pressed to miss the shot.
Canon EOS R50 Mirrorless Camera
https://www.bhphotovideo.com/c/product/1748810-REG/canon_eos_r50_mirrorless_camera.html
Product Highlights:
24.2MP APS-C CMOS SensorDIGIC X Image ProcessorUHD 4K 30p Video RecordingDual Pixel CMOS AF II with 651 Zones2.36m-Dot Electronic Viewfinder3.0″ 1.62m-Dot Vari-Angle Touchscreen15 fps Electronic ShutterMovie for Close-Up Demos ModeVertical Movie ModeMulti-Function Shoe, Wi-Fi, and Bluetooth
The Canon R8 EOS Camera is the full-frame upgrade for those already embedded in the Canon mirrorless ecosystem. It also has a 24.2MP, full-frame CMOS sensor with the DIGIC X Image Processor, capable of achieving high image quality and wide dynamic range in stills, and features the Dual Pixel CMOS Autofocus II with 1,053 autofocus zones and automatic subject detection and tracking. The R8 is available as a webcam and for livestreaming and can record uncropped 4K at 60 fps oversampled from 6K and full HD at up to 180 fps. At 29.97 fps, it can record video for up to two hours for podcasts, vlogs, or other long-form video content. The five-axis Movie Digital IS image stabilization reduces camera-shake vibrations when using an RF lens with optical image stabilization.
Canon EOS R8 Mirrorless Camera
https://www.bhphotovideo.com/c/product/1748813-REG/canon_eos_r8_mirrorless_camera.html
Product Highlights:
24.2MP Full-Frame CMOS Sensor4K60p 10-Bit Internal Video, Canon Log 32.36m-Dot OLED Electronic Viewfinder3.0″ 1.62m-Dot Vari-Angle TouchscreenDual Pixel CMOS AF II40 fps Electronic ShutterMovie Digital ISVertical Movie ModeMicrophone Input, Headphone OutputMulti-Function Shoe, Wi-Fi & Bluetooth
To further entice streamers, both cameras feature a Vertical Movie Mode, which allows videos to be played in vertical composition when viewing on a smartphone, and an Aspect Markers function, which indicates the various social media aspect ratio for simplified compositions. Additionally, both cameras support wired and wireless connection to your smartphone via its USB-C port and built-in Wi-Fi and Bluetooth technology.
The Canon RF 24-50mm wide-to-normal zoom lens is a lightweight standard zoom alternative for full-frame cameras, featuring an f/4.5-6.3 maximum aperture with optical image stabilization. The lens has two aspheric elements and Canon Super Spectra Coating to minimize ghosting and flare. The stepping motor focus drive is well suited for smooth, quiet autofocus when taking video. On APS-C size image sensors, the lens has an approximate equivalent coverage of 38-80mm.
Canon RF-S 55-210mm f/5-7.1 IS STM Lens
https://www.bhphotovideo.com/c/product/1748815-REG/canon_rf_s_55_210_is_stm.html
The RF-S 55-210mm telephoto zoom lens for full-frame and APS-C cameras featuring an f/5-7.1 maximum aperture with optical image stabilization. The lens coverage on APS-C size sensors is roughly 88-336mm. The image quality comes from two ultra-low dispersion glass elements, one aspheric element, and Canon Super Spectra Coating to minimize ghosting and flare. The stepping motor focus drive provides smooth, quiet autofocus when taking video. The lens is also compatible with the optional ET-60B Lens Hood to block sunlight, prevent glare and lens flare, and protect the lens from debris and abrasions.
Canon EOS R8 and EOS R50 YouTube First Look Video
https://youtu.be/KbGiqqGgX4A
Learn and read more about the Canon EOS R8 and Canon EOS R50 Mirrorless Cameras at B&H Explora
https://www.bhphotovideo.com/explora/videos/photography/canon-r8-r50-mirrorless-camera
About B&H Photo Video
As the world's largest source of photography, video, and audio equipment, as well as computers, drones, and home and portable entertainment, B&H is known worldwide for its attentive, knowledgeable sales force and excellent customer service, including fast, reliable shipping. B&H has been satisfying customers worldwide for over 45 years. 
Visitors to the website can access a variety of educational videos and enlightening articles. The B&H YouTube Channel has an unmatched wealth of educational content. Our entertaining and informative videos feature product overviews from our in-house specialists. You can view the B&H Event Space presentations from many of the world's foremost experts and interviews with some of technology's most dynamic personalities. Tap into this exciting resource by subscribing to the B&H YouTube Channel here. In addition to videos, the B&H Explora blog presents new product announcements, gear reviews, helpful guides, and tech news written by product experts and industry professionals, as well as our award-winning podcasts.
When you're in Manhattan, take a tour of the B&H Photo SuperStore, located at 420 Ninth Avenue. The techno-carousel spins all year round at the counters and kiosks at B&H. With hundreds of products on display, the B&H Photo SuperStore is the place to test-drive and compare all the latest gear.
Contact Information
Henry Posner
B&H Photo Video
212-615-8820
https://www.bhphotovideo.com/ 
View original content to download multimedia:https://www.prnewswire.com/news-releases/canon-announces-eos-r8-full-frame-portable-eos-r50-mirrorless-cameras-and-rf-s-55-210mm-telephoto-rf-24-50mm-wide-lenses-youtube-first-look-and-more-info-at-bh-301741512.html
SOURCE B&H Photo
Leading Pharmacy Tech Firms Partner to Improve Operational Efficiency for Hospital-based Pharmaceutical Operations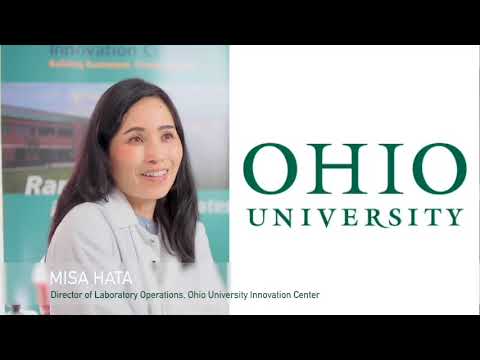 Pharmacy Stars and Sonicu ink a partnership agreement focused on blending two compliance-focused technologies
ATLANTA, Feb. 7, 2023 /PRNewswire/ — Pharmaceutical leaders working in compounding pharmacies searching for a simple affordable compliance solution can deploy a powerful new tool thanks to a partnership between two of the leaders in pharmacy compliance technology.
This integration allows customers to access their temperature and environmental data from the Compounding360 platform.
Pharmacy Stars and Sonicu today announced a partnership at AHR Expo aimed at making compliance even easier.
"Our software integration will allow Pharmacy Stars customers to complete more of their compliance requirements in less time while also enjoying the benefits of Sonicu's alarming," said Joe Mundell, Chief Revenue Officer, Sonicu.
The technology integration will be focused on temperature and environmental monitoring as well as competency and trending reports for Board of Pharmacy audits.
"Certainty of environmental parameters is critical to the quality of compounded sterile preparations. We are thrilled to partner with Sonicu to provide certainty, without the workload, by connecting our technologies and eliminating the manual process of data reading and recording by pharmacy technicians," Said Keith Streckenbach, CEO, Pharmacy Stars.
"Autologging and trending the EM data alongside the quality control activity makes it much easier for pharmacy managers to identify ways to improve quality continuously."
The integration is simple in delivery and powerful in the result.
It will allow customers who leverage both solutions to access their Sonicu temperature and environmental data from the Compounding360 platform.
Environmental data can include
Ambient temperature and humidityAir pressure differentialThe temperature of Refrigeration and FreezersAlmost any other condition via a third-party, 420 mA sensor
The Pharmacy Stars solution includes:
Instant retrieval of all Board of Pharmacy requested USP 797 and USP 800 compounding compliance dataRetrieve quality reports – environmental data, competency assessments, trending reports, and more
ABOUT SONICU
Built on the AWS Cloud with multiple layers of redundancy to protect against power and network outages, Sonicu is trusted by hundreds of organizations across North America to protect a diverse array of temperature-sensitive assets, including food and vaccines to research and sperm.
ABOUT PHARMACY STARS
Pharmacy Stars, based in Green Bay Wisconsin, serves more than 800 US and Canadian hospitals and infusion centers and 30,000 pharmacy staff in their effort to provide quality, sterile compounded preparations for millions of patients. Pharmacy Stars offers the #1 enterprise pharmacy quality management system in North America. For more information visit pharmacystars.com
View original content to download multimedia:https://www.prnewswire.com/news-releases/leading-pharmacy-tech-firms-partner-to-improve-operational-efficiency-for-hospital-based-pharmaceutical-operations-301741055.html
SOURCE Sonicu