ForwardX Robotics Releases Fully Autonomous Forklift for GMA & Euro Pallets–Apex C1500-L
ATLANTA, March 17, 2023 /PRNewswire/ — ForwardX Robotics, a global autonomous mobile robot (AMR) and warehouse solutions provider, introduces its latest autonomous forklift: Apex C1500-L. The new forklift further enhances ForwardX's capabilities in pallet movement workflows with a higher payload capacity and the ability to work with both GMA and Euro pallets. Apex C1500-L will be on display for the first time, allowing customers to see it in person at ProMat 2023 March 20 -23 at McCormick Place in Chicago, Illinois. Eventgoers will find ForwardX in booth #N7352.
As the warehousing industry faces difficulties in hiring and retaining forklift operators and warehouse employees in general, automation in the form of AMRs has been gaining traction across the globe. Autonomous forklifts are one of the most recent AMR iterations to reach the market solving significant pain points for many users.
ForwardX released its Apex 1400-L autonomous forklift last summer and has already deployed in several warehouses. The success of Apex 1400-L led to the development of the new Apex C1500-L in order to solve more customers' pain points with its GMA and Euro pallet capabilities.
"Intelligent unmanned forklifts offer high flexibility to increase work efficiency and employee safety while reducing costs within an operation. We believe that autonomous forklifts play a key role for businesses looking to stay competitive within today's supply chain. Through the leading multi-sensor fusion technology and deep learning computer vision, our Apex 1500 precisely and intelligently handles pallets in various warehousing, logistics, and manufacturing scenarios," said ForwardX Robotics CEO, Nicolas Chee.
Apex C1500-L has a payload capacity of 3,306 lbs and ensures ±2.3 in pallet placement precision. The forklift can identify the angle at which a pallet is placed and adjust autonomously in real-time to complete its task even when a pallet is misplaced. The new forklift was designed with multiple workflows in mind, including receiving, put away, restocking, cross-zone handling, conveyor docking, and outbound workflows.
About ForwardX Robotics
ForwardX Robotics is a global technology leader in the fields of AI and Robotics. Through its flexible automation platform comprising of intelligent mobile robots and AI-enabled software, ForwardX delivers material handling solutions for warehousing and manufacturing facilities that offer better performance at better value. The company is comprised of over 250 members hailing from top universities and leading enterprises around the world. As shown by the 350+ patents and its award-winning research work, such as Best Practices Award at Frost & Sullivan and 2022 Innovation Award at RBR50, ForwardX's team boasts some of the world's top computer vision scientists and robotics experts.
With offices in China, Japan, and the US, along with partnerships around the globe, ForwardX is expanding and applying its proven solutions to warehouses and manufacturers worldwide. For more information, visit http://www.forwardx.com/.
Media Contact
Erin Vadala
Warner Communications
617-699-1560
forwardx@warnerpr.com 
View original content to download multimedia:https://www.prnewswire.com/news-releases/forwardx-robotics-releases-fully-autonomous-forklift-for-gma–euro-palletsapex-c1500-l-301775219.html
SOURCE ForwardX Robotics
OUTFRONT Media Joins Business, Civic and Labor Communities to Launch 'WE ♥ NYC' Campaign

NYC-Headquartered OOH Leader to Support Initiative via Exclusive Digital Transit Advertising
NEW YORK, March 20, 2023 /PRNewswire/ — OUTFRONT Media (NYSE:OUT) shows its support for its home city through the Partnership for New York City's new "We ♥ NYC " citywide civic action campaign. Geared to inspiring New York City's post-pandemic resurgence, the campaign is showcasing the city's strengths and looking to mobilize New Yorkers in all communities to help ensure that New York remains the greatest city in the world.
One of the largest out-of-home media (OOH) companies in the U.S., OUTFRONT Media's role in the "We ♥ NYC" campaign is to engage commuters utilizing digital signage throughout the NYC transit system (subway, bus, street furniture, billboards) which reaches millions of people daily (approximately 5 million trips daily across subways, buses and commuter rail). The messaging is focused around ways New Yorkers can help improve the city, prioritize public safety, support small businesses, and care for parks and litter cleanups.
In addition to transit media, OUTFRONT supported the press conference with OUTFRONT PRIME inventory in Times Square creating the backdrop of the event. This media will run for the duration of the campaign along with billboards across the greater NYC area, plus expected amplification through social channels.
"OUTFRONT is extremely proud to support the Partnership for New York City to share 'We ♥ NYC,'" said Phil Stimpson, East Region EVP at OUTFRONT Media. "As the lifeblood of NYC, the subway and overall public transit system are vital to everyday New Yorkers, its businesses, and the growth of our economy."
As part of its effort to empower residents to drive change in their own communities, the "We ♥ NYC" campaign will also involve several partnerships with public agencies and nonprofits across the city aimed at achieving a safer, more livable and more business-friendly city.
OUTFRONT has a long history of supporting NYC and related initiatives including its work on behalf of The Times Square Alliance and Inside Broadway.
The "We ♥ NYC" campaign was unveiled this morning during a news conference produced by the Broadway League. The visual inspiration behind the campaign "We ♥ NYC" is an approved adaptation of the famous Milton Glaser-designed "I ♥ New York" owned by New York State's Department of Economic Development. 
About OUTFRONT Media Inc.
OUTFRONT leverages the power of technology, location, and creativity to connect brands with consumers outside of their homes through one of the largest and most diverse sets of billboard, transit, and mobile assets in North America. Through its technology platform, OUTFRONT will fundamentally change the ways advertisers engage audiences on-the-go.
OUTFRONT Media Contacts:
Don Ciaramella / Matt Biscuiti 
Courtney Richards
The Lippin Group                   
OUTFRONT Media
+1.212.986.7080                         
(646) 876-9404
courtney.richards@OUTFRONT.com
Stephan Bisson
OUTFRONT Media, Investor Relations
212-297-6573
View original content to download multimedia:https://www.prnewswire.com/news-releases/outfront-media-joins-business-civic-and-labor-communities-to-launch-we–nyc-campaign-301776686.html
SOURCE OUTFRONT Media Inc.
Immutable and Polygon Labs Partner to Create the New Home for Web3 Gaming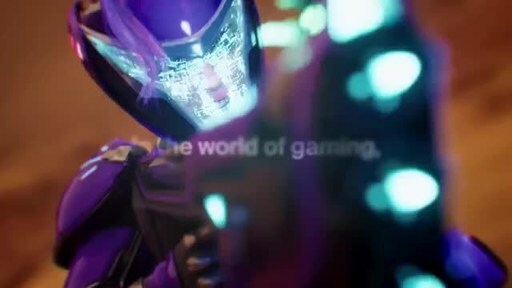 Leading gaming platform and leading blockchain protocol join forces to create the new home for gaming innovation
SAN FRANCISCO, March 20, 2023 /PRNewswire/ — Immutable, the leading web3 gaming platform, and Polygon Labs, a development and growth team for top Ethereum scaling blockchain protocol, Polygon, today announce a strategic alliance aimed at accelerating the development and adoption of web3 gaming. Together, games building on Immutable and Polygon received close to $2 billion in investor funding in 2022, making this a partnership that is widely expected to have a significant positive impact on the multi-billion dollar gaming landscape.
As part of the industry-defining alliance, Immutable will power their best-in-class platform products with Polygon's groundbreaking zero-knowledge technology to accelerate digital ownership for gamers worldwide. This alliance simplifies decision-making for game studios and developers, and provides a smart, safe choice for business leaders that accelerates time-to-market and gives them access to an ecosystem that will be one of the largest and most liquid for end users.
Still in its infancy, web3 gaming has been held back by a dearth of high-quality games and a lack of scalable, enterprise-grade platform tooling. The collaboration will make it easier for studios and developers to build high-quality games that support true asset ownership. At the core of this new relationship is the Immutable zkEVM, a new EVM-compatible zk-rollup powered by Polygon technology and with full Immutable platform support. Building on Immutable zkEVM with the Immutable Platform will make developing web3-enabled games faster, easier and less risky for large game studios and independent developers alike.
Widely touted as the holy grail of Ethereum scaling, Polygon's zkEVM technology significantly lowers transaction processing times and fees, all the while remaining fully compatible with Ethereum and retaining its robust security model.
"By combining the #1 web3 gaming platform – currently serving hundreds of game studios and millions of players – with Polygon's best-in-class zkEVM technology, we are building an Ethereum-centric gaming ecosystem that is poised to take web3 mainstream and bring digital ownership to millions of people around the world," said Robbie Ferguson, Immutable President and Co-Founder. "Billions of dollars of skins are sold each year with no rights for players – we're changing that so players are in control, and ownership is the expectation."
Immutable and Polygon have both enjoyed significant growth over the last two years, driven in part by their close ties to the Ethereum community. Polygon Labs, a development and growth team for the decentralized Polygon protocol, in less than two years has built one of the world's largest ecosystems for web3 gaming dApps, working with legendary studios and publishers like Square Enix, Neowiz, Midnight Society, Plai Labs, and Tilting Point, as well as esports teams and streamers like Cloud9 and Dr Disrespect. Polygon has experienced an enormous increase in usage with a 94% increase in activity from 2021 to 2022.
"Partnering with Immutable is a monumental step forward in our mission to empower developers and enable users to truly own their in-game assets. By leveraging Immutable's top world-class gaming platform, game development becomes seamless, allowing for the creation of rich and unique gaming experiences" said Ryan Wyatt, President of Polygon Labs.
Well-known for being the first zk-rollup for NFTs on Ethereum, Immutable has experienced massive growth, with more than 140 new titles building on the existing platform, including the much anticipated Illuvium, brands such as GameStop, DC Comics, TikTok, Marvel, Warner Bros Discovery Sports, and IP from Disney and Star Wars through Ecomi. Last month it partnered with gaming giant Unity to provide millions of game developers seamless access to web3 gaming.
For more information visit www.Immutable.com
Notes to Editors:
1. Immutable zkEVM presents game developers with additional options, and does not replace their Starkware-based solution, Immutable X.
About Immutable
Immutable is the global leader in web3 gaming on a mission to bring digital ownership to every player by offering the world's best games and game development platform.
The Immutable gaming platform is the smartest, safest choice for web3 game developers and makes it easy to safely build and launch successful games on Ethereum. The product suite includes pre-built solutions, optimized for usability, that help developers get to market faster without sacrificing quality or best practice. Immutable was the first gaming platform to deliver a zero-knowledge (zk) scaling solution to the Ethereum community for NFTs and provides developers with multiple zk-based scaling options, including Immutable X, a rollup based on Starkware technology, and Immutable zkEVM, powered by Polygon.
Immutable Games is a recognized leader and pioneer in web3 game development and publishing and is backed by a world-class team with a proven track record of success in bringing games to millions of players. Immutable Games pioneered the world's first blockbuster NFT trading-card game, Gods Unchained, and is currently building a multiplayer mobile RPG called Guild of Guardians. In addition to delivering its own titles, Immutable Games also partners closely with leading games studios and 3rd party developers to build and launch successful decentralized games.
For more information, please visit: https://www.immutable.com
About Polygon Labs
Polygon Labs develops Ethereum scaling solutions for Polygon protocols. Polygon Labs engages with other ecosystem developers to help make available scalable, affordable, secure and sustainable blockchain infrastructure for web3. Polygon Labs has initially developed a growing suite of protocols for developers to gain easy access to major scaling solutions, including layer 2s (zero-knowledge rollups and optimistic rollups), sidechains, hybrid chains, app-specific chains, enterprise chains, and data availability protocols. Scaling solutions that Polygon Labs initially developed have seen widespread adoption with tens of thousands of decentralized apps, unique addresses exceeding 220.8 million, over 1.18 million smart contracts created and 2.48 billion total transactions processed since inception. The existing Polygon network is home for some of the biggest web3 projects, such as Aave, Uniswap, and OpenSea, and well-known enterprises, including Robinhood, Stripe and Adobe. Polygon Labs is carbon neutral with the goal of leading web3 in becoming carbon negative.
If you're an Ethereum Developer, you're already a Polygon developer! Leverage Polygon's fast and secure transactions for dApps you develop, get started here.
Website | Twitter | Developer Twitter | Telegram | LinkedIn | Reddit | Discord | Instagram | Facebook
View original content to download multimedia:https://www.prnewswire.com/news-releases/immutable-and-polygon-labs-partner-to-create-the-new-home-for-web3-gaming-301776473.html
SOURCE Immutable
Gamma.io Unveils Trustless Bitcoin Ordinals Marketplace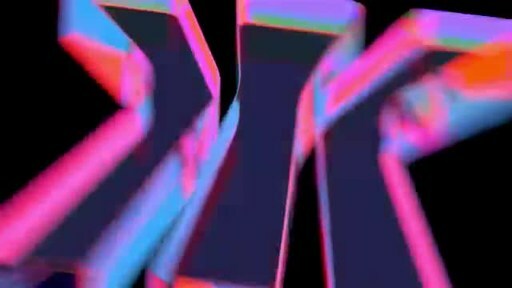 Launching the first seamless marketplace solidifying its position as the digital asset layer for Bitcoin
PALO ALTO, Calif., March 20, 2023 /PRNewswire/ — Gamma.io, the trailblazer in the Bitcoin NFT space, today announced the launch of its trustless Bitcoin ordinals marketplace. Building on 18 months of experience and a deep understanding of the Bitcoin ecosystem, Gamma.io is committed to becoming the digital asset layer for Bitcoin, encompassing creator tools, marketplace, and API infrastructure.
Gamma has launched the first seamless ordinals marketplace, solidifying position as the digital asset layer for
Bitcoin
.
Having spearheaded one of the first inscription services to market, Gamma.io has assisted creators in producing over 30,000 inscriptions on Bitcoin, representing nearly 10% of all inscriptions on the network. Their no-code launchpad and collection mints have successfully onboarded hundreds of creators and collections, all of which will be instantly tradable on the new marketplace.
"As Ordinals become the bright spot in this crypto winter, our trustless Bitcoin ordinals marketplace showcases our commitment to an exceptional web3-native experience," said Founder and CEO, Jamil Dhanani. "By combining an open marketplace, cutting-edge creator tools, and seamless integrations with secure third-party wallet extensions, we're going beyond users' expectations in the evolving digital asset landscape."
Gamma's Bitcoin ordinals marketplace enables users to effortlessly create and trade ordinal inscriptions in a manner comparable to non-Bitcoin platforms such as OpenSea with MetaMask. Gamma.io acknowledges the significance of rapidly delivering a high-quality user experience to cater to the surging interest in Bitcoin ordinals.
Recently, Gamma.io launched its no-code creator platform for NFTs on native Bitcoin, through the use of ordinals. Gamma aims to become the de facto layer on Bitcoin for digital assets and has secured its position as the lead sponsor of the first-ever Ordinals conference and the first-ever Ordinals Art Gallery at Bitcoin Miami 2023. Collaborating with curators, Xverse, and Bitcoin Magazine, Gamma.io will showcase a fine art experience featuring 21 artists, celebrating the growing synergy between Bitcoin and the art world.
About Gamma
Gamma is the leading open marketplace for Bitcoin NFTs, powered by ordinals on L1 and Stacks on L2. Gamma consists of three core platforms: a no-code creator launchpad, which allows creators to create NFT collections and digital artifacts in minutes, an open marketplace for exploring and collecting NFTs, and API infrastructure, powering dozens of dapps and wallets in the programmable Bitcoin ecosystem. Gamma supports thousands of collections, nearly 80% of which were deployed using its no-code portal. Its marketplace has facilitated millions of dollars of transactions and supports trading the largest number of collections on any platform built on Bitcoin.
View original content to download multimedia:https://www.prnewswire.com/news-releases/gammaio-unveils-trustless-bitcoin-ordinals-marketplace-301776266.html
SOURCE Gamma.io