Cision Unveils Guaranteed Paid Placement, Providing Clients with Unmatched Visibility and Control over their Brand's Story
CHICAGO, March 31, 2023 /CNW/ — PR Newswire, a Cision company and a global leader in public relations and marketing software solutions, announced today the launch of Guaranteed Paid Placement, an upgraded version of its Sponsored Placement solution. This innovative offering, powered by Nativo, allows clients to simultaneously employ earned and paid media opportunities by seamlessly converting their press releases into native articles that can be strategically placed across premier online publications, allowing them to reach and engage their target audiences more effectively.  
Since launching in March of 2022, content from thousands of PR Newswire clients has garnered 400 million impressions and over 2 million clicks through Guaranteed Paid Placement.
The latest enhancements allow PR Newswire to onboard premium publications faster than ever, further expanding its inventory of top-tier sites and offering clients increased exposure on high-profile sites. Additional enhancements include improved reporting formats featuring screenshots of prominent placements to provide clients with a better understanding of their story's reach and impact.
"PR Newswire is committed to consistently delivering market-leading innovation to our clients," said Nicole Guillot, Cision COO and President of PR Newswire. "The expanded reach and capability of Guaranteed Paid Placement is a prime example of how PR Newswire's solutions empower our clients to elevate their visibility with the right audiences in the most credible publications."
PR Newswire supports Guaranteed Paid Placement clients by optimizing their content using ongoing quantitative testing across thousands of campaigns. This distinctive data-driven approach gives clients the insight to maximize audience engagement, amplify the impact of their story and maximize return on their investment.
"At Nativo, we are thrilled to partner with PR Newswire on this transformation to Guaranteed Paid Placement. Their innovative approach to providing brands with a guaranteed way to reach their target audience is a true differentiator in newswire distribution," added Justin Choi, Nativo's Founder and CEO. "Combining PR Newswire's public relations and marketing expertise with Nativo's advanced technology, we are confident that this enhanced offering will set a new standard for brand exposure and engagement. We are proud to work with PR Newswire to deliver a comprehensive solution for brands to take control of their story and reach their desired audience."
Guaranteed Paid Placement is available exclusively through PR Newswire and fits seamlessly into a publisher's news feed by matching the visual design and targeting relevant audiences. Once clicked, the native ad directs a reader to the sponsored content within the publisher's site. For more information about Guaranteed Paid Placement, please visit PR Newswire's website.
About Nativo
Nativo is the storytelling platform where brands and publishers can distribute brand stories at scale while gaining more insights about their content than anywhere else. For brands, Nativo enables storytelling at scale with the largest native reach and reveals insights that unlock return-on-content. For publishers, Nativo enriches monetization with the most comprehensive platform for next-generation ad formats and breakthrough technology for accelerated webpages. Nativo's mission is to equip advertising for the age of content, improving the web experience and creating meaningful connections for today's digital consumer. Learn more www.nativo.com.
About Cision
Cision is a comprehensive communications platform enabling more than 100,000 public relations and marketing professionals around the world to understand, influence and amplify their stories. As the market leader, Cision enables the next generation of communication professionals to strategically operate in the modern media landscape where company success is directly impacted by public opinion. Cision has offices in 24 countries through the Americas, EMEA and APAC, and offers a suite of best-in-class solutions, including PR Newswire, MultiVu, Brandwatch, Cision Communications Cloud® and Cision Insights. To learn more, visit cision.com and follow @Cision on Twitter.
Contact Information:
For media inquiries, please contact:
Cision Public Relations
View original content to download multimedia:https://www.prnewswire.com/news-releases/cision-unveils-guaranteed-paid-placement-providing-clients-with-unmatched-visibility-and-control-over-their-brands-story-301786573.html
SOURCE Cision Ltd.
Could Vietnam be ASEAN's next leading electric vehicle hub?
HONG KONG, June 5, 2023 /PRNewswire/ — ASEAN Member States are sending clear signals that they are ready to embrace the myriad of opportunities of developing a regional electric vehicle (EV) supply chain for the global automotive ecosystem.
Of these nations, Vietnam is in a unique position compared to other traditional automotive markets, as the growth of EVs has created a level playing field for new entrants in the industry (production, manufacturing and sales). This comes as the domestic economy expands its influence within the ASEAN.
In 2022, the country retained its title as Southeast Asia's fastest-rising economy, with GDP increasing by eight percent, well above earlier forecasts. The 8.1 percent expansion of the manufacturing sector was the main driver in this growth, with other analytics suggesting that FDI will be a key to its advancement in the years ahead[1]. The country has already recorded USD 8.88 billion of FDI in the first quarter of 2023, to which the manufacturing sector saw some of the biggest shares[2].
Against this backdrop, the Vietnamese Government has set competitive targets for the automotive industry to become a regional hub for automobile production and exportation. This includes planning to increase production to one million units per year[3], with another goal being that 60 percent of automotive parts are procured from local plants by 2025[4].
The Government further aims to raise car sales to 900,000 vehicles annually[3]. Within this scope, Vietnam Automobile Manufacturers Association (VAMA) forecasts EV ownership will reach one million by 2028 and 3.5 million by 2040[5].
In respect of these goals, companies from approximately 35 countries and regions are turning to Automechanika Ho Chi Minh City 2023 to explore FDI and EV development within the automotive supply chain. The trade fair, from 23 to 25 June 2023, will house over 400 exhibitors at the Saigon Exhibition and Convention Center (SECC).
Ambitious as ever, the exhibition integrates elements of business, workshops and entertainment so that participants can easily capture market opportunities. It aims to amplify collaborative prospects across OE, production and automotive manufacturing, in addition to digital solutions and technological applications in the aftermarket.
Many are expected to travel in from around the country in hopes of communicating with domestic conglomerates, as well as companies from Australia, Egypt, France, Germany, India, Indonesia, Japan, Korea, Lithuania, Malaysia, Singapore, Thailand, Türkiye, the UK, the US and more.
Key players include the likes of ABB, Bosch, Dielektrik UAB, EXEDY, Launch, Liqui Moly, OBD/Autel, SAMPA, TecAlliance, Yon Ming, and ZF.
Furthermore, sectors that would benefit from attending the show include OEMs, auto parts, finance and insurance, institutes for research and development, training centres, dealers, repair and maintenance workshops, chain stores, cloud-based solution providers, fleet operators, logistics and transportation, tech, data management, and recycling. 
In addition, through a collection of conferences and workshops, attendees can build up a greater awareness of EV adoption's role in the ASEAN region's sustainable development. Events will highlight business transformation and provides updates about the latest digital solutions, technological applications and operations. The show also offers hands-on training about EV maintenance and digital development, including high voltage and ADAS systems, as well as workshop management. Notable events include:
Auto Service Day (23 – 25 June 2023)Auto Service and Maintenance Workshop (24 – 25 June 2023)Automotive Manufacturing, Transformation and Automation Conference (23 June 2023)Digitalisation and Electrification Business Networking Event (24 June 2023)
Travelling to Automechanika Ho Chi Minh City
The Saigon Exhibition & Convention Center (SECC) is the largest and the most modern facility in South Vietnam. Located in the heart of Phu My Hung New City, it is only 15 minutes from the centre of Ho Chi Minh City and 30 minutes from Tan Son Nhat International Airport.
Please check the latest inbound travel requirements to Vietnam. For more information about your arrival and stay, please visit www.automechanika-hcmc.com/arrival-stay
Automechanika Ho Chi Minh City originates from Messe Frankfurt's leading trade fair brand in the Mobility & Logistics cluster. Its portfolio holds an extensive network across 13 Automechanika events in the same amount of countries and regions around the world.
The show is co-organised by Messe Frankfurt (HK) Ltd, Chan Chao International Co Ltd and Yorkers Exhibition Service Vietnam.
For more information, please visit www.automechanika-hcmc.com or contact Messe Frankfurt (HK) Ltd, +852 2802 7728 / autoasia@hongkong.messefrankfurt.com.
www.messefrankfurt.com.hk   
www.automechanika-hcmc.com 
[1] Vietnam Pulls Off Asia's Fastest Growth as Economy Powers On, Bloomberg, December 2022, https://qr.messefrankfurt.com/29ddc (accessed: 1 June 2023)
[2] Vietnam Adds US$3.4 Billion in FDI in April, Vietnam Briefing, May 2023, https://www.vietnam-briefing.com/news/vietnam-fdi.html/ (accessed: 1 June 2023)
[3]  VIETNAM AUTOMOTIVE INDUSTRY AT THE TIPPING POINT, B&Company, June 2020, https://b-company.jp/vietnam-automotive-industry-at-the-tipping-point/ (accessed: 31 March 2023)
[4] Driving Forward: The Growth and Future of Vietnam's Automobile Industry in 2023, Linkedin, March 2023, https://www.linkedin.com/pulse/driving-forward-growth-future-vietnams-automobile-industry-tri-pham/ https://b-company.jp/vietnam-automotive-industry-at-the-tipping-point/ (accessed: 1 June 2023)
[5]  PROSPECTS FOR VIETNAM'S ELECTRIC VEHICLE INDUSTRY IN 2023, Vietnam Credit, January 2023,
https://vietnamcredit.com.vn/news/prospects-for-vietnams-electric-vehicle-industry-in-2023_14928 (accessed: 1 June 2023)
View original content:https://www.prnewswire.com/apac/news-releases/could-vietnam-be-aseans-next-leading-electric-vehicle-hub-301841951.html
SOURCE Messe Frankfurt (HK) Ltd
CGTN: Why is people-centered development crucial to China?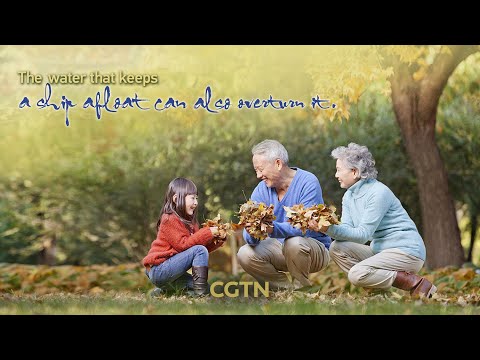 BEIJING, June 4, 2023 /PRNewswire/ — In September 2021, a Beijing resident called a city hotline to report there were no bus routes near a newly built school in the Beijing Economic-Technological Development Area.
Two months later, a new bus route was launched.
The Chinese capital, a metropolis housing over 20 million people, has adopted a new approach to city management since 2019. It now works with 49 state-owned public service enterprises and institutions to offer a major hotline service of the city.
A total of 750 lines receive questions and complaints related to public services from local residents 24 hours a day.
"We find the most frequently reported city problems or demands, based on all the hotline calls we receive, and then take action," said Geng Yu, chief of the reform division of "Handling A Complaint Upon Receipt" at the Beijing Municipal Administration of Government Affairs Services. "We put the people at the center no matter whether it is about urban governance or providing services to the people."
The approach city managers take to solve residents' problems reveals a lot about a government's mindset regarding urban management and the way it treats its people.
There's an old saying that's well known in China: "The water that keeps a ship afloat can also overturn it." Chinese President Xi Jinping, also general secretary of the Communist Party of China (CPC) Central Committee, once quoted it to describe the relationship between the people and the Party. In this case, water refers to the people while the boat refers to the Party's leadership.
The saying suggests that only by taking good care of the people's needs can the CPC win their support. That's why the CPC has made it a basic principle to serve the people wholeheartedly.
Xi has urged that "tackling problems that prompt the strongest public reaction and that threaten to erode the very foundation of the Party's governance" must be prioritized.
In the report Xi delivered to the 20th CPC National Congress in 2022, he said "we must protect the people's fundamental interests, improve their well-being, and work tirelessly to ensure that development is for the people and by the people and that its fruits are shared by the people. We must do a better job of seeing that the gains of modernization benefit all our people fairly."
Xi also stressed the significance of a basic principle: "The aspirations of the people to live a better life must always be the focus of our efforts. We must keep on striving with endless energy toward the great goal of national rejuvenation."
https://news.cgtn.com/news/2023-06-03/Why-is-people-centered-development-crucial-to-China–1kkmnFUe74Y/index.html
https://www.youtube.com/watch?v=YcDsr0qk5NM
View original content:https://www.prnewswire.co.uk/news-releases/cgtn-why-is-people-centered-development-crucial-to-china-301841855.html
Menswear Brand Highland Duds Introduces The Stack
Innovative Ecommerce Solution Reimagines UX To Deliver Effortlessly Sophisticated Style
NEW YORK, June 3, 2023 /PRNewswire/ — Direct-to-consumer menswear label, Highland Duds, announces the launch of The Stack: an innovative shopping solution designed to make styling smarter, not harder.
Rooted in a belief that timeless, quality style should be truly effortless, The Stack offers a simple set of wardrobe options edited for your life. Embracing individuality with a series of curated capsules, Highland Duds encourages customers to find a style true to their lifestyle, whether you're jetsetting the globe, seeking to elevate your 9-5 look, or refreshing core classics. The Stack features a core color palette of neutrals with bold standout shades to maximize interchangeability. Delivering a luxury experience at an attainable price point, the pieces provide expert fit crafted from the highest quality fabrics, including Pima Cotton imported from the USA. 
Looking for the perfect Father's Day gift?
Shop online at Highlandduds.com 
use code: DAD30 to get an extra 30% discount.
Expires June 12th, 2023.
(cannot be combined with any other discount)
"My goal with The Stack is to take the guesswork out of looking great. All pieces are designed to be interchangeable and mix-and-match so that effortless, stylish dressing is attainable for all who wear Highland Duds." – Brandon Aldridge, Founder of Highland Duds
Built from over 20 years of design expertise working alongside Betsey Johnson, Brandon Aldridge founded Highland Duds in 2019 on three core principles: detailed design, skilled craftsmanship, and conscious production. Translating the relaxation of effortless style into the reality of ever-changing urban life, each style is crafted with meticulous attention to detail to last far beyond a single season. Hinged on the brand's mission to deliver quality, signature styles at an accessible price point; Highland Duds merges modern style with practicality for iconic staples made to wear in, not out.
Pioneering an ethical future, all Highland Duds styles are small-batch produced in family-owned and operated factories for a slow, eco-conscious production model that prioritizes the wellbeing of workers and the environment. Founder Brandon Aldridge takes a central role in all aspects of the business, singlehandedly managing the entire design process from concept through production. Cultivating the relationship with their community which values diversity, gender-inclusivity, and body positivity; the brand currently offers a size range up to XXL.
Reinventing the industry through an enhanced ecommerce experience that is uniquely suited to each individual, The Stack brings the consumer closer to effortlessly sophisticated style than ever before.
The Stack is available at highlandduds.com with prices ranging from $156 – $233. 
For press inquiries, please contact Allison Fee at ali-fee.com
Follow us on Instagram @highlandduds 
View original content to download multimedia:https://www.prnewswire.com/news-releases/menswear-brand-highland-duds-introduces-the-stack-301841346.html
SOURCE Highland Duds