Where there are moms, there is Cozy Power: Momcozy's Cozy Power is changing the world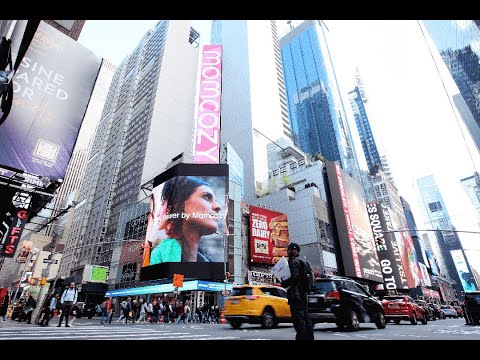 NEW YORK, May 16, 2023 /PRNewswire/ — Momcozy, the renowned maternity and baby brand endorsed by over two million moms globally, recently made an appearance at Times Square in New York and Citadium in Paris. Apart from drawing massive attention from the passers-by, it has also sparked a wave of online discussion among KOLs, motherhood community and many other societal groups.
Momcozy made the appearance at the opportunity of its Mother's Day campaign which is dedicated to speaking up for moms globally and encouraging them to find their inner power to become a cozy mom and a cozy her.
Over the years, Momcozy has established itself as an global maternity and baby brand that not only has a strong presence online but also a wide global reach offline.
Its wearable breast pump has always been the best-selling one in the category of electric breast pumps in North America. Multiple of its products like nursing bras are recognized as online bestsellers for many consecutive years. Momcozy's broad product portfolio has indeed offered moms an all-rounded solution to their pregnancy and motherhood. Its widening global reach is also manifested in its rapid expansion into large merchandise retailers like Walmart and Babylist – the leading vertical marketplace. Momcozy's active participation in international industry events like Baby Show ExCeL in the UK as well as ABC Kids Expo in the US also demonstrates its fast-growing global reach.
Nowadays, Momcozy's customer base is rapidly spreading across the globe covering the USA, Canada, the UK, Germany, France, Italy and many other countries and regions, which has enabled moms and their family to easily enjoy a one-stop shopping experience regardless of their locations.
As a brand that has consistently upheld the belief that "moms always come first", Momcozy never stops listening to moms' real voices and fulfilling their needs. It will continue to live up to the expectations of more and more moms and honor its commitment to accompanying them through their pregnancy and early motherhood. And it will also strive to take the lead in the industry to raise more awareness about moms' well-being and speak up for more moms.
About Momcozy
Momcozy, the renowned maternity and baby brand endorsed by over two million moms globally, has always put moms on top. Through cozy designs born from love and continuous innovation, Momcozy brings a much simpler, more relaxed, and more comfortable experience for moms globally through their pregnancy and early motherhood.
For more information, please visit: www.momcozy.com
Shop now: https://www.amazon.com/dp/B09QXLHPLX
CONTACT: Ella Zheng, pr@momcozy.com
View original content to download multimedia:https://www.prnewswire.com/news-releases/where-there-are-moms-there-is-cozy-power-momcozys-cozy-power-is-changing-the-world-301825601.html
SOURCE Momcozy
Petnow: AI-driven Pet Biometrics Identification Arrives in France

The innovative and animal-friendly app will be showcased at Viva Technology 2023.
PARIS, June 8, 2023 /PRNewswire/ — Petnow Inc., a leading provider of advanced pet identification solutions, is thrilled to announce the expansion of its groundbreaking app to the French market. Petnow's AI-driven Pet Biometrics Identification app, which accurately identifies dogs and cats through face scanning technology, will be presented at Viva Technology 2023 in Paris on June 14-15. This event offers a platform for Petnow to connect with key industry stakeholders, including pet insurance providers and government officials responsible for pet registration.
Dr. Jesse Joonho Lim, CEO of Petnow Inc., expressed his enthusiasm, stating, "We are excited to introduce our cutting-edge app to France, a country renowned for its love and care for pets. Petnow launches in neighboring countries such as the United Kingdom, Belgium, and Luxembourg, we are confident that Petnow's advanced pet identification technology will revolutionize the way pet owners in France safeguard their beloved companions."
The Petnow app provides a painless and non-invasive alternative to microchips. By simply scanning the faces of dogs and cats, users can identify their pets accurately. The app has garnered attention from major media outlets, including BBC, CBS, Fox News, and Reuters. It was also honored as the Best of Innovation at CES 2022. Petnow has been collaborating with various players in the pet industry in the United States and South Korea to offer enhanced benefits to its users.
The Petnow app is now available for free download on the French Apple App Store and Google Play. Petnow Inc. invites industry professionals, partners, and media representatives to visit booth G38-039 at Viva Technology 2023 in Paris. This will provide an excellent opportunity to experience firsthand the innovative capabilities of the Petnow app and explore potential partnerships.
About Petnow Inc.
Petnow Inc. is a leading technology startup specializing in advanced pet identification solutions. With its AI-driven Biometric Pet Identification app, Petnow aims to revolutionize the way pet owners identify and protect their beloved companions. Through innovative face scanning technology, Petnow provides a user-friendly and reliable alternative to traditional pet identification methods. For more information about Petnow, please visit https://petnow.io/en/.
*For media inquiries, filling out the form at the link below will be responded to within 48 to 72 hours.
https://petnow.io/en/contact-v2/
Photo – https://mma.prnewswire.com/media/2095368/Petnow_french_app_visual.jpg
View original content:https://www.prnewswire.co.uk/news-releases/petnow-ai-driven-pet-biometrics-identification-arrives-in-france-301845135.html
Introducing the MUCAR CDE900 PRO:The One-Stop Solution for Comprehensive Vehicle Diagnostics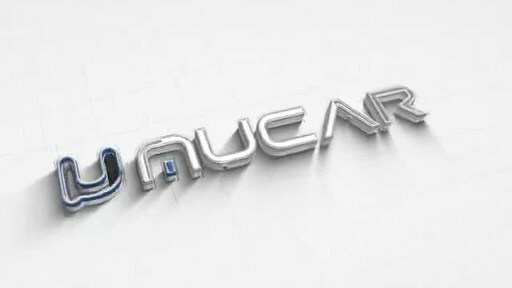 ONTARIO, Calif., June 8, 2023 /PRNewswire/ — As a car owner, there's nothing more frustrating than having the vehicle stall or break down unexpectedly. That's why having a reliable and efficient diagnostic tool is crucial for every car owner. The MUCAR CDE900 PRO is a top-of-the-line diagnostic tool that will help car owners identify and fix any issues with their car quickly and efficiently.
With a 5-inch touch screen and a 1.2m diagnostic cable, the MUCAR CDE900 PRO offers a user-friendly interface that makes car diagnostics a breeze. Powered by Android 6.0 and an MT6580 4-Core Cortex Chip, it boasts lightning-fast processing speeds and can handle even the most complex diagnostic tasks with ease.
It comes with an impressive 2+32G ROM and a 3150mAh battery, it's ability to insert a memory card no larger than 256G to expand the memory. Ensuring that you have enough storage space and power to diagnose multiple cars with ease. It also offers full OBD2 functions, including reading and clearing error codes, and a 4-in-1 data stream that covers ABS, SRS, TCM, and ECM systems (only $39.95 if needed).
One of the most significant advantages of the MUCAR CDE900 PRO is its lifetime free updates. Car owners can unlock full system diagnostics for just USD 99.95. Additionally, they can perform 28 reset functions with lifetime free updates (unlock one reset function for USD 15.95, full Rest functions unlock online payment of just USD 79.95). Also they can unlock 1 Brand Full System Diagnostics + 28 Reset Functions + ECU Coding + Active Test for 59.95USD.
The MUCAR CDE900 PRO also offers a professional diagnosis report, Bluetooth/email share printing, and support for 17 languages, including English, French, German, Italian, Spanish, Portuguese and other languages. It supports all vehicles with OBDII protocol after 1996 and the following communication protocols: ISO 14230-4 (KWP2000), ISO 15765-4 (CAN), ISO 9141-2 (iso), ISO 14229 (uds), and SAEJ 1850 (VPW&PWM).
MUCAR CDE900 PRO is a fantastic investment for car owners, mechanics, and technicians. Its comprehensive diagnostic functions, lifetime free updates, and user-friendly interface make it an indispensable tool for anyone who wants to keep their car in top shape. With its high-end features and affordable price, it's a must-have for anyone who takes their car maintenance seriously. Order it today and experience the convenience and efficiency of the MUCAR CDE900 PRO.
Video – https://mma.prnewswire.com/media/2095365/CDE900_PRO.mp4  
View original content:https://www.prnewswire.co.uk/news-releases/introducing-the-mucar-cde900-prothe-one-stop-solution-for-comprehensive-vehicle-diagnostics-301845018.html
H&M Foundation doubles GCA grant and winners to speed up textile industry transformation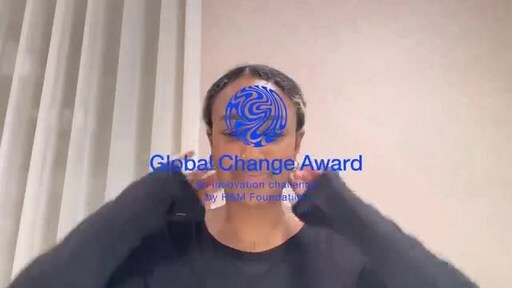 Recyclable and biodegradable polyurethane, food waste polyester, circular dyeing, natural bio-colours, ultra high-performing textiles, seaweed material, AI textile sorting, corn husk and sugarcane fabric, zero waste pattern system, textile-to-textile recycling for polyesters – these are the ten Global Change Award winners 2023, sharing a €2 million grant from the non-profit H&M Foundation.
STOCKHOLM, June 8, 2023 /PRNewswire/ — The Global Change Award is an early-stage innovation challenge seeking bright minds that can transform fashion. Every year, H&M Foundation selects and supports the five most impactful innovations with the ultimate aspiration of a planet positive fashion future. This year, H&M Foundation doubles both grant and winners to speed up the transformation.
"We have an urgent opportunity to support innovations that could transform the entire fashion industry – that's why we're doubling the grant and the number of winners. We're giving these innovators a total of 2 million euros and access to our accelerator program – but we're also giving the industry an opportunity to connect with these brilliant innovators. I'm excited to see the impact these innovators will make on the industry." – Karl-Johan Persson, H&M Foundation board member and chairman of H&M Group.
The Global Change Award 2023 winners are:
Material
Algreen (UK)ALT TEX (Canada)KBCols Sciences (India)Nanoloom (UK)PhycoLabs (Brazil)Rethread Africa (Kenya)
Recycling
DyeRecycle (UK)Refiberd (US)Tereform (US)
Design
SXD (US)
H&M Foundation launched the GCA to provide the tools, connections, and resources necessary for early-stage innovations to move from idea to scale as quickly as possible. The winners receive €200,000 each and embark on the yearlong GCA Impact Accelerator. H&M Foundation together with GCA's core partners Accenture, KTH Royal Institute of Technology and The Mills Fabrica offer tailored coaching and support to accelerate their journey from idea to scale.
"There's a wide range of solutions among this year's winners. If scaled, I believe they could have a real impact on the industry – which needs a holistic transformation if we are to reach a planet positive fashion future. We look forward to working with the winners during the accelerator and help enable their innovations to accelerate and scale." – Christiane Dolva, Strategy Lead H&M Foundation.
Neither the H&M Foundation nor the H&M Group take any shareholder equity or intellectual property rights in the innovations and the winners can collaborate with whomever they want.
More information and visuals, free to use, here: https://hmfoundation.bynder.com/web/4e77ef953cd5943d/gca-2023—press-collection/ 
CONTACT: Jasmina Sofić, Media Relations Responsible, +46 73 465 59 59 
Video – https://mma.prnewswire.com/media/2092833/HM_Foundation.mp4
Photo – https://mma.prnewswire.com/media/2092731/HM_Foundation.jpg
Logo – https://mma.prnewswire.com/media/2030483/4069144/HM_Foundation_Logo.jpg
View original content:https://www.prnewswire.co.uk/news-releases/hm-foundation-doubles-gca-grant-and-winners-to-speed-up-textile-industry-transformation-301842499.html