Ever.Ag's Market Intelligence is Now Accessible in One Place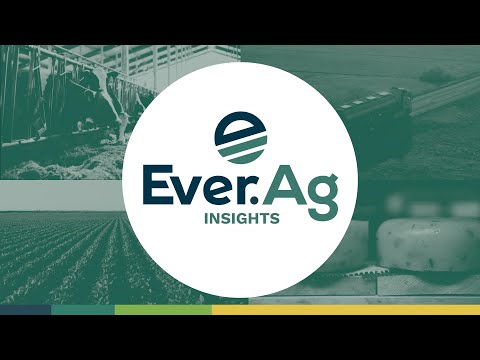 FRISCO, Texas, May 17, 2023 /PRNewswire/ — Today Ever.Ag is unveiling the Ever.Ag Insights Portal as the latest way the company showcases its market insights and thought leadership. The Ever.Ag Insights Portal provides access to publications, media, news and market updates in one easily-accessible location.
"The Ever.Ag Insights Portal offers subscribers our entire catalog and show lineup with just a few clicks," said Ever.Ag Insights President, Phil Plourd. "Every publication. Every podcast. Every show. All in one place."
Ever.Ag's Insights clients will continue to receive their publications in the usual fashion via email and download link. But they will now also have access to a year's worth of previous issues. In addition to easing access to publications, subscribers can see podcasts, videos, and news shaping the market environment.
Not a subscriber but want to see why clients love our coverage? Ever.Ag is offering a 30-day free trial to all publications and related portal access.
Launch day is May 17. To learn more, click here.
About Ever.Ag
Ever.Ag offers innovative agtech solutions and services that empower agriculture, food, and beverage supply chains to feed a growing world. The breadth of the portfolio is uniquely capable of supporting the complex needs of companies involved in dairy, livestock, crops, and agribusiness. With decades of experience and industry-leading innovations, our technology, risk management, and market intelligence provide our customers with the tools and insights they need to operate more efficiently, sustainably, and strategically across every stage of the supply chain.
Media Contact:
Morgan Lobdell
Morgan.Lobdell@Ever.Ag
608-502-7134
 
View original content to download multimedia:https://www.prnewswire.com/news-releases/everags-market-intelligence-is-now-accessible-in-one-place-301826284.html
SOURCE Ever.Ag
Outfit7 Joins Green Game Jam 2023

– And donates $60,000 towards the protection of Amazon wildlife
LIMASSOL, Cyprus, June 5, 2023 /PRNewswire/ — Outfit7 has announced its participation in the Green Game Jam 2023, where 40 games from  companies around the world are teaming up to raise $1 million to protect three wild ecosystems. The multinational company aims to raise awareness about wildlife conservation through events hosted in its flagship games, Talking Tom Gold Run and My Talking Angela 2. In addition, Outfit7 made a donation of $60,000 to Re:wild in support of harlequin toad conservation. Re:wild is a non-profit organization that protects and restores the wild. They work closely with the Atelopus Survival Initiative, which is dedicated to protecting  harlequin toads, one of the most threatened groups of amphibians in the world, including in the Amazon Rainforest.
"Joining Green Game Jam 2023 is a testament to our commitment to making a positive impact in the world," said Xinyu Qian, CEO of Outfit7. "Both in-game events provide an engaging and fun way for players to learn about the importance of preserving the Amazon rainforest, and to inspire them to take action to protect it."
Talking Tom Gold Run players can participate in the "Grow & Go" event, where they collect special water droplets to nurture their very own in-game tree. As players help their tree grow, endangered animals from the Amazon appear, and players are rewarded for their conservation efforts with in-game treats, including in-game currencies. Meanwhile, in My Talking Angela 2, the green action is taking place on Talking Angela's brand new Balcony. In this new feature, players help Angela grow flowers, aiming to attract and take care of bees – wildlife that is vital to sustaining the Amazon ecosystem. Both events will be available from until June 12, 2023, then every weekend until the end of June.
Players can give their environmental action a boost by using the promo code "BEE" in My Talking Angela 2 for 2,000 extra coins, and "TREE" in Talking Tom Gold Run for 300 extra water tokens.
To join the exciting in-game events in Talking Tom Gold Run and My Talking Angela 2  or to  learn more about the campaign visit https://talkingtomandfriends.com/ggj.
ABOUT OUTFIT7: Outfit7 Limited is a dynamic force in mobile gaming, reaching a global audience of billions with its award-winning games. Powered by creativity and industry-leading expertise, the company's talented international team of over 400 people pushes the boundaries of the possible every day. Outfit7's 20+ games have now been downloaded worldwide over 20 billion times and up to 470 million fans play with them every month. Its portfolio also includes numerous chart-topping animated series, theme parks, and a licensing program. You can find more information at www.outfit7.com.
Photo – https://mma.prnewswire.com/media/2091065/Outfit7_Tom_Gold.jpg
Photo – https://mma.prnewswire.com/media/2091064/Outfit7_Angela_2.jpg
View original content to download multimedia:https://www.prnewswire.co.uk/news-releases/outfit7-joins-green-game-jam-2023-301841166.html
CGTN: Why is people-centered development crucial to China?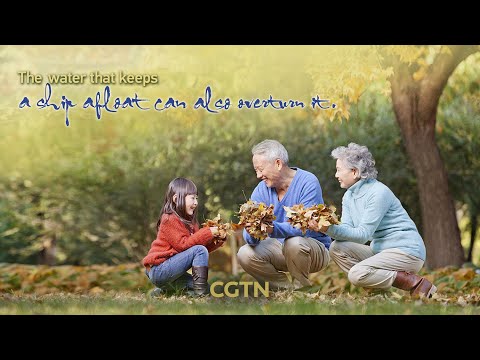 BEIJING, June 4, 2023 /PRNewswire/ — In September 2021, a Beijing resident called a city hotline to report there were no bus routes near a newly built school in the Beijing Economic-Technological Development Area.
Two months later, a new bus route was launched.
The Chinese capital, a metropolis housing over 20 million people, has adopted a new approach to city management since 2019. It now works with 49 state-owned public service enterprises and institutions to offer a major hotline service of the city.
A total of 750 lines receive questions and complaints related to public services from local residents 24 hours a day.
"We find the most frequently reported city problems or demands, based on all the hotline calls we receive, and then take action," said Geng Yu, chief of the reform division of "Handling A Complaint Upon Receipt" at the Beijing Municipal Administration of Government Affairs Services. "We put the people at the center no matter whether it is about urban governance or providing services to the people."
The approach city managers take to solve residents' problems reveals a lot about a government's mindset regarding urban management and the way it treats its people.
There's an old saying that's well known in China: "The water that keeps a ship afloat can also overturn it." Chinese President Xi Jinping, also general secretary of the Communist Party of China (CPC) Central Committee, once quoted it to describe the relationship between the people and the Party. In this case, water refers to the people while the boat refers to the Party's leadership.
The saying suggests that only by taking good care of the people's needs can the CPC win their support. That's why the CPC has made it a basic principle to serve the people wholeheartedly.
Xi has urged that "tackling problems that prompt the strongest public reaction and that threaten to erode the very foundation of the Party's governance" must be prioritized.
In the report Xi delivered to the 20th CPC National Congress in 2022, he said "we must protect the people's fundamental interests, improve their well-being, and work tirelessly to ensure that development is for the people and by the people and that its fruits are shared by the people. We must do a better job of seeing that the gains of modernization benefit all our people fairly."
Xi also stressed the significance of a basic principle: "The aspirations of the people to live a better life must always be the focus of our efforts. We must keep on striving with endless energy toward the great goal of national rejuvenation."
https://news.cgtn.com/news/2023-06-03/Why-is-people-centered-development-crucial-to-China–1kkmnFUe74Y/index.html
https://www.youtube.com/watch?v=YcDsr0qk5NM
View original content:https://www.prnewswire.co.uk/news-releases/cgtn-why-is-people-centered-development-crucial-to-china-301841855.html
Menswear Brand Highland Duds Introduces The Stack
Innovative Ecommerce Solution Reimagines UX To Deliver Effortlessly Sophisticated Style
NEW YORK, June 3, 2023 /PRNewswire/ — Direct-to-consumer menswear label, Highland Duds, announces the launch of The Stack: an innovative shopping solution designed to make styling smarter, not harder.
Rooted in a belief that timeless, quality style should be truly effortless, The Stack offers a simple set of wardrobe options edited for your life. Embracing individuality with a series of curated capsules, Highland Duds encourages customers to find a style true to their lifestyle, whether you're jetsetting the globe, seeking to elevate your 9-5 look, or refreshing core classics. The Stack features a core color palette of neutrals with bold standout shades to maximize interchangeability. Delivering a luxury experience at an attainable price point, the pieces provide expert fit crafted from the highest quality fabrics, including Pima Cotton imported from the USA. 
Looking for the perfect Father's Day gift?
Shop online at Highlandduds.com 
use code: DAD30 to get an extra 30% discount.
Expires June 12th, 2023.
(cannot be combined with any other discount)
"My goal with The Stack is to take the guesswork out of looking great. All pieces are designed to be interchangeable and mix-and-match so that effortless, stylish dressing is attainable for all who wear Highland Duds." – Brandon Aldridge, Founder of Highland Duds
Built from over 20 years of design expertise working alongside Betsey Johnson, Brandon Aldridge founded Highland Duds in 2019 on three core principles: detailed design, skilled craftsmanship, and conscious production. Translating the relaxation of effortless style into the reality of ever-changing urban life, each style is crafted with meticulous attention to detail to last far beyond a single season. Hinged on the brand's mission to deliver quality, signature styles at an accessible price point; Highland Duds merges modern style with practicality for iconic staples made to wear in, not out.
Pioneering an ethical future, all Highland Duds styles are small-batch produced in family-owned and operated factories for a slow, eco-conscious production model that prioritizes the wellbeing of workers and the environment. Founder Brandon Aldridge takes a central role in all aspects of the business, singlehandedly managing the entire design process from concept through production. Cultivating the relationship with their community which values diversity, gender-inclusivity, and body positivity; the brand currently offers a size range up to XXL.
Reinventing the industry through an enhanced ecommerce experience that is uniquely suited to each individual, The Stack brings the consumer closer to effortlessly sophisticated style than ever before.
The Stack is available at highlandduds.com with prices ranging from $156 – $233. 
For press inquiries, please contact Allison Fee at ali-fee.com
Follow us on Instagram @highlandduds 
View original content to download multimedia:https://www.prnewswire.com/news-releases/menswear-brand-highland-duds-introduces-the-stack-301841346.html
SOURCE Highland Duds