Averna Expands Global Footprint into Germany with the Acquisition of ProNES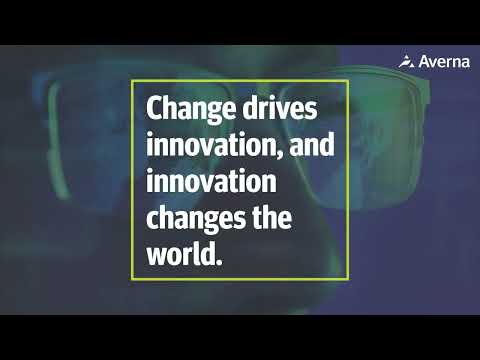 ProNES brings specialized battery test and quality expertise to Averna.
MONTREAL, May 23, 2023 /PRNewswire/ – Averna, the leading global Test & Quality Solutions provider, announced today they have acquired the German company ProNES Automation GmbH. ProNES has been helping manufacturers efficiently produce better products for over 20 years. In this time, they have developed hundreds of customized automated quality solutions as well as their flexible test platform, batterieinspektor. ProNES' current owner and CEO Jochen Weber will join the leadership team and oversee Averna sales and operations in Germany from the Landau office. 
"We are proud to welcome ProNES' customers and employees while providing our customers with additional solutions and a localized presence in Germany." said Francois Rainville, Averna's President and CEO. "Jochen and the entire ProNES team have achieved truly impressive successes in automation and smart manufacturing within the test engineering and battery test markets. We are excited to add their expertise to support the growing number of global battery manufacturers and expand their reach with Averna's capacity."
The global battery manufacturing equipment market is projected to grow to around $31 billion USD by 2030, at an annual growth rate (CAGR) of 31.63% from this year. The demand for lithium-ion batteries is increasing for several reasons, including the increase of electric vehicles and the growing demand for energy storage.
By adding a new office in Landau, Averna is well positioned to provide their range of innovative automated test, vision inspection and precision assembly solutions to their German clients. With an extensive history of medical device, life science and pharma packaging test and validation, this new location is perfectly situated to serve Germany's notable medical technology community.
According to Jochen Weber, "As the CEO/founder of ProNES, my priority has always been to serve our customers and provide them with the best possible experience. Joining forces with Averna will enable us to better serve our customers worldwide and offer them an even broader range of test solutions. I am also convinced that it will bring our employees more opportunities to learn, grow, and advance their careers. I am excited about the future and the opportunities that this partnership will bring."
Averna's main shareholders Walter Capital Partners, Investissement Québec and W Investments Group LP, participated in the negotiation of this acquisition. This investment is consistent with their objective to further the international expansion of high-performing Quebec companies. 
For more information on Averna, please visit their website.
About Averna
As a global Test & Quality Solution integrator, Averna partners with product designers, developers, and OEMs to help them achieve higher product quality, accelerate time to market and protect their brands. Founded in 1999, Averna offers specialized expertise and innovative test, vision inspection, precision assembly and automated solutions that deliver substantial technical, financial and market benefits for clients in the medical devices & life sciences, consumer products, automotive/transport,  industrials,  telecom and other industries. Averna has offices around the world, numerous industry certifications such as ISO 9001:2015, ITAR registration, and is partnered with NI, Eclipse Automation, PI, Keysight Technologies and JOT Automation. www.averna.com
© Copyright 2023 Averna. All rights reserved. Information subject to change without notice. Averna is a trademark of Averna Technologies Inc.
View original content to download multimedia:https://www.prnewswire.com/news-releases/averna-expands-global-footprint-into-germany-with-the-acquisition-of-prones-301830371.html
SOURCE Averna Technologies Inc.
SAJ to Showcase Smart Energy Solutions at Intersolar Europe 2023, Aiming for Smarter and More Profitable Energy Management
GUANGZHOU, China, June 8, 2023 /PRNewswire/ — Smart energy storage solutions provider SAJ is set to participate in the Intersolar Europe 2023 from June 14-16 in Munich, one of the largest annual exhibitions for the solar industry. At booth B2, 330, the company will be exhibiting a range of products and solutions that combine hardware products with IoT and cater to various application scenarios, aiming to help customers achieve more intelligent and profitable energy management.
During the exhibition, SAJ will showcase its latest offerings, including the HS2, an integrated photovoltaic-storage hybrid energy storage solution for homes that can be easily installed and expanded up to 25.0kWh, and the CM1, an high-integration commercial and industrial energy storage solution with a 100kW PCS, 215kWh battery cluster, fire protection, air conditioning and intelligent management unit, which can save 70% of installation and commissioning time and reduce the LCOE(Levelized Cost of Energy)for the clients.
SAJ's smart energy solutions aim to offer efficient management for distributors, cost reduction and increased efficiency for installers, and energy-saving and cost-saving benefits for homeowners. As part of the solutions, SAJ has also developed the SAJ smart energy management platform, which comprises the eSAJ Home for smart home energy management and the eSAJ Service for smart operation and maintenance. The platform could cover all scenarios, including residential, commercial, mobile energy storage, and ground power stations, and serve as a platform to provide pre-sales and after-sales services, such as training and technical support.
This integrated management system is powered by three core AI algorithms: power generation prediction, power consumption prediction, and intelligent scheduling. These advanced algorithms enable SAJ to accurately predict electricity generation and consumption and optimize energy usage to minimize costs. In a case study involving an operating energy storage power station, a one-month comparison revealed that SAJ's smart energy solutions resulted in up to 20.3% savings on electricity costs, and the payback period was reduced to four months.
About SAJ
With 18 years of dedication and professionalism, SAJ has established itself as a pioneer in the renewable energy industry. SAJ is committed to providing reliable products and services in Residential & Commercial Smart Energy Solutions, Portable Power Stations, and Industrial Automation sectors. Its holistic product portfolio accompanies consumers on the full journey of energy storage, consumption, and management. SAJ's products are welcomed in over 80 countries and regions, helping the customers worldwide realize energy self-sufficient and sustainable living.
View original content:https://www.prnewswire.co.uk/news-releases/saj-to-showcase-smart-energy-solutions-at-intersolar-europe-2023-aiming-for-smarter-and-more-profitable-energy-management-301845901.html
Introducing the MUCAR CDE900 PRO:The One-Stop Solution for Comprehensive Vehicle Diagnostics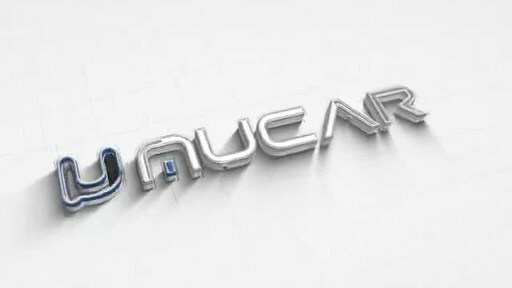 ONTARIO, Calif., June 8, 2023 /PRNewswire/ — As a car owner, there's nothing more frustrating than having the vehicle stall or break down unexpectedly. That's why having a reliable and efficient diagnostic tool is crucial for every car owner. The MUCAR CDE900 PRO is a top-of-the-line diagnostic tool that will help car owners identify and fix any issues with their car quickly and efficiently.
With a 5-inch touch screen and a 1.2m diagnostic cable, the MUCAR CDE900 PRO offers a user-friendly interface that makes car diagnostics a breeze. Powered by Android 6.0 and an MT6580 4-Core Cortex Chip, it boasts lightning-fast processing speeds and can handle even the most complex diagnostic tasks with ease.
It comes with an impressive 2+32G ROM and a 3150mAh battery, it's ability to insert a memory card no larger than 256G to expand the memory. Ensuring that you have enough storage space and power to diagnose multiple cars with ease. It also offers full OBD2 functions, including reading and clearing error codes, and a 4-in-1 data stream that covers ABS, SRS, TCM, and ECM systems (only $39.95 if needed).
One of the most significant advantages of the MUCAR CDE900 PRO is its lifetime free updates. Car owners can unlock full system diagnostics for just USD 99.95. Additionally, they can perform 28 reset functions with lifetime free updates (unlock one reset function for USD 15.95, full Rest functions unlock online payment of just USD 79.95). Also they can unlock 1 Brand Full System Diagnostics + 28 Reset Functions + ECU Coding + Active Test for 59.95USD.
The MUCAR CDE900 PRO also offers a professional diagnosis report, Bluetooth/email share printing, and support for 17 languages, including English, French, German, Italian, Spanish, Portuguese and other languages. It supports all vehicles with OBDII protocol after 1996 and the following communication protocols: ISO 14230-4 (KWP2000), ISO 15765-4 (CAN), ISO 9141-2 (iso), ISO 14229 (uds), and SAEJ 1850 (VPW&PWM).
MUCAR CDE900 PRO is a fantastic investment for car owners, mechanics, and technicians. Its comprehensive diagnostic functions, lifetime free updates, and user-friendly interface make it an indispensable tool for anyone who wants to keep their car in top shape. With its high-end features and affordable price, it's a must-have for anyone who takes their car maintenance seriously. Order it today and experience the convenience and efficiency of the MUCAR CDE900 PRO.
Video – https://mma.prnewswire.com/media/2095365/CDE900_PRO.mp4  
View original content:https://www.prnewswire.co.uk/news-releases/introducing-the-mucar-cde900-prothe-one-stop-solution-for-comprehensive-vehicle-diagnostics-301845018.html
H&M Foundation doubles GCA grant and winners to speed up textile industry transformation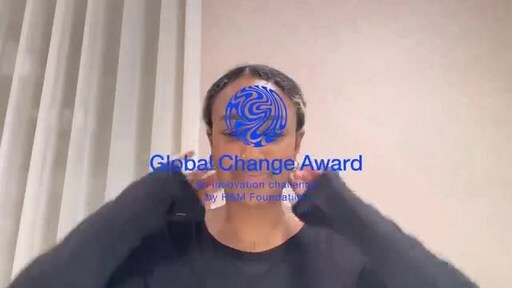 Recyclable and biodegradable polyurethane, food waste polyester, circular dyeing, natural bio-colours, ultra high-performing textiles, seaweed material, AI textile sorting, corn husk and sugarcane fabric, zero waste pattern system, textile-to-textile recycling for polyesters – these are the ten Global Change Award winners 2023, sharing a €2 million grant from the non-profit H&M Foundation.
STOCKHOLM, June 8, 2023 /PRNewswire/ — The Global Change Award is an early-stage innovation challenge seeking bright minds that can transform fashion. Every year, H&M Foundation selects and supports the five most impactful innovations with the ultimate aspiration of a planet positive fashion future. This year, H&M Foundation doubles both grant and winners to speed up the transformation.
"We have an urgent opportunity to support innovations that could transform the entire fashion industry – that's why we're doubling the grant and the number of winners. We're giving these innovators a total of 2 million euros and access to our accelerator program – but we're also giving the industry an opportunity to connect with these brilliant innovators. I'm excited to see the impact these innovators will make on the industry." – Karl-Johan Persson, H&M Foundation board member and chairman of H&M Group.
The Global Change Award 2023 winners are:
Material
Algreen (UK)ALT TEX (Canada)KBCols Sciences (India)Nanoloom (UK)PhycoLabs (Brazil)Rethread Africa (Kenya)
Recycling
DyeRecycle (UK)Refiberd (US)Tereform (US)
Design
SXD (US)
H&M Foundation launched the GCA to provide the tools, connections, and resources necessary for early-stage innovations to move from idea to scale as quickly as possible. The winners receive €200,000 each and embark on the yearlong GCA Impact Accelerator. H&M Foundation together with GCA's core partners Accenture, KTH Royal Institute of Technology and The Mills Fabrica offer tailored coaching and support to accelerate their journey from idea to scale.
"There's a wide range of solutions among this year's winners. If scaled, I believe they could have a real impact on the industry – which needs a holistic transformation if we are to reach a planet positive fashion future. We look forward to working with the winners during the accelerator and help enable their innovations to accelerate and scale." – Christiane Dolva, Strategy Lead H&M Foundation.
Neither the H&M Foundation nor the H&M Group take any shareholder equity or intellectual property rights in the innovations and the winners can collaborate with whomever they want.
More information and visuals, free to use, here: https://hmfoundation.bynder.com/web/4e77ef953cd5943d/gca-2023—press-collection/ 
CONTACT: Jasmina Sofić, Media Relations Responsible, +46 73 465 59 59 
Video – https://mma.prnewswire.com/media/2092833/HM_Foundation.mp4
Photo – https://mma.prnewswire.com/media/2092731/HM_Foundation.jpg
Logo – https://mma.prnewswire.com/media/2030483/4069144/HM_Foundation_Logo.jpg
View original content:https://www.prnewswire.co.uk/news-releases/hm-foundation-doubles-gca-grant-and-winners-to-speed-up-textile-industry-transformation-301842499.html