SAS Hackathon winner predicts and mitigates Jakarta flooding
Pursuing smart city goals, Indonesian local government teams with SAS partner to win again
LAS VEGAS, Sept. 14, 2023 /PRNewswire/ — SAS EXPLORE — AI and real-time Internet of Things (IoT) analytics can help smart cities harness a rising tide of data and transform it into better decisions, safer communities and vibrant economies. With climate change, these smart cities face a literal rising tide: Extreme weather has increased and intensified flooding events that threaten lives, property and commerce.
JaWaRA used SAS Viya to analyze data on rainfall, water levels and river flow to better predict and mitigate flooding.
Jakarta, Indonesia's capital and home to 11 million people, has witnessed this new reality. While the city has a long history of flooding, the last few decades have been especially challenging.
Jakarta sits on wetlands laced by 13 major rivers and borders the Java Sea. More than 40% of its land is below sea level, and groundwater extraction has led to the ground sinking. Combine those conditions with stronger monsoons and higher tides caused by climate change, and the threat is very real.
The Jakarta Provincial Government turned to the annual SAS Hackathon for help. Team JaWaRA (Jakarta Water Resources Analytics) included government data scientists and engineers, along with technology pros from local SAS partner StarCore Analytics.
Using SAS® AI, machine learning and streaming analytics, the team analyzed real-time data on rainfall, water levels and river flow to better predict and mitigate flooding. Its Early Warning System is part of a larger, citywide Flood Control System.
"In cities and regions everywhere, climate change has increased the risk, frequency and severity of flooding. To meet this rising threat, governments like Jakarta's are taking steps to better predict, manage and mitigate flooding," said Amir Toha, Co-Founder of StarCore Analytics. "These efforts save lives, protect property and support business. In Indonesia and elsewhere, AI and IoT analytics are important tools for responding effectively to climate change."
Team JaWaRA: SAS Hackathon overall winner
For their innovative approach to using AI, machine learning and IoT analytics, a panel of judges has named JaWaRA the overall winner of the 2023 SAS Hackathon. Team JaWaRA was selected from among more than 100 teams representing 140 organizations that participated in this year's Hackathon.
The SAS Hackathon brings together hundreds of curious minds for a monthlong, all-digital hack. The competition – produced by SAS, the leader in AI and analytics, and sponsored this year by SAS partner Intel – challenges teams in a host of industries to apply technology to solve real-world business and humanitarian problems.
Working with a SAS mentor, JaWaRA deployed SAS® Viya® – SAS' cloud-native, massively parallel AI and analytics platform – and SAS Analytics for IoT.
"Team JaWaRA and its Early Warning System are a wonderful example of creative people using AI and advanced analytics to address big challenges," said Einar Halvorsen, Global Hackathon Program Lead at SAS. "That's what the SAS Hackathon is all about. Teams transform data into better decisions that improve lives in their organizations, communities and the world at large. Congratulations to Team JaWaRA!"
Second consecutive Hackathon crown
The combination of local Jakarta government agencies and StarCore Analytics has been fruitful. At last year's SAS Hackathon, a team of data scientists from the Special Capital Region of Jakarta and StarCore also won the overall crown.
That team used SAS Viya and its AI and machine learning capabilities to optimize the distribution of COVID-19 relief to more than 64 million micro, small and medium enterprises (MSMEs). These MSMEs employ 97% of Indonesia's workforce and are the engine driving the local and national economy.
With technology, the team ensured that trillions of Indonesian rupiahs were spent wisely, supporting both businesses serving vulnerable areas and those with the highest potential to rebound after the pandemic.
Jakarta, a smart city
The efforts of the Jakarta Provincial Government in the SAS Hackathon are part of a broad smart city effort. Jakarta's leaders leverage technologies like AI and IoT analytics to provide efficient and effective services to citizens; increase Jakarta's resiliency to social, economic and environmental pressures; enhance citizen engagement; and address community needs.
Read the customer story, "Jakarta Smart City uses IoT analytics to better serve residents," to learn more.
Today's announcement was made at SAS Explore, the technology conference from SAS. Keep up with the latest news from SAS by following @SASsoftwareNews on X/Twitter.
About SAS
SAS is a global leader in AI and analytics software, including industry-specific solutions. SAS helps organizations transform data into trusted decisions faster by providing knowledge in the moments that matter. SAS gives you THE POWER TO KNOW®.
SAS and all other SAS Institute Inc. product or service names are registered trademarks or trademarks of SAS Institute Inc. in the USA and other countries. ® indicates USA registration. Other brand and product names are trademarks of their respective companies. Copyright © 2023 SAS Institute Inc. All rights reserved.
Editorial Contact:
Mike Nemecek
SAS
mike.nemecek@sas.com
919-531-5140
sas.com/news
View original content to download multimedia:https://www.prnewswire.com/news-releases/sas-hackathon-winner-predicts-and-mitigates-jakarta-flooding-301928270.html
SOURCE SAS
64% of marketers fear AI will steal their jobs, according to new research: Funnel
STOCKHOLM, Oct. 2, 2023 /PRNewswire/ — The rise of AI is revolutionizing the marketing industry and redrawing the map of how marketers work with data. In its second annual report, Marketing Data State of Play 2024, Funnel takes a deep dive into marketers' views on AI, the outlook for the marketing industry, and how marketers are racing to learn new skills to stay afloat in the sea of AI-driven transformation.
This year's Funnel report shows a lot of uncertainty running through the marketing industry. Nearly 2 in 3 marketers fear AI may replace their jobs in the next five years, and 3 in 4 say AI tools will impact their pay or value. 
Additionally, Funnel's report shows that marketers are spending a lot of time on computational tasks, with about 63 % of marketers stating that they spend time on tasks that can be automated. For example, some respondents spend as much as 25 hours a month compiling reports. 
While AI tools can help marketers automate the cleaning and organizing of data, according to Funnel's findings, certain marketing roles, such as account management, analytics, product marketing, and SEO, demand robust data skills. Data-savvy marketers who can identify anomalies, understand the full context and extract insights to make business-critical decisions will be better equipped to harness the potential of automation and AI. The report shows that marketers are taking charge and racing to learn new skills to keep up with the rapid evolution, with as many as 85% of respondents stating that they are updating their data skillsets due to AI.
"Marketers don't need to fear AI. Instead, they should focus on upskilling and figuring out how to use automation and AI tools to increase productivity. As the data-based AI transformation evolves, solid data skills will remain their greatest weapon. By automating menial and repetitive tasks and focusing on critical thinking, they can unlock their creative potential and keep delivering value in the evolving landscape," comments Per Made, CMO at Funnel.
Get more insights and read the full report here: link.
About the research
In our second-annual study, we examined how marketers are adjusting to an increasingly data-centric industry; for example, their biggest challenges are managing data, leveraging advanced AI tools and improving their skills. 
We hope the insights will spark new ideas for marketers planning their 2024 strategies. 
In total, 713 marketers completed the survey in May and June 2023; they represented a wide range of countries, company sizes, industries, and roles (see demographics attached). Twenty percent of respondents came from Funnel's database, and the rest came from an external panel of marketers. Ravn Research, an independent research firm, conducted the study.
If you have questions about the research or want to learn more, contact Christopher Van Mossevelde at christopher@funnel.io. 
For more information, please contact:
Carl Ronander, VP Brand & Communication
+46 (0) 768 836 266
carl.ronander@funnel.io 
https://funnel.io/
About Funnel
Funnel is the marketing data hub that gives marketers business-ready data that makes sense. This means data that is clean, accurate and always up to date. The company's mission is to help marketers to become more data-driven. Funnel helps more than 2,000 customers grow their business – including digital leaders like Home Depot, Havas Media, Samsung and Adidas.
Funnel makes it easy to report marketing performance. It allows marketers to collect data from all platforms across the customer journey: advertising, analytics and CRM, transform the data with recommended and customizable rules, explore it to find new insights and send it to vizualisation apps or data warehouses. Real-time insights, whenever and wherever marketers need them. Read more at funnel.io.
The following files are available for download:
View original content:https://www.prnewswire.co.uk/news-releases/64-of-marketers-fear-ai-will-steal-their-jobs-according-to-new-research-funnel-301944200.html
IDENTIFLIGHT TO STUDY BIRD SPECIES AT FIRST SOUTH AFRICAN SITE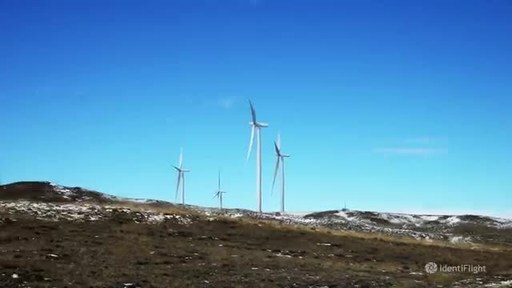 LOUISVILLE, Colo., Oct. 2, 2023 /PRNewswire/ — IdentiFlight is pleased to announce its entry in South Africa. KAP Limited (KAP) has purchased the first IdentiFlight system in South Africa as part of a research plan for their Renewable Energy Strategy, and contracted Proconics to assist with purchase and installation of the IdentiFlight system.
The first IdentiFlight system in South Africa will be installed as a study unit to develop a better understanding of sensitive species, such as the cape vulture, Verreaux's eagle, and black harrier.
"At KAP, we are committed to the long-term sustainability of our environment," stated Gielie Riemers, Group Manager for KAP Energy. "We actively identify ways to reduce our impact and protect natural resources. This IdentiFlight unit will help us better understand the biodiverse environment and allows us to protect the rare bird species found at some of our locations."
The IdentiFlight system blends artificial intelligence with high-precision optical technology to detect and classify avian species with more than 99 percent accuracy and up to one kilometer away. Proprietary software and neural network technologies process the images to determine 3D position, velocity, trajectory, and sensitive species of interest, all within seconds of detection.
Since 2016, IdentiFlight has been used in wind farms across four continents to detect threats to sensitive species. IdentiFlight can curtail specific turbines that pose a risk to these birds of interest. IdentiFlight systems can be deployed for data collection and monitoring purposes at prospective wind farm sites or operating wind farms alike. Multi-year, independent research has confirmed that IdentiFlight reduces avian fatalities in wind farms by over 85 percent.
"IdentiFlight is elated to work with KAP to learn more about South African species," said Don Mills, President and Chief Operations Officer of IdentiFlight. "This study unit will collect millions of data points including bird counts, location, and behavior observations. This metadata will provide KAP with the information they need for effective mitigation and future risk minimization of sensitive avian species on their sites."
Learn more about IdentiFlight by visiting www.IdentiFlight.com or visit booth C5 at the Windaba Conference and Exhibition at the Cape Town International Conference Centre, CTICC2, 3-5 October 2023 in South Africa.
About IdentiFlight
IdentiFlight markets, delivers, and operates machine vision and AI technology for avian species detection and is a product of Boulder Imaging, Inc. In an operating wind farm, IdentiFlight contributes to bird conservation by helping protect species from collisions with rotating wind turbine blades. The system provides informed curtailment to specific turbines to reduce energy loss. For developing wind projects, IdentiFlight helps in permitting sites by accurately quantifying bird activity at prospective sites. The IdentiFlight system has completed multi-year, independent validation and is now being deployed at projects across the U.S. and globally. To learn more about IdentiFlight, please visit www.IdentiFlight.com.
About KAP
KAP Limited is a South African diversified industrial group consisting of industrial, chemical and logistics businesses. The group's diversified industrial segment manufactures timber products; automotive components and accessories; and mattresses and bedding components. The diversified chemical segment produces polymers that are used in the production of a variety of plastic products. The diversified logistics segment provides specialized logistics and passenger transport services.
About Proconics
Proconics is a South African-based engineering company, established in 1995. The company executes agile multi-discipline engineering projects, with a typical lifecycle of 12 to 18 months, to clients with critical infrastructures. These projects consist of modifications done on existing factories, as well as green fields and renewable projects. Proconics project executions range from pure design, up to total EPC (Engineering, Procurement & Construction). Proconics is a 51 percent Black-owned, 30 percent Black female-owned company, and a BBBEE Level 1 contributor.
Video – https://mma.prnewswire.com/media/2235754/IDI_Media_Clips.mp4
Logo – https://mma.prnewswire.com/media/1428317/IdentiFlight_Logo.jpg 
View original content:https://www.prnewswire.co.uk/news-releases/identiflight-to-study-bird-species-at-first-south-african-site-301943906.html
Edelweiss Coffee in Iron Mountain, Michigan Celebrates 19 Years of Growth with Support from Crimson Cup Coffee & Tea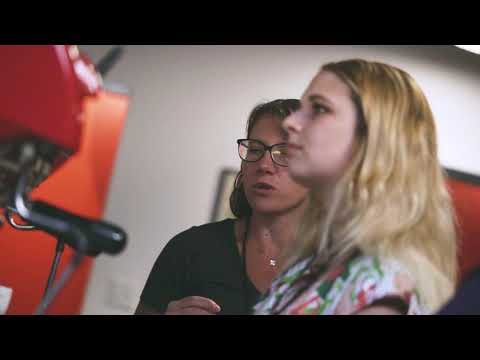 Edelweiss Coffee, an independent coffee shop in Iron Mountain, Michigan, is celebrating 19 years of continuous growth. Owners Jenni and Tom Wender attribute part of their success to support from Crimson Cup Coffee & Tea, an award-winning coffee roaster and coffee business consultant.
COLUMBUS, Ohio, Sept. 30, 2023 /PRNewswire-PRWeb/ — Coffee entrepreneurs Jenni and Tom Wender are celebrating 19 years of success as owners of Edelweiss Coffee in Iron Mountain, Michigan. This independent coffee shop is renowned for its distinct drive-thru-only setup and coffee that always satisfies.
"I would absolutely refer Crimson Cup to anyone opening a coffee shop. The product and training have met or exceeded any expectations I ever had. The support was unexpected and has been extremely helpful to me over the past 19 years. " –
Jenni Wender
, Eidelweiss Coffee,
Iron Mountain, Michigan
"We focus on providing the highest quality products at competitive prices," said Tom Wender. "We're the place where quality meets quick service."
Jenni Wender said the couple has built their success on doing things the right way for the right reasons. "It's a blend of exceptional customer service and serving a top-notch drink. Our customers may pop by for just a moment, but in that time, we strive to give them the best. We're always bustling, always caffeinated, always ready!"
The Wenders opened Edelweiss Coffee at 201 Ridge View in Iron Mountain in August 2004. They attribute the shop's continuing success to its unique operation and support from Crimson Cup Coffee & Tea, an award-winning coffee roaster and coffee business consultant.
"We are thrilled to celebrate Edelweiss Coffee's 19th anniversary and the incredible journey they have had," said Crimson Cup Founder & President Greg Ubert. "It has been an honor to support Jenni, Tom, and their team every step of the way. We are committed to empowering independent coffee shops and sharing our passion for exceptional coffee."
Ubert set up the company's 7 Steps to Success program to teach entrepreneurs with little or no coffee experience how to open a coffee shop.
Based on his book, 7 Steps to Success: A Commonsense Guide to Succeed in Specialty Coffee, the program has helped over 300 entrepreneurs in 30 states start and run independent coffee shops serving their local communities. Many Crimson Cup customers like the Wenders have been thriving for 5, 10, 15 or even 20 years after opening.
7 Steps coffee shop startup consultants assist entrepreneurs in everything from writing a coffee shop business plan to training employees and marketing to attract new customers.
"I would absolutely refer Crimson Cup to anyone opening a coffee shop," Jenni said. "The product and training have met or exceeded any expectations I ever had."
"The support was unexpected and has been extremely helpful to me over the past 19 years. Whether I need help with equipment or how to prepare a beverage, Crimson Cup has already done it and can help me."
"The coffee is the best," she added. "Customers tell us all the time, ours is the best coffee they've had, and significantly better than chain store coffee! If they are visitors, they make sure they get our coffee when they're in town. College students can't wait to get back to Edelweiss. And our regular customers are the most loyal of all."
Tom said he counts on Crimson Cup to provide products that will make the best coffee drinks around at a reasonable cost. "They've made a lot of changes during the last 19 years, but I just stick with their recommendations, and I have never been disappointed," he said.
Thinking about opening your own coffee shop? Tom offered this advice:
"Make the coffee shop your full-time job. Believe in yourself and your business plan."
"Especially in your first year, consistency is king. Put personal flair on the back burner and prioritize a standard approach to preparing drinks. It ensures every cup is as memorable as the last. Imagine running your coffee shop like a franchise – everything is done a certain way every single time!"
Jenni said she thought the independence of being her own boss would be the best part of owning a coffee shop. "But it really has been getting to know so many customers."
The Wenders invite everyone in Dickinson County and the Michigan Upper Peninsula to pick up an exceptional latte, mocha or other beverage at Edelweiss Coffee. The shop at 201 Ridge View in Iron Mountain is open 7 days a week. To learn more, visit the shop's website.
About Crimson Cup Coffee & Tea
Founded in 1991, Crimson Cup is at the forefront of the coffee industry. Its attentive roasting, startup support and global partnerships are consciously designed for the greater good of communities worldwide. Among other significant recognitions, the company has earned 2023 Double Gold awards at the Aurora International Taste Challenge, 2020 and 2017 Good Food Awards, the 2019 Golden Bean Champion for Small Franchise/Chain Roaster and Roast magazine's 2016 Macro Roaster of the Year.
Crimson Cup travels the world searching for the perfect cup – driven by meaningful relationships, honesty and a shared vision for the future. Its Friend2Farmer initiatives foster respect and decency through mutually beneficial collaboration across local and global communities.
Through its 7 Steps to Success coffee shop startup program, the company teaches entrepreneurs to run independent coffee houses in their local communities. By developing a coffee shop business plan, entrepreneurs gain insight into coffee shop startup costs.
Crimson Cup coffee is available through over 300 independent coffee houses, grocers, colleges and universities, restaurants and food service operations across more than 30 states, Guam and Bangladesh. The company also owns five Crimson Cup Coffee Houses and the CRIMSON café and retail store in Easton Town Center. To learn more, visit crimsoncup.com.
Media Contact
Cheryl Claypoole, Crimson Cup Coffee & Tea, 614-361-5023, cheryl@claypoolecc.com, https://www.crimsoncup.com
View original content to download multimedia:https://www.prweb.com/releases/edelweiss-coffee-in-iron-mountain-michigan-celebrates-19-years-of-growth-with-support-from-crimson-cup-coffee–tea-301943537.html
SOURCE Crimson Cup Coffee & Tea