Eastern DataComm Announces Webinar for School District Stakeholders Focused on Robust, Comprehensive Emergency Notification and Response, "Why Apps Are Not Enough"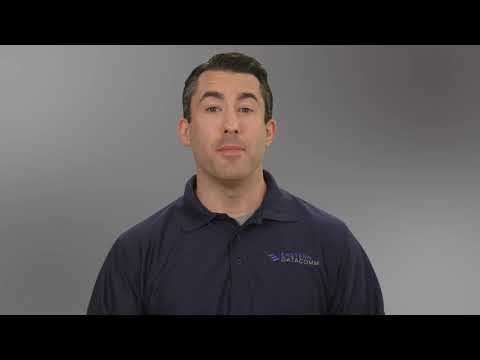 HACKENSACK, N.J., Oct. 26, 2022 /PRNewswire/ — Eastern DataComm is doing its part to foster safer school environments with its latest efforts to inform school and district leaders on a recent emergency notification and response trend that has some serious limitations: Application-based emergency notification solutions. 
"…effective lockdown response goes far beyond just a phone app-based notification system."
As our country grapples with school shootings nationwide, it is becoming a hard-learned, but valuable lesson for many school administrators and law enforcement officials that effective lockdown response goes far beyond just a phone app-based notification system.
In light of this fact, Eastern DataComm shares its insight in a webinar entitled, "Why Apps Are Not Enough". This live, interactive presentation explores the complexities and vulnerabilities that many schools experience when it comes to their emergency response during events that warrant a lockdown like an active shooter event.
Whether those complexities include a building with poor cellphone reception (a common issue in many school buildings), access to applications by visitors or substitutes, limited phone access during classes like labs or physical education, or even guidelines for students and educators that impact their access to cell phones during the school day, the presentation will explore the many intricacies that make application-only solutions ineffective in providing comprehensive emergency notification.
The webinar also highlights how a holistic approach to creating the school safety ecosystem can make all the difference when every second counts. This complimentary educational program offers practical guidance for designing a lockdown and emergency response system that suits the unique needs of the school or district.
From choosing efficiency and effectiveness of response as the priority over so-called "security theater", to identifying the key aspects of an effective, integrated emergency notification and response solution, the webinar highlights where app-only approaches fall short. Participants will learn what it really takes to keep a campus and school community safe.
Mark your calendars for any of the 3 dates/times listed below to participate in this can't-miss educational opportunity – free of charge.
Tuesday, November 15th at 12 pm ESTWednesday, November 16th at 1 pm ESTThursday, November 17th at 2 pm EST
To learn more and reserve your place, visit the webinar registration page.
In addition to Eastern DataComm's webinar, their team of safety and communications advisors have released a helpful handout and accompanying blog that serve as helpful supporting documents on the topic. We encourage educators, administrators, and families to leverage these assets to gain a greater understanding of what it truly takes to keep schools and districts safe and prevent future tragedies from occurring.
To learn more, visit https://easterndatacomm.com.
About Eastern DataComm
Based in Hackensack, New Jersey, Eastern DataComm is a full-service safety and communications firm that specializes in emergency notification systems, VoIP solutions, video surveillance, wireless networking, network security, and structured wiring. Eastern DataComm is committed to supporting the nurturing environment of every school across the nation with practical, cost-effective technology solutions to improve safety and communications strategies. With over 30 years of providing technology solutions to hundreds of school districts throughout the metropolitan tri-state area, Eastern DataComm has received numerous accolades in industry. The most recent honor awarded to the team, Education Partner of the Year, came from Mitel, telecommunications leader, for their accomplishments that keep schools connected and protected. From individual school buildings, to large, multi-site campuses, Eastern DataComm offers its proprietary Lockdown and Emergency Notification System and continuous monitoring service, LENS + OPTICS, as a holistic, customizable, and integrated solution for emergency response and notification. The team is committed to sharing valuable information, educational resources, and guidance on best practices riding under the mantra: When it comes to school safety, we're all in this together.
Media contact:
Gina Kleinhans
+18889024091 ext 132
gkleinhans@easterndatacomm.com
View original content to download multimedia:https://www.prnewswire.com/news-releases/eastern-datacomm-announces-webinar-for-school-district-stakeholders-focused-on-robust-comprehensive-emergency-notification-and-response-why-apps-are-not-enough-301657871.html
SOURCE Eastern DataComm
Cheetah Mobile Announces Appointment of New Auditor
BEIJING, Dec. 5, 2022 /PRNewswire/ — Cheetah Mobile Inc. (NYSE: CMCM) ("Cheetah Mobile" or the "Company"), a leading internet company, today announced the appointment of Marcum Asia CPAs LLP ("Marcum Asia") as its independent registered public accounting firm, effective December 2, 2022. On the same date, the Company dismissed Ernst & Young Hua Ming LLP ("EY"). The change of the Company's independent auditor was made after a careful and thorough evaluation process and has been approved by Cheetah Mobile's board of directors and the audit committee (the "Audit Committee").
EY's audit reports on the Company's consolidated financial statements as of and for the years ended December 31, 2021 and 2020 did not contain any adverse opinion or disclaimer of opinion, nor were they qualified or modified as to uncertainty, audit scope, or accounting principles.
During the audit for fiscal years ended December 31, 2021 and 2020 and the subsequent interim period through December 2, 2022, there were no (i) disagreements, as defined in Item 16F(a)(1)(iv) of Form 20-F and the related instructions, between the Company and EY on any matter of accounting principles or practices, financial statement disclosure, or auditing scope or procedure, which disagreements, if not resolved to the satisfaction of EY, would have caused EY to make reference to the subject matter of the disagreements in connection with its reports on the consolidated financial statements, or (ii) reportable events as defined in Item 16F(a)(1)(v) of Form 20-F other than:
a. the material weakness reported in our 2021 annual report on Form 20-F filed with the U.S. Securities and Exchange of Commission (the "SEC") on July 26, 2022, specifically, the material weakness identified as of December 31, 2021 was in the Company's controls over the projected financial information used in the impairment assessment of an equity investment.
b. the material weakness reported in our 2020 annual report on Form 20-F filed with the SEC on May 14, 2021, specifically, the material weakness identified as of December 31, 2020 was that the Company did not have a sufficient complement of resources in the tax department to perform the management review controls over income taxes.
The Audit Committee discussed the reportable events mentioned above with EY. EY is authorized to fully respond to the inquiries of Marcum Asia on the reportable events.
During the Company's two most recent fiscal years ended December 31, 2021 and 2020 and any subsequent interim period prior to the engagement of Marcum Asia on December 2, 2022, neither the Company nor anyone on its behalf has consulted with Marcum Asia on either (a) the application of accounting principles to a specified transaction, either completed or proposed, or the type of audit opinion that might be rendered on the Company's consolidated financial statements, and neither a written report nor oral advice was provided to the Company by Marcum Asia that Marcum Asia concluded was an important factor considered by the Company in reaching a decision as to any accounting, auditing or financial reporting issue, or (b) any matter that was the subject of a disagreement, as that term is defined in Item 16F(a)(1)(iv) of Form 20-F (and the related instructions thereto) or a reportable event as set forth in Item 16F(a)(1)(v) of Form 20-F.
The Company is working closely with Marcum Asia and EY to ensure a seamless transition.
About Cheetah Mobile Inc.
Cheetah Mobile is a leading internet company. It has attracted hundreds of millions of monthly active users through an array of internet products such as Clean Master, Security Master and several casual games. The Company provides advertising services to advertisers worldwide as well as value-added services including the sale of premium membership and in-app virtual items to its users. Cheetah Mobile is also committed to leveraging its cutting-edge artificial intelligence technologies to power its products and make the world smarter. It has been listed on the New York Stock Exchange since May 2014.
Safe Harbor Statement
This announcement contains forward-looking statements. These statements are made under the "safe harbor" provisions of the U.S. Private Securities Litigation Reform Act of 1995. These forward-looking statements can be identified by terminology such as "will," "expects," "anticipates," "future," "intends," "plans," "believes," "estimates" and similar statements. Statements that are not historical facts, including statements about Cheetah's beliefs and expectations, are forward-looking statements. Forward-looking statements involve inherent risks and uncertainties. A number of factors could cause actual results to differ materially from those contained in any forward-looking statement. All information provided in this press release is as of the date of this press release, and Cheetah does not undertake any obligation to update any forward-looking statement, except as required under applicable law.
Investor Relations Contact
Cheetah Mobile Inc.
Tel: +86 10 6292 7779
Email: ir@cmcm.com
View original content:https://www.prnewswire.com/news-releases/cheetah-mobile-announces-appointment-of-new-auditor-301694306.html
SOURCE Cheetah Mobile
Sunbird Messaging Announces Beta App, Brings iMessage and Unified Messaging to Android Users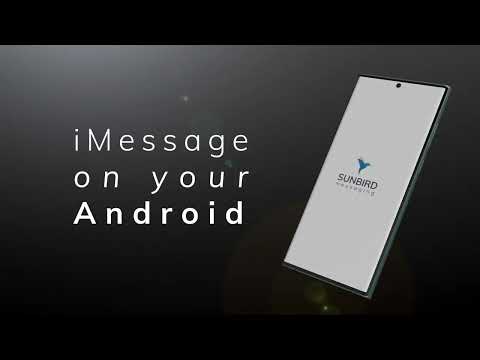 Sunbird is a new messaging app that gives Android users a fully featured iMessage and the ability to unify the world's most popular messaging apps in one app inbox.
NEW YORK, Dec. 2, 2022 /PRNewswire/ — Sunbird Messaging app has launched its closed beta community. The app is the first and only fully featured "iMessage for Android" app that only requires your Android phone. (No personal server, Apple device, or desktop software is required.)
We've solved 14 years of communications challenges associated with Android messaging…By inventing a new technology…
With Sunbird, there are no more green bubbles. Users get security (encryption), internet messaging, full-quality media, iMessage group chats, reactions/tap backs, live-typing, and read receipts, with plans to add new features regularly.
Android users can join the "early bird" list to be the first to receive an invitation to access the Sunbird beta user group. Sunbird will roll out invitations in phases to join the closed beta user group beginning in late 2022.
Sunbird offers an authentic unified messaging experience. The beta launch will include the ability to communicate securely with iMessage, SMS/MMS, WhatsApp, and Facebook Messenger—with more message app types added over the coming months.
"We've solved 14 years of communications challenges associated with Android messaging," states Danny Mizrahi, CEO, and Founder of Sunbird Messaging. "By inventing new technology that gives Android users iMessage on Android, one can enjoy the most popular functions and features uniting the top messaging apps that people use every day. One inbox for all your messages." Mizrahi adds.
The Sunbird messaging servers never store user or personal data, ensuring a safe, secure, and private messaging experience. All message types, except for traditional SMS, are end-to-end encrypted at all times. Two-factor authentication is fully supported.
Android users can join the early bird invitation list at sunbirdapp.com. The product development roadmap is also shared there, including timelines of future releases and updates to the app: Telegram, RCS, Instagram Direct Messaging, Slack, Signal, Discord, and many more.
"Another benefit to the Sunbird app is it helps to solve bullying issues that have historically come from the green and blue chat bubbles," says Mizrahi. "A January 2022 WSJ article headline included …Teens Dread the Green Text Bubble. With the Sunbird app, we want to help end this issue among teens and adults," Mizrahi adds.
About Sunbird Messaging
Founded in 2022, Sunbird Messaging is the first and only iMessage Android & web app that allows users to unify the world's most popular messaging apps into one app inbox, including iMessage, SMS/MMS, Facebook Messenger, and WhatsApp. (No desktop software/server is required, only an Android phone. ) More message app types, such as Telegram, Signal, RCS, Instagram Messenger, Slack, Line, and Discord, will be included in future updates. Sunbird Messaging servers never store user messages, ensuring safety, security, and privacy. Join the waitlist at Sunbirdapp.com. Follow @Sunbirdapp on Instagram, Twitter, YouTube, and LinkedIn, and @SunbirdMessaging on Facebook.
View original content to download multimedia:https://www.prnewswire.com/news-releases/sunbird-messaging-announces-beta-app-brings-imessage-and-unified-messaging-to-android-users-301692642.html
SOURCE Sunbird Messaging App
New Driver Training Developed at Cincinnati Children's Keeps Teens with ADHD Safer Behind the Wheel
Integrated Desktop and Simulator Training Reduced Crash Risk by 40%
CINCINNATI, Dec. 1, 2022 /PRNewswire/ — Roadways can be a dangerous place for teen drivers, even more so for those diagnosed with attention-deficit/hyperactivity disorder (ADHD). This is because those with ADHD may have difficulty sustaining visual attention to the roadway, especially when distracted.
"This training improves attention, reduces crash risk, and has the potential to save lives." —
Jeff Epstein
, PhD
Now, an ADHD driver's training program developed at Cincinnati Children's reports success at reducing the frequency of long, distracted glances away from the road that often occur among youth with ADHD. Details were published December 1, 2022, in The New England Journal of Medicine.
"This training improves teen drivers' attention to the roadway, reduces crash risk and has the potential to save lives," says the study's principal investigator Jeff Epstein, PhD, a pediatric psychologist with the Division of Behavioral Medicine & Clinical Psychology at Cincinnati Children's.
Trainees Had Fewer Crashes/Near-Crashes
The study details outcomes of the FOCAL+ training program, which expands upon a desktop-based software platform called FOcused Concentration and Attention Learning (FOCAL). This study enrolled 152 teen drivers with ADHD, aged 16-19, and split them into two groups. The 76 teens assigned to FOCAL+ participated in multiple training sessions that involved wearing special eye-tracking monitors that detect "long" glances (2 seconds or more) away from the roadway during simulated driving.
When long glances away from the road occurred while drivers were performing secondary tasks in the simulator (i.e., searching for a visual symbol on the driving console), an alarm sounded. The 76 teen drivers assigned to the control group learned about driver safety and then, like the FOCAL+ drivers, participated in multiple training sessions while wearing an eye tracker which required them to perform the same secondary task as the FOCAL+ group. However, control drivers did not get alerts when they glanced away from the road for too long.
One month after training, teens in the control group had 28.05 long glances during driving simulation per drive compared to just 16.52 long glances for the FOCAL+ group—a 41% difference. Six months later, both groups slightly improved at avoiding long glances, but those who received the FOCAL+ training maintained a 42% edge. The study also reports that non-trained drivers were more variable than trained ones in their lane position–a driving indicator related to crash risk.
To measure the impact of the training on real-world driving, drivers in both groups had an eye-tracking camera attached to the windshield in their vehicles for a year. Teens who received FOCAL+ training had fewer long-glances and crashes and near crashes than the control group. In fact, there were 40% fewer crashes and near crashes among the FOCAL+ trained group (3.4%) than the control group (5.6%). None of the crashes involved fatalities.
These findings suggest teens with ADHD were able to generalize trained skills to real-life settings, Epstein says. 
Next Steps
As a result of the success of the study, Cincinnati Children's is now offering this training to teens with ADHD. The five-session program will cost $250. Those interested in participating can call 513-636-8107 or visit the website to see if they or their teen qualify.
"Our ultimate goal is to make this training available to all teen drivers with ADHD," said Epstein. "The hope is to reduce teen driving injuries and fatalities and to provide parents with added comfort about their teen driver's safety."
Epstein notes that the sample of drivers in this study was limited to one geographic region and results may not be the same for drivers in other regions. But the results justify pursuing the programs further. The team plans to apply for grants to further investigate program efficacy. 
The program founders also are studying ways to expand the program to other ADHD care providers, and perhaps other driving instruction providers. 
The challenges ahead include scaling up the program and finding supporting sponsors. 
Video, sound and photos are available at link below. Please courtesy Cincinnati Children's Hospital
https://spaces.hightail.com/space/EWZGcXantm
View original content to download multimedia:https://www.prnewswire.com/news-releases/new-driver-training-developed-at-cincinnati-childrens-keeps-teens-with-adhd-safer-behind-the-wheel-301691856.html
SOURCE Cincinnati Children's Hospital Medical Center