CCTV+: Between mountains and rivers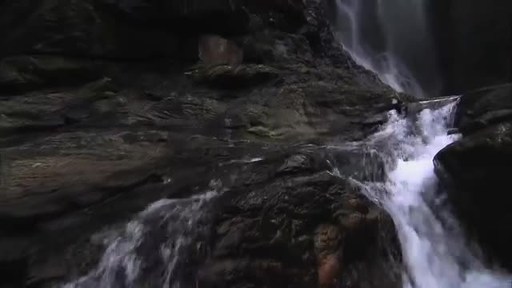 BEIJING, Nov. 8, 2022 /PRNewswire/ — Lushan Mountain is perhaps the most favored one by the Chinese literati. In history, more than 3000 famous men of letters climbed Lushan, leaving tens of thousands of poems. Each of those works adds a different charm to this mountain. For different people, Lushan seems also different.
In 726 A.D., poet Li Bai, then 26 years old, climbed Lushan for the first time. In his eyes, Lushan was majestic, beautiful and romantic. In 750 A.D., 24 years later, Li Bai climbed Lushan once again. He wrote in one of his most well-known poems that "Forty-nine years have passed and never come back again. Wild feelings turn natural and unrestrained, despite dramatic changes in the world." At this moment, the misty sea of clouds and forests in Lushan made him unafraid of old age and unchained from the secular world. In 760 A.D., Li Bai visited Lushan for the fifth and also the last time. Lushan is a safe harbor, a healing spot, and a place of belonging. No matter in winter or summer, no matter how far or near, you can always find your own spiritual home in Lushan.
In Jiangxi captivating mountains and waters like Lushan are numerous,such as the towering Wugong Mountain, the steep Sanqing Mountain, and the Lingshan Mountain showing thousands of styles. More than 3,000 streams and five main rivers flow together into Poyang Lake, making Jiangxi a home of life where fishes dive, birds fly, and fishermen sing. The sea of clouds and morning glow, rainbows and green hills, and spring and stone forests have been on this land along with human spirits for thousands of years through the circle of life.
Video – https://mma.prnewswire.com/media/1941006/Between_mountains_and_rivers.mp4 
View original content:https://www.prnewswire.co.uk/news-releases/cctv-between-mountains-and-rivers-301671044.html
Denmark Buy Now Pay Later Markets Report 2022: A $15.47 Billion Market by 2028 – 75+ KPIs on End-Use Sectors, Operational KPIs, Market Share, Retail Product Dynamics, and Consumer Demographics

DUBLIN, Dec. 7, 2022 /PRNewswire/ — The "Denmark Buy Now Pay Later Business and Investment Opportunities Databook – 75+ KPIs on Buy Now Pay Later Trends by End-Use Sectors, Operational KPIs, Market Share, Retail Product Dynamics, and Consumer Demographics – Q3 2022 Update" report has been added to ResearchAndMarkets.com's offering.
BNPL payments in the country are expected to grow by 27.1% on an annual basis to reach US$6,294.1 million in 2022.
The BNPL payment industry in Denmark has recorded strong growth over the last four quarters, supported by increased ecommerce penetration along with the impact of economic slowdown due to disruption caused by Covid-19 outbreak.
Medium to long term growth story of BNPL industry in Denmark remains strong. BNPL payment adoption is expected to grow steadily over the forecast period, recording a CAGR of 16.2% during 2022-2028.
The BNPL Gross Merchandise Value in the country will increase from US$4,953.4 million in 2021 to reach US$15,474.3 million by 2028.
Reasons to buy
In-depth Understanding of Buy Now Pay Later Market Dynamics: Understand market opportunities and key trends along with forecast (2019-2028). Understand market dynamics through essential KPIs such as Gross Merchandise Value, Volume, and Average Value Per Transaction.Insights into Opportunity by end-use sectors – Get market dynamics by end-use sectors to assess emerging opportunity across various end-use sectors.Develop Market Specific Strategies: Identify growth segments and target specific opportunities to formulate BNPL strategy; assess market specific key trends, drivers, and risks in the BNPL industry.Get Insights into Consumer Attitude and Behaviour: Drawing from proprietary survey results, this report identifies and interprets key Buy Now Pay Later KPIs, including spend by age, gender, and income level.Market Share by Key Players
Scope
Denmark BNPL Market Size and Spending Pattern
Gross Merchandise Value Trend AnalysisAverage Value Per Transaction Trend AnalysisTransaction Volume Trend Analysis
Denmark Buy Now Pay Later Operational KPIs
Buy Now Pay Later Revenues, 2019 – 2028Buy Now Pay Later Share by Revenue SegmentsBuy Now Pay Later Merchant Commission, 2019 – 2028Buy Now Pay Later Missed Payment Fee Revenue, 2019 – 2028Buy Now Pay Later Pay Now & Other Income, 2019 – 2028Buy Now Pay Later Accounts, 2019 – 2028Buy Now Pay Later Bad Debt, 2019 – 2028
Denmark Buy Now Pay Later Market Share Analysis by Key Players (Klarna, Viabill, Afterpay, Cashper)
Denmark Buy Now Pay Later Spend Analysis by Channel: Market Size and Forecast
Online ChannelPOS Channel
Denmark Buy Now Pay Later in Retail Shopping: Market Size and Forecast
Gross Merchandise Value Trend AnalysisAverage Value Per Transaction Trend AnalysisTransaction Volume Trend Analysis
Denmark Buy Now Pay Later in Home Improvement: Market Size and Forecast
Gross Merchandise Value Trend AnalysisAverage Value Per Transaction Trend AnalysisTransaction Volume Trend Analysis
Denmark Buy Now Pay Later in Leisure & Entertainment: Market Size and Forecast
Gross Merchandise Value Trend AnalysisAverage Value Per Transaction Trend AnalysisTransaction Volume Trend Analysis
Denmark Buy Now Pay Later in Healthcare and Wellness: Market Size and Forecast
Gross Merchandise Value Trend AnalysisAverage Value Per Transaction Trend AnalysisTransaction Volume Trend Analysis
Denmark Buy Now Pay Later in Other: Market Size and Forecast
Gross Merchandise Value Trend AnalysisAverage Value Per Transaction Trend AnalysisTransaction Volume Trend Analysis
Denmark Buy Now Pay Later Analysis by Consumer Attitude and Behaviour
Buy Now Pay Later Sales Uplift by Product CategoryBuy Now Pay Later Spend Share by Age GroupBuy Now Pay Later Gross Merchandise Share by IncomeBuy Now Pay Later Gross Merchandise Value Share by GenderBuy Now Pay Later Adoption Rationale Gross Merchandise Value Analysis
For more information about this report visit https://www.researchandmarkets.com/r/egue35
Media Contact:
Research and Markets
Laura Wood, Senior Manager
press@researchandmarkets.com
 
For E.S.T Office Hours Call +1-917-300-0470
For U.S./CAN Toll Free Call +1-800-526-8630
For GMT Office Hours Call +353-1-416-8900
 
U.S. Fax: 646-607-1907
Fax (outside U.S.): +353-1-481-1716
Logo: https://mma.prnewswire.com/media/539438/Research_and_Markets_Logo.jpg
View original content:https://www.prnewswire.com/news-releases/denmark-buy-now-pay-later-markets-report-2022-a-15-47-billion-market-by-2028—75-kpis-on-end-use-sectors-operational-kpis-market-share-retail-product-dynamics-and-consumer-demographics-301697155.html
SOURCE Research and Markets
Jackery At Ten: A Decade of Solar Generator Innovation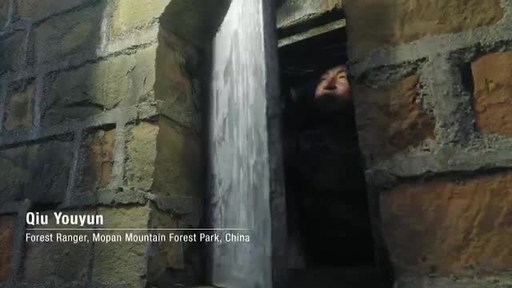 FREMONT, Calif., Dec. 7, 2022 /PRNewswire/ — Celebrating its 10th anniversary, Jackery, a pioneer and global leader of innovative portable power and green outdoor energy solutions, shares a look back at how its innovative and reliable solutions change the way people access green electricity and how clean energy has been seamlessly integrated into every facet of users' lives, from outdoor recreation, education, healthcare, and disaster rescue.
"Over the past decade, Jackery has built a wide range of flagship line-ups and sold millions of units worldwide, accompanying users across the globe to explore the world. We are extremely proud of our achievements which are the result of the dedication and hardworking of our teams as well as the support of our global customers, who have also inspired and motivated us with their unique stories. We are fortunate to have them on our side as we power up a future of green living," said Head of Brand Department.
Power up the Nature
Designed for flexibility, portability, and sustainability, Jackery's products are created for green off-the-grid living. For years, Jackery equips its products with the latest innovations and state-of-the-art features to cover the needs of van-lifers and outdoor enthusiasts, coupled with a weather-proof design, fast-charging, and large capacity to keep them connected and plugged in while on the go.
Extending the brand's mission to empower global actions to protect the environment and reduce carbon emissions, Jackery participated in a campaign in 2021 through which the company provided solar generators for forest rangers to facilitate their effort to safeguard the natural environment while bringing public attention to those frontline workers who dedicate their lives to guarantee the integrity of eco-system. This year, Jackery has also teamed up with National Forest Foundation, vowing to plant 10,000 trees in the flight against climate change.
Power Up the Dream
The exploratory spirit is deeply rooted in Jackery's brand DNA, and with which, the company pioneers green solutions and bring them to the people in need, allowing users to enjoy the benefits of renewable energy. Last year, Jackery partnered with the van-lifer family @Amunches to embark upon a journey into a sweeping desert in Colombia's La Guajira peninsula and came to a school of an impoverished community where access to electricity is a luxury.
Using Jackery's solar generator to power up a project, the Amunches family shared with the local students about their adventures across the Americas in the hope of fostering their dreams. The children's eyes lit up in awe and excitement, with huge smiles appear on their faces the moment the projector was switched on. They listened with curiosity and rapt attention and stared at the colorful screen that transported them to different worlds filled with wonders and possibilities, as well as inspirations to bring changes to their homeland.
Power Up the Hope
A former gymnast who was the winner of the All-Japan Rhythmic Gymnastics Championships, Mr. Eiji Setoda started to perform acrobatics to help heal the national wound caused by the 2011 Tōhoku earthquake. After the COVID-19 pandemic plunged Japan into another period of uncertainty that depressed the entire country, he started a tour across the country as a street performer, taking Jackery's solar generator with him to power his performance as he tried to bring hope to a wider population in this difficult time.
Inspired by Mr. Setoda, Jackery Japan has launched a series of initiatives and joined hands with local partners to strengthen Japan's emergency response mechanism. In 2020, the company donated 10 solar generators to bolster local disaster prevention measures through the "JackeryCare" initiative. The following year saw Jackery tie up with JVC Kenwood to develop solar generator products that address the challenges in disaster rescue missions. In 2022, Jackery joined the Social Emergency Management Alliance (SEMA), pledging to provide portable power solutions in case of unexpected disasters.
"This 10-year journey brings us to a new starting point from which we will continue to spearhead green technology to bring more innovative products to our global customers. We will stay true to our goal of making renewable energy accessible for all, facilitating the global clean energy transition by reducing people's reliance on fossil fuels," said Head of Manufacture Department of Jackery.
About Jackery
Jackery, the world's leading innovative portable power and green outdoor energy solution provider founded in California in 2012, is a global top-selling solar generator brand recognized by over 150 authorized media and organizations worldwide. Since 2018, Jackery has sold more than 2 million units globally and a footprint spanning from the US to Europe, Japan and China.
As the pioneer of the Solar Generator concept and products, Jackery offers a range of portable, versatile green generators that meet all outdoor needs, from charging a cellphone or laptop to powering large devices like electric cooking equipment, heaters, and lights. Its products have been consistently selected as Best Sellers on Amazon and have been included in Amazon's Choice lists since 2020.
To date, Jackery has also received 25 prestigious international design awards, including the Red Dot Design Award, the iF Design Award, the A' Design Award and Competition, and the CES Innovation Award.
CONTACT: marketing@jackery.com
View original content to download multimedia:https://www.prnewswire.com/news-releases/jackery-at-ten-a-decade-of-solar-generator-innovation-301697066.html
SOURCE Jackery Inc.
Mural Unveils Bold New Brand Transformation and Product Experience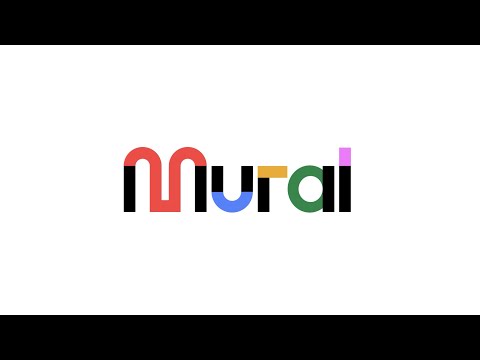 The company aims to change how teams work together through a new brand identity, an enhanced product user interface, and the introduction of a collaboration skills development offering
SAN FRANCISCO, Dec. 6, 2022 /PRNewswire/ — Today Mural, the leading collaborative intelligence company, unveiled a provocative new brand identity, a bold new user interface (UI) for its digital whiteboard product, and a new collaboration skills development offering — the first of its kind in the market. Laying the groundwork for future product enhancements in 2023, these launches advance Mural's mission to support how teams collaborate from anywhere in order to do their best work together.
Mural Unveils Bold New Brand Transformation and Product Experience
According to Microsoft's most recent Work Trend Index Special Report, 85 percent of leaders at hybrid companies lack confidence in the productivity of their employees while roughly 3 out of 4 hybrid employees say they "need a better reason to [go into the office] than company expectations." These conflicting stances are byproducts of the persistent debate regarding where work happens.
With the announcement of the brand promise — "Intentional practices. Extraordinary work." — Mural seeks to reconcile leaders to employees by changing how people collaborate so that remarkable work happens by design and not by accident. Mural is the only company with a systematic approach for improving teamwork that combines specialized collaboration training with powerful collaboration spaces made to inspire teams to connect and innovate from anywhere.
"For more than a decade, tens of thousands of teams at global enterprise companies like IBM, Microsoft, and SAP have taught us that skillfully applying purpose and intention to how people collaborate leads to extraordinary, innovative work," said Mariano Battan, co-founder and CEO of Mural. "Every team can do extraordinary work. They just need to know how."
New brand identity elevates "intentional practices"
The new Mural brand is vibrant and welcoming, positioning teamwork as being most effective when leaders take care to plan and anticipate, first inviting and then guiding participation.
Through new typography, colors, and illustrations, the Mural brand entices engagement, prompting teams to strike a balance between structure and play as they advance ideas to impact. This balance and direction is symbolically represented by Mural's new wordmark.
"When teams are connected to each other and to a common purpose, that's when their best work happens," said Kit Unger, Mural's senior vice president of design. "It all comes together with our new brand, which reflects our core values in a distinctive, recognizable way. Our new system of expression is the foundation for our marketing, branding, and communications."
Elements of Mural's brand evolution include:
A transformed identity: As a prominent representation of the company, people, and brand, the Mural wordmark is rooted in the concept of "structure and play." Built on a foundation of black bars, the wordmark gives plenty of room for imagination, exploration, and motion.New color palette: Ideas are colorful and diverse, and so is the Mural brand. The core colors are deliberately optimistic and energetic while still warm and welcoming. The new palette also reflects several changes to hue, saturation, and brightness to increase color contrast for a more accessible set of default colors.
Mural partnered with the transformation and design consultancy, COLLINS, who have done celebrated work with next-generation brands like Spotify, Dropbox, and Twitch.
New product user interface
Mural invites teams worldwide to change how they work together through collaboration spaces that are playful and simple to use and can be used regardless of where or when work happens.
The new product user interface includes improved visual thinking tools and features. Highlights of the new interface include:
New user interface and dashboard refresh: The new UI is modern looking, fresh, and playful with rounded corners, new icons, colors, animated moments, drop shadows, top left text alignment on sticky notes, and more. This makes working in Mural easier and faster through a series of enhancements to core functionality, navigation, and search. Facilitation Superpowers® features, including timer, voting, private mode, and laser pointer, are clearly and prominently grouped. Core product capabilities are more discoverable and easily understood for all experience levels, resulting in a more vibrant, engaging experience.Accessibility enhancements: Text, icons, form components, and other interface elements have gone to darker grays or black-on-white backgrounds, which is more inclusive to a larger audience. Combined with more whitespace and larger default sizes, this hierarchy ensures Mural's interface is clearly legible and meets WCAG AA color contrast requirements. In fact, Mural's accessibility team worked in partnership with the Canadian Broadcasting Corporation to improve keyboard and screen reader support within the canvas for the visually impaired.
Kit and the product design team go into more detail on the purposeful approach to Mural's rebrand and product improvements in this blog post.
Today's brand and product changes set the stage for further enhancements in the coming months.
New collaboration skills development offering
In March, Mural acquired LUMA Institute, the recognized global leader in equipping people to be collaborative problem solvers through its acclaimed learning experiences and certification programs. Building on years of partnership between the two companies, the combination of Mural and LUMA now means that it's easier than ever for global enterprises to enable employees to creatively innovate and solve problems together.
Mural has now launched its LUMA Elevate offering, exclusively available for Mural members. The new package is a combination of customizable in-person and on-demand learning experiences focused on improving teamwork, collaboration, and problem-solving — the skills fundamental to succeeding in the modern hybrid work environment. Mural members can design the curriculum and learning paths to meet their unique needs and goals.
Mural's new user interface is available at www.mural.co, and brand assets are available at www.mural.co/brand-assets. There will be a generous phased rollout in the platform between December 2022 and March 2023 where members can opt-in to the new UI. Members will be given control to switch between the classic UI and the new UI to ensure that everyone can transition at their leisure. Visit Mural's product updates for all official releases and updates.
About Mural
Mural is a collaborative intelligence company. We connect teams to unlock their potential, increasing the innovation capacity of the enterprise. Mural creates a culture of effective collaboration — where everyone is connected, contributing, and empowered to deliver business-driving outcomes. We power effective collaboration, innovation, alignment, and team building at 95 percent of the Fortune 100 including SAP and Microsoft, as well as universities, schools, and nonprofits.
Try Mural for free www.mural.co.
Mural is a registered trademark of Tactivos, Inc.
LUMA System provided by LUMA Institute, LLC, a wholly owned subsidiary of Tactivos, Inc.
View original content to download multimedia:https://www.prnewswire.com/news-releases/mural-unveils-bold-new-brand-transformation-and-product-experience-301696037.html
SOURCE MURAL