Investors Should 'Buy' the Right Property Manager First to Capitalise on Dubai's Booming Real Estate Sector Says Manage My Property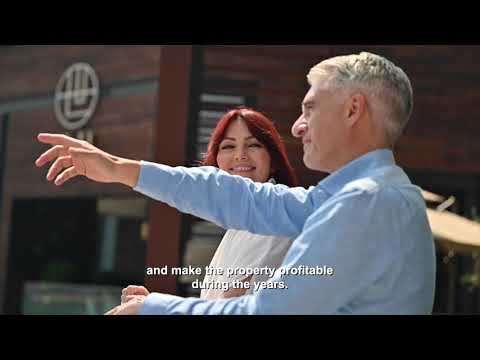 With over AED528 billion in transactions in 2022, Dubai's real estate sector is vibrant, but has unfortunately drawn the attention of opportunity seekers with little or no experience in the local market
DUBAI, UAE, March 22, 2023 /PRNewswire/ — Manage My Property (MMP) is urging regional and international investors and landlords to work with proven property management firms to secure hassle-free property ownership and management experiences and realise maximum return on investment (ROI). The advisory comes on the back of a boom in Dubai's real estate sector; annual real estate transactions in the emirate crossed half a trillion dirhams for the first time in 2022, a significant 76.5% increase over 2021 [1].
This incredible milestone demonstrates the robustness of Dubai's real estate sector post pandemic but has also given rise to hundreds of opportunity seekers setting up property management firms in the market in the last 12 months alone. These firms lack experience and knowledge of Dubai's property sector and the laws that govern it, which could ultimately spell disaster or create unnecessary challenges for investors and landlords.
Marcello Arcangeli, CEO of Manage My Property says, "With any transaction, it's critical to 'buy' the people involved first to avoid problems later. In this case, investors eager to capitalise on Dubai's vibrant real estate sector should seek out property management firms with a proven track record of success, so their property ownership and management experiences are hassle-free, and they enjoy maximum ROI right from the off. Investors must remember to do their due diligence on the firm they wish to work with, and make sure it has the capabilities and structure to ensure all their needs are met."
"With over 16 years of wealth management experience in delivering convenient and profitable ownership experiences to landlords, an impressive track record of 98% average occupancy and zero insolvency cases to its name, MMP is at the forefront of Dubai real estate management. We are proud to have our ongoing success recognised by review website Dubaiisbest.com, which named MMP the top property management firm in Dubai in January 2023 [2]," adds Arcangeli.
MMP stands out in Dubai's real estate market for a number of reasons: a focus on ensuring property management is hassle free for investors and landlords; MMP is the only property management firm in Dubai to have developed a bespoke Business Process Management application, which boasts 125 automated processes that streamline the complexities of property management and significantly reduces the risk of human error; as MMP's fees are a percentage of a property's rental income, it has a vested interest to secure maximum ROI for investors and landlords, while complying with Dubai Land Department regulations.
"We strive to create long term relationships and we've set-up our business accordingly. Each landlord enjoys personal service starting with a dedicated professional property manager that can handle everything from inventory to Ejari to photoshoots, the connection of utilities and more, while our ISO 27001 certified software enables landlords to accelerate the rental process and save time and money. We have a vested interest in ensuring all landlords see maximum ROI, and this has led to MMP securing over AED400 million in rental yield over the past 16 years," comments Arcangeli.
MMP is driven by its founders who are 30+ year international veterans of the investment advisory segment and are thus uniquely positioned to advise investors on Dubai's real estate sector. Investors can rest assured that every business decision is made with the goal of generating maximum ROI.
Since its inception in 2007, MMP has earned a reputation for trust and reliability, and has successfully cultivated long-term partnerships with a diverse mix of clients around the world, spanning an impressive average of eight years. The firm's mantra is make investments more profitable with the least headaches for investors.
Links:
1)  Dubai's annual real estate transactions cross half a trillion dirhams in value for the first time in 2022 
2)  Best Property Management Companies in Dubai
To know more visit https://managemyproperty.ae/ or watch a short video of Marcello speaking exclusively with Dubai One TV presenter Katie Overy HERE
For more information and images, please contact Brazen MENA:
E: khyati@brazenmena.com | T: +971 4 240 8395
Notes to Editors
About Manage My Property (MMP)
Manage My Property has been at the forefront of Dubai real estate management for 16 years, delivering hassle-free and profitable ownership experiences to landlords through its market-leading management software and dedicated Property Managers.
With the founders' extensive investment experience, investors can rest assured that every decision is made with their maximum ROI in mind. MMP's impressive track record of 98% average occupancy and zero insolvency cases speaks to its commitment to creating long-lasting relationships and delivering a seamless and profitable rental experience for clients around the world.
Video: https://www.youtube.com/watch?v=7PatUsCL1cY
View original content:https://www.prnewswire.co.uk/news-releases/investors-should-buy-the-right-property-manager-first-to-capitalise-on-dubais-booming-real-estate-sector-says-manage-my-property-301778315.html
SKT Rebrands to Twin Valley, Launches Refreshed Brand & Website

The state's largest independently owned broadband and communications company will now operate under one brand.
CLEARWATER, Kan., June 8, 2023 /PRNewswire/ — SKT was acquired by Twin Valley in April 2021, bringing together the two largest independently owned broadband and communications companies in Kansas. Twin Valley has undergone a brand refresh — retaining their existing logo and adding new colors and other brand assets — and launched a new website at twinvalley.com. SKT is undergoing a rebrand to Twin Valley, which will be complete later this year. Customer resources and FAQs are available online.
"I'm proud of the dynamic team we have built, and this will position us to operate more efficiently as we execute our strategic growth plan," said Ben Foster, President & CEO of the Twin Valley Family of Companies. "With our combined resources, our communities can expect continuous improvement of the customer experience, innovative technology advancements, and a more robust suite of products and services."
The companies have each served rural Kansas since the 1940s and have been operating under one leadership team since reorganizing in October 2021. Together, they have received numerous awards including the 2023 Eldon L. Hoyle Award for economic development contributions in Junction City, the 2022-2023 Business of the Year award from the Kansas Chapter of Business and Professional Women's Organization, and 2023 Best Places to Work recognition from the Wichita Business Journal.
The companies will do business publicly as Twin Valley but retain their legal entity names: Twin Valley Management, Inc. which is the holding company for Twin Valley Telephone, Inc., Twin Valley Communications, Inc., The Southern Kansas Telephone Company, Inc., and SKT, Inc.
Twin Valley is headquartered in north central Kansas with offices in Clay Center, Junction City and Miltonvale. SKT is headquartered in Clearwater, Kan., outside the Wichita Metro Area. Twin Valley will continue to operate out of its four offices, with about 30 employees throughout south central and southeast Kansas and more than 35 in north central and northeast Kansas.
The company's goal is to be the lifelong broadband and communications provider for its rural Kansas customers. Twin Valley pledges to provide:
The most reliable broadband networkThe best value for internetLocal, hometown customer serviceMeaningful community outreach
Since acquiring SKT, Twin Valley has made several investments throughout Kansas.
Completed network upgrades to double the SKT fiber internet download speed from 1 Gbps to 2 Gbps.Increased SKT fiber upload speeds to offer symmetrical service, up to 2 Gbps.Overbuilt copper infrastructure in Bennington, Rosalia, and parts of rural Clearwater with 2 Gbps symmetrical fiber. Extended the fiber to the premises network in Junction City and rural Clearwater, Wichita and Haysville.Revised SKT pricing to improve affordability and offer a better value.Rolled out a new financial assistance program to offer free internet to low-income families across north central, south central, and southeast Kansas, with 100 Mbps symmetrical where available. Installed new next generation fixed wireless technology in rural Bennington, Clearwater and Viola to offer up to 500/125 Mbps. This gives current ADSL/copper customers a sizeable increase in bandwidth from their current 20/1 Mbps speeds. Continued to support local community events and causes, including student mentorships, free community WiFi, and more. Behind the scenes work to improve customer communication and overall experience. 
Additional announcements will be made in the coming months regarding other fiber expansion and community outreach projects throughout the state. Watch for details on the Twin Valley website and social media channels.
About the Twin Valley Family of Companies
Twin Valley is a fourth-generation family business that has over 80 years of experience providing cutting-edge technology and connectivity throughout the central U.S. Together with ISG Technology, Twin Valley helps customers unlock possibilities to realize their full potential by providing a unique combination of broadband, managed IT services, technology consulting, professional services, and cloud/data center solutions for both residential and business.
Twin Valley made a Pledge to their communities and customers to always strive to provide the most reliable internet service, competitive rates, local hometown customer service and meaningful community outreach initiatives. Learn more at twinvalley.com/pledge.
View original content to download multimedia:https://www.prnewswire.com/news-releases/skt-rebrands-to-twin-valley-launches-refreshed-brand–website-301846279.html
SOURCE Twin Valley
Astronauts launch Earth Movie Theater with special tribute to Bach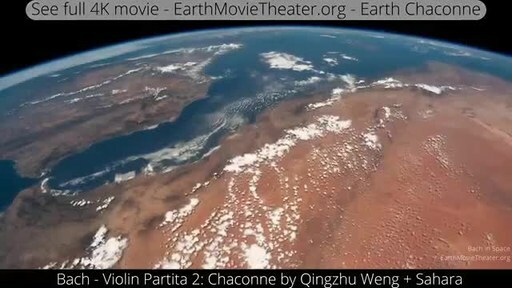 LEIPZIG, Germany, June 8, 2023 /PRNewswire/ — The Association of Space Explorers (ASE) and TERC join forces today with Bachfest to release an extraordinary Earth movie titled "Earth Chaconne."
Astronauts release stunning movie of Earth from orbit, with glorious music of Bach, on EarthMovieTheater.org
The movie is available free on EarthMovieTheater.org – the premier showcase of stunning Earth movies by astronauts, along with wonderful music by world-class musicians.  Each movie is custom-built as a work of art – Earth visuals plus music. The site is operated by ASE and TERC as a public service for education and public engagement.
"Earth Chaconne" features a glorious flight path over the Sahara, Mediterranean and Eastern Europe, as photographed from the International Space Station. The music is Bach's Violin Partita 2: Chaconne, powerfully played by Qingzhu Weng, a winner of the 2022 International Bachfest Competition.
"What a perfect match! The joyous music of Bach and glorious views of Earth from space. Both celebrate depth and beauty. Both reveal intricate harmonies. Both make our hearts soar," says Daniel Barstow, ASE Education Mission Specialist and Director of Earth Movie Theater.
Michael Maul, Bachfest Artistic Director, says "When I saw this movie, I had tears in my eyes: nature that seems like a work of art, united with music that seems completely natural – simply wonderful!" Today, Bachfest celebrates the 300th anniversary of Bach's inauguration as Thomaskantor in Leipzig.
ASE and TERC made EarthMovieTheater.org as a creative showcase for the astronaut perspective – to reach both minds and hearts.
"We will create many more movies – Earth has so much beauty, and we love to work with such talented musicians. Please visit often and enjoy" says Dan Barstow.
About ASE:
The Association of Space Explorers is the global association of over 400 flown astronauts and cosmonauts from 38 countries, promoting space science, international cooperation, education and planetary stewardship. Learn more at space-explorers.org
About TERC:
TERC is a STEM nonprofit for research and development in math and science education. Learn more at TERC.edu
About Bachfest:
The renowned annual music festival in Leipzig, German to celebrate Johann Sebastian Bach. Learn more at Bachfestleipzig.de
About Earth Movie Theater
The premier website showcasing astronaut photography of Earth plus world-class music. Learn more at EarthMovieTheater.org
View original content to download multimedia:https://www.prnewswire.com/news-releases/astronauts-launch-earth-movie-theater-with-special-tribute-to-bach-301845177.html
SOURCE Association of Space Explorers
Introducing the MUCAR CDE900 PRO:The One-Stop Solution for Comprehensive Vehicle Diagnostics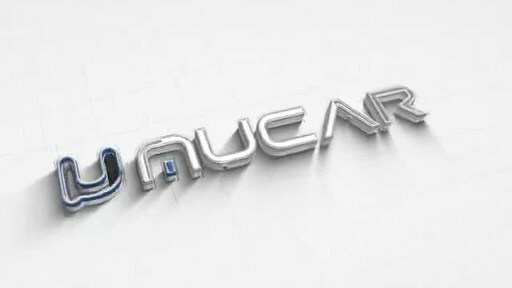 ONTARIO, Calif., June 8, 2023 /PRNewswire/ — As a car owner, there's nothing more frustrating than having the vehicle stall or break down unexpectedly. That's why having a reliable and efficient diagnostic tool is crucial for every car owner. The MUCAR CDE900 PRO is a top-of-the-line diagnostic tool that will help car owners identify and fix any issues with their car quickly and efficiently.
With a 5-inch touch screen and a 1.2m diagnostic cable, the MUCAR CDE900 PRO offers a user-friendly interface that makes car diagnostics a breeze. Powered by Android 6.0 and an MT6580 4-Core Cortex Chip, it boasts lightning-fast processing speeds and can handle even the most complex diagnostic tasks with ease.
It comes with an impressive 2+32G ROM and a 3150mAh battery, it's ability to insert a memory card no larger than 256G to expand the memory. Ensuring that you have enough storage space and power to diagnose multiple cars with ease. It also offers full OBD2 functions, including reading and clearing error codes, and a 4-in-1 data stream that covers ABS, SRS, TCM, and ECM systems (only $39.95 if needed).
One of the most significant advantages of the MUCAR CDE900 PRO is its lifetime free updates. Car owners can unlock full system diagnostics for just USD 99.95. Additionally, they can perform 28 reset functions with lifetime free updates (unlock one reset function for USD 15.95, full Rest functions unlock online payment of just USD 79.95). Also they can unlock 1 Brand Full System Diagnostics + 28 Reset Functions + ECU Coding + Active Test for 59.95USD.
The MUCAR CDE900 PRO also offers a professional diagnosis report, Bluetooth/email share printing, and support for 17 languages, including English, French, German, Italian, Spanish, Portuguese and other languages. It supports all vehicles with OBDII protocol after 1996 and the following communication protocols: ISO 14230-4 (KWP2000), ISO 15765-4 (CAN), ISO 9141-2 (iso), ISO 14229 (uds), and SAEJ 1850 (VPW&PWM).
MUCAR CDE900 PRO is a fantastic investment for car owners, mechanics, and technicians. Its comprehensive diagnostic functions, lifetime free updates, and user-friendly interface make it an indispensable tool for anyone who wants to keep their car in top shape. With its high-end features and affordable price, it's a must-have for anyone who takes their car maintenance seriously. Order it today and experience the convenience and efficiency of the MUCAR CDE900 PRO.
Video – https://mma.prnewswire.com/media/2095365/CDE900_PRO.mp4  
View original content:https://www.prnewswire.co.uk/news-releases/introducing-the-mucar-cde900-prothe-one-stop-solution-for-comprehensive-vehicle-diagnostics-301845018.html