Coalition of Nearly 50 Organizations Launches 'Tear the Paper Ceiling' Campaign to Raise Awareness Around the 70+ Million Workers in the U.S. Skilled Through Alternative Routes (STARs)
Nonprofits the Ad Council and Opportunity@Work lead landmark partnership of employers, talent developers and nonprofits on behalf of the majority of U.S. workers without a bachelor's degree
NEW YORK, Sept. 21, 2022 /PRNewswire/ — Today, nonprofit organizations the Ad Council and Opportunity@Work, alongside nearly 50 national organizations and companies, launched Tear the Paper Ceiling. Announced at an event co-hosted with LinkedIn, the national public service advertising (PSA) campaign calls on businesses and decision makers to remove the barriers blocking 50% of workers in the U.S. from accessing upward mobility. The PSAs encourage employers and workers alike to join the movement to tear the "paper ceiling" – the invisible barrier that comes at every turn for workers without a bachelor's degree.
Experience the full interactive Multichannel News Release here: https://www.multivu.com/players/English/9087451-ad-council-tear-the-paper-ceiling/
The multiyear campaign aims to change the narrative around the value and potential of workers who are Skilled Through Alternative Routes (STARs), rather than through a bachelor's degree. There are more than 70 million STARs in the U.S. who have developed valuable skills through community college, workforce training, bootcamps, certificate programs, military service or on-the-job learning. Currently, the lack of alumni networks, biased algorithms, degree screens, false stereotypes and misperceptions contribute to the paper ceiling, which creates barriers to upward economic mobility for STARs.
The Tear the Paper Ceiling PSAs – developed by world-renowned creative agency Ogilvy – feature the voices and stories of real STARs in various industries and career stages to raise awareness of the skills and capabilities of workers without bachelor's degrees. One featured STAR is Justin Hutchinson, who planned to enroll in college but went straight to work when his father became ill. He developed his people skills working at a smoothie shop, which he ultimately leveraged to secure a role leading business development for a marketing firm. Another STAR is LaShana Lewis, who had an aptitude for computers but no college degree. She forged her own career path — from driving buses, to becoming a systems engineer, to founding her own consulting business, where she now serves as CEO.
According to insights from Opportunity@Work, Justin and LaShana are among the 4 million STARs already in high-wage roles, while 32 million more STARs have the skills for significantly higher-wage work (72% higher wages on average) based on their current roles. Since the turn of the century, STARs have lost access to 7.4 million higher-wage jobs. Despite that loss of access, research has found that there are still STARs still performing in those upwardly mobile roles, which makes it clear that loss isn't due to STARs' capabilities – it's changes in hiring practices that are now screening them out. The paper ceiling has also suppressed STARs' earnings for decades: over the last 40 years, the wage gap between STARs and workers with bachelor's degrees has doubled. Adjusted for inflation, STARs now actually earn less on average than they did in 1976.
"College is a wonderful bridge to opportunity for millions, but it should never be a drawbridge excluding anyone who doesn't cross it from thriving careers. Millions of STARs have demonstrated the skills to succeed in millions of today's in-demand jobs and the adaptability to fill the jobs of tomorrow. Our partners in launching this campaign recognize the essential contributions STARs already make to our economy and believe tapping into STARs' talent will be vital for our companies and communities to prosper in the years ahead," said Opportunity@Work CEO Byron Auguste. "Tearing the paper ceiling is about bringing in talent based on skills, not degrees; performance, not pedigree; and inclusion, not exclusion. This collaborative campaign is a critical next step in our mission to create a U.S. labor market where if you can do the job, you can get the job."
The integrated campaign will appear nationwide across all advertising formats: TV, radio, digital, social media, out-of-home and print. Per the Ad Council's model, the PSAs will run in placements donated by the media – including Comcast NBCUniversal, Google/YouTube, LinkedIn, Meta, Reddit, and TikTok, among others. Volunteer media agency dentsu will also secure additional donated media support to extend the reach of the campaign.
At TearThePaperCeiling.org, the campaign provides resources for employers to expand their own STARs hiring, and invites STARs to share their own stories. Visitors to the site can also access a suite of tools that includes the "Tear the Paper Ceiling Hiring Playbook for Employers" to help businesses get started with skills-based hiring practices in their organization.
Tear the Paper Ceiling is supported by nearly 50 national organizations ranging from employers to philanthropies and workforce development organizations. Together, this coalition will broaden the impact and reach of the multiyear campaign, and includes:
AccentureByte BackCara PlusChevronCognizant FoundationCollege BoardClimb HireComcast NBCUniversalEducation Design LabGap FoundationBill & Melinda Gates FoundationGeneral AssemblyGeneration USAGoodwillGoogleGrads of LifeGuildHire Heroes USAIBMIDEOJames Irvine FoundationJFFJobcaseLightcastLinkedInMcKinsey & CompanyMerit AmericaMultiverseNational Fund for Workforce SolutionsNational Skills CoalitionNew ProfitNorthern Virginia Community CollegeNPowerPer ScholasSkillUp CoalitionSocial FinanceSHRM (Society for Human Resource Management)SkyHiveStrada Education NetworkSTRIVETech ImpactWalmartWestern Governors UniversityWorkdayWorkingNationYear Up
"Across America today, millions of workers are unfairly shut out from job opportunities because of misperceptions about their skills and preparedness," said Ad Council President and CEO Lisa Sherman. "Through the Tear the Paper Ceiling campaign, we will change the narrative to celebrate and affirm the skills that STARs can bring to the workforce. Together with our powerful coalition of partners, our efforts will help more STARs access equitable job opportunities and inspire employers to discover untapped talent."
Tearing the paper ceiling and developing new strategies to recruit, hire, and support STARs will also play a crucial role in supporting employers' Diversity, Equity, Inclusion, and Belonging (DEIB) efforts. Biases against STARs – which include erroneously identifying them as low-skill – have for years had a negative impact on diversity in the workforce, as 61% of Black workers, 55% of Hispanic workers and 66% of rural workers of all races are STARs. By removing degree screens and intentionally including STARs during the hiring process, employers can take steps toward building a more inclusive workforce while also addressing talent gaps.
"The fact that 70 million workers in the country are not valued adequately by employers today is a massive challenge, but also one that creates profound opportunity to build a better system," said Devika Bulchandani, Global CEO of Ogilvy. "Ogilvy is thrilled to play a role in helping STARs rip through the paper ceiling, so they can reach their full potential and have a fair chance at economic mobility. This campaign is an example of creativity at its best — helping impact peoples' lives for the better and strengthen the fabric of our society."
"I am proud to have my story told in Tear the Paper Ceiling. I've always prided myself on being a lifelong learner and early in my career had hoped that my performance would speak for itself. But unfortunately, without a college degree, I was overlooked too many times to count," said STARs Advisory Council Chair LaShana Lewis. "Since becoming successful in tech and as a CEO, I've been told I'm one-in-a-million – but I'm actually one of millions. By identifying people like me as STARs, and recognizing the skills we have as opposed to the degrees we don't, we're changing the way we view talent in this country. I truly hope that with this campaign, millions more STARs will feel seen like I have and join the movement."
Today's news follows June's announcement from Opportunity@Work and the Ad Council about the campaign and initial coalition partners. Since June, the Tear the Paper Ceiling coalition has grown significantly – with plans for further expansion during the next few years. Organizations, employers, STARs and other individuals can join the movement by visiting TearThePaperCeiling.org to share their stories, sign a pledge to support STARs and learn more about skills-based hiring practices.
Additional Quotes from Tear the Paper Ceiling Members:
Accenture: "At Accenture, our skill-based approach to hiring helps us reach previously untapped talent pools that reflect the rich diversity of our clients and communities. Through the Apprenticeship Program, our learn-and-earn model connects people without four-year degrees to new career pathways in tech, and we share our success with other companies in the Apprenticeship Network. We're excited to further our impact on creating a more inclusive workforce and fuel our national competitiveness with the Tear the Paper Ceiling campaign."
– Kate Clifford, Chief Human Resources Officer of North America, Accenture
Chevron: "Our partnerships and investments in workforce development and career training will advance and strengthen communities. Chevron is committed to 'tearing the paper ceiling' through multiple diversity initiatives, including a commitment to inclusive hiring. Chevron brings industry-wide focus to D&I by leveraging scale and strategic partnerships to drive greater impact. Through our collaboration with Opportunity@Work, we seek to inspire companies to embrace alternative hiring routes for workers who are Skilled Through Alternative Routes (*STARs*). The Paper Ceiling Campaign seeks to eliminate hiring barriers by shifting the focus to on-the-job learning, or work experience, as an alternative route to build valuable skills. A workforce armed with the skills necessary to succeed in the jobs of tomorrow is important not only to the success of our business, but also to America's ability to compete in the global marketplace."
– Rhonda Morris, Vice President, and Chief Human Resource Officer, Chevron
College Board: "There is so much untapped talent in this country – including many remarkable young people who don't have four-year degrees. Through BigFuture, we are privileged to dialogue with millions of high school students every year about pathways to success in the workforce. We are proud to collaborate with Opportunity@Work and others so that all students can build a big future, even if they don't earn a four-year degree."
– David Coleman, CEO, College Board
Comcast NBCUniversal: "All Americans should have the opportunity to fully participate and excel in our dynamic economy. We're proud to partner with Opportunity@Work so that more skilled workers can access competitive wage-earning jobs through alternative pathways."
– Dalila Wilson-Scott, EVP and Chief Diversity Officer, Comcast Corporation
Google: "Google believes everyone deserves the opportunity to reach their full economic potential, without limitation based on education level. Through our Google Career Certificates program, we're providing accessible workforce training for well-paying jobs. And we've created an Employer Consortium of over 150 companies—including Google—that helps program graduates connect with these jobs. We're proud to support Opportunity@Work and to further our shared goal of creating a more inclusive economy."
– Lisa Gevelber, Founder, Grow with Google
Guild: "Workers today are seeking greater opportunity and career mobility from their employers. Right now, far too many are held back from reaching their full potential because of systems and barriers that prevent them from advancing. At Guild, we are focused on meeting workers where they are in their educational and career journeys, and helping talent rise wherever it's found. The Paper Ceiling campaign is critical in doing just that for STARs, and we are proud to be a part of this movement."
– Rachel Romer, CEO & Co-Founder, Guild
IBM: "Outdated and narrow views of credentials are causing otherwise innovative companies to miss out on hiring top talent like STARs. In partnership with Opportunity@Work and the Ad Council, there is an opportunity to create an inclusive future of work. At IBM, we have adopted a skills-first approach through free education programs like IBM SkillsBuild and by removing the four-year degree requirement for 50% of our U.S. job listings. We're excited to build on this success through our partnership, and we encourage other companies to join us."
– Jonathan Adashek, Chief Communications Officer and Senior Vice President, Marketing and Communications, IBM
Jobcase: We built Jobcase to empower workers. We won't truly achieve this mission, unless the Paper Ceiling that our friends at Opportunity@Work have spotlighted is ripped open. Supporting STARs success isn't just aligned with Jobcase's philosophy, it is literally a definition of our business, services, and mission. We are proud to join forces to accelerate change because when STAR workers are truly empowered, everyone benefits. This is not just the right thing to do, it is an imperatively critical thing to do if our country is to remain the economic leader and the beacon for economic opportunity that we all aspire to be.
– Fred Goff, CEO and Founder, Jobcase
LinkedIn: "For far too long, the way people got hired was based solely on the job they had, the degree they earned, or the people they knew. That's starting to change – and we see it happening on LinkedIn. Employers are realizing that by shifting focus to the actual skills a worker brings to the table, they can solve some of their biggest business challenges and unlock opportunities for millions of overlooked, qualified candidates. In today's turbulent economic times, the need for new ways of thinking has never been more urgent. LinkedIn is proud to stand with Opportunity @ Work to play a role in tearing down the 'paper ceiling,' so that we can create a more equitable and inclusive workforce for all."
– Aneesh Raman, Vice President, Head of Opportunity Project, LinkedIn
McKinsey & Company: "Filling most in-demand jobs today – and tomorrow – will require a fundamentally different approach to finding the potential in talent, rather than screening resumes for a particular pedigree. What employers really need is knowledge, skills, and capacity to learn. We are making significant investments at McKinsey to ensure that our own talent culture is both distinctive and inclusive. To create opportunities for a broader range of talent, we are reaching out to new sources, like coding bootcamps and apprenticeship programs, and adapting our process to include game-based assessments and interview guides that rely less on business jargon and case prep. We are also proud to help tear the 'Paper Ceiling' by building data-driven tools that will help employers of all kinds make potential the priority and rethink what it means to be a skilled worker."
– Katy George, Senior Partner Chief People Officer, McKinsey & Company
Strada Education Network: "Even at this moment in which there is an extraordinary gap in the labor market between demand and supply, employers too often miss out on talented job candidates due to rigid degree requirements, while also unwittingly constraining opportunity for millions of individuals. Education after high school represents a vital pathway to a prosperous future. Yet we also believe that employers should value the skills people bring to the table regardless of where they acquired them. We're proud to support the Opportunity@Work STAR campaign, which has the potential to create opportunities for millions of talented STARs across America."
– Stephen Moret, President and CEO, Strada Education Network
Walmart: "Creating paths of opportunity for everyone depends on a skills-based approach to hiring and advancing workers. Opportunity@ Work and the Ad Council's Tear the Paper Ceiling campaign highlights the enormous unrealized potential for workers, employers and our economy that will come from reorienting our workforce systems toward skills rather than the way skills have been acquired. We are excited to build on our work with Opportunity@Work and others since we began our Retail Opportunity initiative in 2015 to drive change in the workforce system through our business and philanthropy."
– Kathleen McLaughlin, Executive Vice President and Chief Sustainability Officer, Walmart, and President of the Walmart Foundation
Workday: "At Workday, we believe that skills are a central currency in the changing world of work and a pathway to a more equitable economic future for all. Be it through the way we think about talent, the way we innovate, or via our policy advocacy efforts, we are committed to creating opportunities for all and helping workers get skilled through alternative routes. We are honored to support Opportunity @ Work and their Tear the Paper Ceiling campaign."
– Carrie Varoquiers, Chief Philanthropy Officer, Workday
About Opportunity@Work
Opportunity@Work is a 501(c)3 nonprofit organization whose mission is to enable at least 1 million working adults in America to translate their learning into earning – generating a $20 billion boost in annual earnings. Opportunity@Work engages with corporate, philanthropic, and workforce partners to directly address the barriers that STARs face, recognize STARs talent and remove bachelor's degree screens. Learn more at www.opportunity@work.org.
About the Ad Council
The Ad Council is where creativity and causes converge. The nonprofit organization brings together the most creative minds in advertising, media, technology and marketing to address many of the nation's most important causes. The Ad Council has created many of the most iconic campaigns in advertising history. Friends Don't Let Friends Drive Drunk. Smokey Bear. Love Has No Labels. The Ad Council's innovative social good campaigns raise awareness, inspire action and save lives. To learn more, visit AdCouncil.org, follow the Ad Council's communities on Facebook and Twitter, and view the creative on YouTube.
About Ogilvy
Ogilvy inspires brands and people to impact the world. We have been creating iconic, culture-changing, value-driving ideas for clients since David Ogilvy founded the company in 1948. We continue building on that rich legacy through our borderless creativity—operating, innovating, and creating at the intersection of talent and capabilities. Our experts in Public Relations, Consulting, Advertising, Health, and Experience work fluidly across 131 offices in 93 countries to bring forth world-class creative solutions for our clients. Ogilvy is a WPP company. For more information, visit Ogilvy.com, and follow us on LinkedIn, Twitter, Instagram, and Facebook.
View original content:https://www.prnewswire.com/news-releases/coalition-of-nearly-50-organizations-launches-tear-the-paper-ceiling-campaign-to-raise-awareness-around-the-70-million-workers-in-the-us-skilled-through-alternative-routes-stars-301630110.html
SOURCE The Ad Council
Explorer1 Music Group (EX1) Announces The Acquisition And Relaunch Of Music Benefactors, An Sec Registered Music Crowdfunding Platform
Explorer1 Music Group (EX1) is proud to announce the strategic acquisition of MUSIC BENEFACTORS, an SEC Registered Crowdfunding company, the launch of a new technology and marketing platform, and the release of its latest Crowdfunding offering.
LOS ANGELES, October 01, 2022 /PRNewswire-PRWeb/ — Explorer1 Music Group (EX1) is proud to announce the strategic acquisition of MUSIC BENEFACTORS, an SEC Registered Crowdfunding company, the launch of a new technology and marketing platform, and the release of it's latest Crowdfunding offering.
Explorer1 Music Group (EX1) is very pleased to announce it has completed the acquisition and relaunch of Music Benefactors (http://www.musicbenefactors.com).
Crowdfunding is a recognized way for individuals and companies to raise money, and the music industry has seen many companies launch in the last few years. Music Benefactors developed a music focused platform which enables instant online investments, with equity ownership being issued in tours, albums and careers of artists and musicians, allowing individual and institutional investors directly receive a portion of income and profits.
Music Benefactors and EX1 consult with and approve each offering, and unlike most other platforms that expect the artist to promote the fundraise, EX1 and Music Benefactors leverage EX1's global marketing network to promote the offerings, allowing artists and musical projects at any stage of their career to reach a far wider and music focused audience than any other crowdfunding solution. For EX1, the transaction not only adds a crowdfunding platform to it's fast growing portfolio of brands, but also creates a new pipeline of potential artists for its GRAMMY® Nominated, award winning record label – EX1 Records.
Music Benefactor founder and President, Matt Lutz is joined by Karen Johnson, a seasoned financial professional who serves as Vice President, and advertising guru Terry Balagia, formerly of Saatchi & Saatchi, and founder of Snowball Media, to serve as Chief Marketing Officer. Karen and Terry work closely with Matt, the artists and EX1's CFO, Philip Slavin, to maximise the opportunity while ensuring full compliance with the various SEC and FINRA requirements.
"I am so proud that EX1 recognized the value in this business and platform I spent years developing," said Matt Lutz, Founder and President of Music Benefactors. "Their visionary approach to vetting and marketing each of the offerings I believe is a breathe of fresh air in the crowdfunding space, and will give Music Benefactors the edge when it comes to delivering financial success for artists and musical projects."
"Since launching EX1's artist partnership model in 2019, we are constantly approached by amazingly talented songwriters, performers and artists that we would like to support, but are not fiscally or creatively a fit for our full partnership model," said Paul Woolnough, founder and CEO of the Explorer1 Music Group. "With Music Benefactors, we can now provide them a platform to raise the funds they need to take their career to the next level, while opening the door to a deeper relationship that may see them work with EX1 in the future."
While Music Benefactors has successfully funded music projects in the past, most recently the financing of country artist Karen Waldrup's latest album, Kendall County Road that was released September 9th, the first offering under EX1's ownership is for the creation of a Las Vegas extravaganza, and global expansion through franchising of The Violution, a female empowering, all-girl electric stringed instrument band and live experience that delivers a genre crossing, multicultural live musical experience never heard or seen before. To view the offering please visit: http://www.musicbenefactors.com/theviolution
ABOUT MUSIC BENEFACTORS: Founded by CEO Matt Lutz, Music Benefactors Music Benefactors is an SEC registered company with a technology platform that strengthens the connection between performing and recording artists and music fans and investors around the world. By becoming a Music Benefactor you can invest and help your favorite artist fund their careers, tours, albums, or new and exciting projects. becoming a part owner of the assets and content they create, and sharing in the income and profits they generate. Music Benefactors is owned by the GRAMMY® nominated, award winning Explorer1 Music Group (EX1). For more information visit: http://www.musicbenefactors.com
ABOUT EXPLORER1 MUSIC: Explorer1 Music Group (EX1) is a Los Angeles based global full-service music company, run by highly experienced and respected industry professionals who first and foremost are music lovers. EX1 owns and operates EX1 Records a Grammy® nominated, award winning, independent record label who want to self-release music, but still require the distribution, marketing, funding & infrastructure a record company provides.
#Explorer1music | @Explorer1music
For more information visit
http://www.musicbenefactors.com, http://www.explorer1music.com, http://www.ex1records.com
General Contact: contact@explorer1music.com
Music Benefactors Enquiries: contact@musicbenefactors.com
Media Contact
Music Benefactors, Explorer1 Music Group, 1 4243625364, contact@musicbenefactors.com
SOURCE Explorer1 Music Group
Living Opera Pioneers Decentralized Grantmaking Through Magic Mozart NFT Collection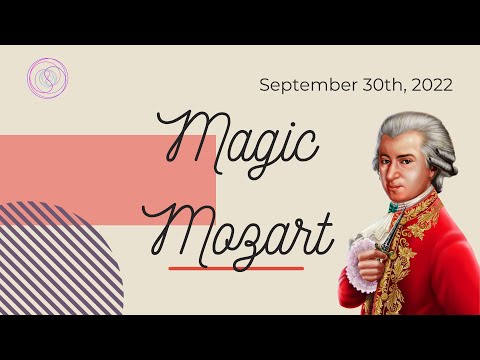 WASHINGTON, Sept. 30, 2022 /PRNewswire/ — Living Opera, a web3 multimedia startup, announces the launch of Magic Mozart, a non-fungible token (NFT) collection consisting of 1,791 NFTs based on the music and image of Wolfgang Amadeus Mozart and his seminal composition of The Magic Flute that premiered on September 30th, 1791. Each layer of the NFT contains artistic features from The Magic Flute, as well as unique and personalized on-chain musical compositions from the first wide-scale demonstration of generative music through a dice game called Muskalisches Würfelspiel attributed to Mozart.
In addition to the unique digital art and music, NFT holders will gain access to several dimensions of utility, such as first access to Living Opera music NFTs and a chance to win an all-expenses paid trip to see Soula Parassidis and Norman Reinhardt – two of the founders – perform in Athens, Greece or Valencia, Spain in 2023, as well as a guest appearance in an upcoming documentary in Greece.
The funds will also contribute towards the launch and maintenance of the Living Arts DAO, an ecosystem for decentralizing grant-making in the performing arts and bringing practitioners and lovers of classical music together to build and journey. Decentralized autonomous organizations, or DAOs for short, leverage smart contracts and distributed governance to execute tasks at scale, often among geographically dispersed communities united by a common goal.
"The way we have funded the arts, especially in opera, over the last several decades has not changed much, but our research finds that individual artists have experienced wage stagnation and/or decline," said Canadian-Greek soprano and CEO of Living Opera Soula Parassidis. "NFTs provide a way for people to directly support the artists they love, and receive rewards, access to special content, and participate in global artistic communities via the blockchain," she continued.
Arts and culture philanthropists donated nearly $24 billion in 2021, but these donations rarely trickle through to the lives of individual artists. "We believe that blockchain can help bring transparency and accountability to arts philanthropy and our DAO is a step in that direction… our Living Arts DAO pilot among the Living Opera community opens a frontier of possibilities to remunerate artists and connect them with philanthropists so both sides grow and learn," said Christos Makridis, COO of Living Opera.
Magic Mozart is the first of several NFT collections that Living Opera will launch, including: Dream Girl – a music NFT collection based on Wagner's Wesendonck Lieder that takes listeners through an emotional journey exploring the fragility of love, the passing of time, and the highs and lows of human existence in just 20 minutes of heart pounding music – and Divina – a fashion and music NFT collection that pays homage to the genius of opera sensation Maria Callas on the 100th anniversary of her birth in 2023.
The full collection of Magic Mozart NFTs can be viewed and purchased at https://mozart.livingopera.org/.
About Living Opera
Founded by two opera singers and an economist, Living Opera is a multimedia art-technology company that unites the classical music and blockchain communities to produce transformative content. Living Opera takes a holistic approach to life, work, and education: "living" means "full of life and vigor," and "opera" means (in Latin) "labor, effort, attention, or work." Living Opera NFT collections, such as Magic Mozart, are designed to bring the art and tech worlds together by expanding the audience of people who traditionally engage with classical music and fine art.
View original content to download multimedia:https://www.prnewswire.com/news-releases/living-opera-pioneers-decentralized-grantmaking-through-magic-mozart-nft-collection-301637398.html
SOURCE Living Opera
GITEX GLOBAL 2022 gathers world's leaders to challenge and collaborate in the Web 3.0 economy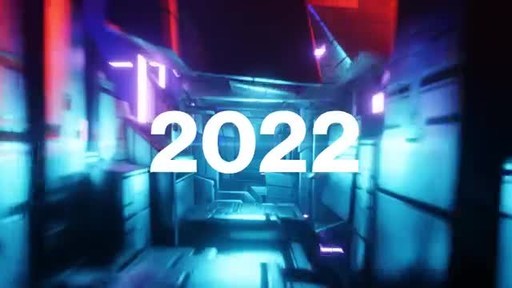 DUBAI, UAE, Sept. 30, 2022 /PRNewswire/ — Dubai will transform into the ultimate digital epicentre of the world next month, as the UAE hosts GITEX GLOBAL, the world's largest tech show, converging the most advanced companies and best minds to deep dive into the making of the Web 3.0 economy.
From 10-14 October 2022 at the Dubai World Trade Centre (DWTC), GITEX GLOBAL presents the most empowering curation ever, with seven multi-tech themes experimenting in the metaverse, a decentralised future of the internet, and a sustainable global digital economy.
The event's record size and continued expansion mirrors the ambitions of the UAE and region's digital transformation, as government initiatives such as the National Program for Coders, the Dubai Metaverse Strategy, and Next GenFDI propels the UAE to the forefront of the global digital economy.  
This is amplified by new GITEX GLOBAL 2022 launches of X-VERSE, sponsored by TMRW Foundation in collaboration with Decentraland, one of the world's most immersive metaverse journeys featuring 28 experiential brands; and Global DevSlam, the Middle East's largest ever coder and developer meetup.
H.E. Omar Al Olama, Minister of State for AI, Digital Economy & Remote Work Applications, said: "GITEX this year is bigger than ever. It spans two million sq. ft. with over 5,000 exhibitors from more than 90 countries, which makes this truly the biggest tech show in the world. This year, my office has partnered with GITEX to ensure that we're not just showcasing technology, but actually inventing and developing technology."
Trixie LohMirmand, EVP of Events Management at DWTC, GITEX GLOBAL's organiser, added: "GITEX serves a profound purpose of enabling and accelerating the digital economies of UAE and many of its alliance partners through connecting earnest stakeholders with outstanding minds from the world, and materialising these connections into actionable partnerships."
GITEX GLOBAL 2022 welcomes an unprecedented 52% new exhibitors choosing the show and the UAE as the first choice in their market access strategies. North Star will host the biggest Unicorn meetup of the year in Dubai, with 35 Unicorns from 15 countries looking to expand in one of the world's fastest-growing markets.
Furthermore, XPENG, a leading tech company and EV manufacturer, has chosen GITEX GLOBAL to host the world's first public flight of its pioneering eVTOL flying car X2 with the support of official partner, the Dubai Chamber of Commerce.
Photo – https://mma.prnewswire.com/media/1912014/GITEX_global.jpg
Video – https://mma.prnewswire.com/media/1912027/GITEX_2022.mp4
View original content to download multimedia:https://www.prnewswire.com/news-releases/gitex-global-2022-gathers-worlds-leaders-to-challenge-and-collaborate-in-the-web-3-0-economy-301637830.html
SOURCE GITEX GLOBAL