Pro-America Mission-Driven Tech Company GloriFi™ Aims to Change the Way Millions Bank, Borrow, Insure and Buy
GloriFi's Financial Lifestyle App now available in the Apple App Store®
DALLAS, Sept. 20, 2022 /PRNewswire/ — GloriFi™, the unapologetically pro-America technology company offering financial services and community engagement, today announced the launch of its next generation financial lifestyle app, live in the Apple App Store®.
GloriFi's Financial Lifestyle App now available in the Apple App Store®
The GloriFi™ app gives members access to best-in-class financial products, leading with digital banking, including GloriFi™ Checking and GloriFi™ Savings, and a selection of patriotic debit cards. The app also provides a 360-degree overview of personal finances, and instant membership to the GloriFi™ community. GloriFi™ expects that future offerings will include insurance, mortgages, brokerage, and an exclusive line of pro-America credit cards, empowering millions to put their money where their values are.
GloriFi™ is reinventing the digital financial services customer experience allowing members to manage their finances all in one place. Free to the community are practical money tips, the linking of outside accounts, instant credit scores, and a personalized content hub with trending market news, stories of interest, and weather.
Members enjoy even more with GloriFi™ Allegiance, a game-changing loyalty program where members earn points for linking their credit score and external accounts as well as other positive financial behaviors. Soon members will earn up to 2X loyalty points on credit card offerings, points for direct deposit, borrowing, investing, and insuring, all within the same rewards platform, with points redeemable for cash back, travel, shopping, or charitable donations.
"We didn't create the movement. One hundred million Americans who want to be free to express their love of God and country did," said Toby Neugebauer, GloriFi™ Founder and CEO.  "We created the marketplace where hard-working freedom-loving people can enjoy big tech without having to sacrifice their values." Neugebauer is an entrepreneur, investor, and business executive committed to the company's mission of empowering Americans to take control of their financial future.
We believe that GloriFi™ is a necessary alternative to safeguard financial freedom and independence in a culture where many in corporate America prioritize telling Americans how to live over serving the needs of their customers. GloriFi™ welcomes all, providing a path to true financial freedom.  As Americans continue to struggle under historic inflation, GloriFi™ provides crucial financial insight while prioritizing data privacy. The company safeguards member information allowing members to retain control of their own data.
Standing with America's first responders, particularly the men and women in blue, GloriFi™ has begun the process of creating the Freedom and Independence Foundation 501(c)(3) to support charities who have lost a loved one in the line of duty.  
GloriFi™ announced on July 20th 2022 its plan to go public via a business combination with DHC Acquisition Corp. ("DHC"). Once the proposed transaction closes, the Company will potentially trade on the Nasdaq under the requested ticker symbol "GLRI".
The GloriFi™ website proudly displays GloriFi's™ pro-freedom, pro-family, pro-America, pro-capitalism values. The financial lifestyle app is available for download via the Apple App Store.
About GloriFi 
GloriFi™ is an unapologetically pro-America, pro-freedom, pro-capitalism technology company, offering best-in-class financial products empowering members to put their money where their values are and preserve the Country they believe in. Membership is free through the state-of-the-art financial lifestyle app offering personalized, aggregated content, market data and financial insights to help members make better decisions amidst a challenging economy.
Forward-Looking Statements
This press release contains certain "forward-looking statements" within the meaning of the United States Private Securities Litigation Reform Act of 1995, Section 27A of the Securities Act of 1933, as amended (the "Securities Act"), and Section 21E of the Securities Exchange Act of 1934, as amended, including certain financial forecasts and projections. All statements other than statements of historical fact contained in this press release and video, including statements as to future results of operations and financial position, revenue and other metrics planned products and services, business strategy and plans, objectives of management for future operations of GloriFi, market size and growth opportunities, competitive position and technological and market trends, are forward-looking statements. Some of these forward-looking statements can be identified by the use of forward-looking words, including "may," "should," "expect," "intend," "will," "estimate," "anticipate," "believe," "predict," "plan," "targets," "projects," "could," "would," "continue," "forecast" or the negatives of these terms or variations of them or similar expressions. All forward-looking statements are subject to risks, uncertainties, and other factors which could cause actual results to differ materially from those expressed or implied by such forward-looking statements. All forward-looking statements are based upon estimates, forecasts and assumptions that, while considered reasonable by DHC and its management, and GloriFi and its management, as the case may be, are inherently uncertain and many factors may cause the actual results to differ materially from current expectations which include, but are not limited to: 1) the occurrence of any event, change or other circumstances that could give rise to the termination of the definitive merger agreement with respect to the business combination; 2) the outcome of any legal proceedings that may be instituted against GloriFi, DHC, the combined company or others following the announcement of the business combination and any definitive agreements with respect thereto; 3) the inability to complete the business combination due to the failure to obtain approval of the shareholders of DHC or GloriFi, or to satisfy other conditions to closing the business combination; 4) delays in obtaining, adverse conditions contained in, or the inability to obtain necessary regulatory approvals or complete regulatory reviews that adversely affect the business combination; 5) changes to the proposed structure of the business combination that may be required or appropriate as a result of applicable laws or regulations or as a condition to obtaining regulatory approval of the business combination; 6) the ability to meet Nasdaq's listing standards following the consummation of the business combination or the expected benefits of the business combination; 7) the risk that the business combination disrupts current plans and operations of GloriFi as a result of the announcement and consummation of the business combination; 8) the inability to recognize the anticipated benefits of the business combination, which may be affected by, among other things, competition, the ability of the combined company to grow and manage growth profitably, maintain relationships with customers and suppliers and retain its management and key employees; 9) costs related to the business combination; 10) the ability of the GloriFi or the combine company to successfully execute its business strategy, including launching new product offerings and expanding information and technology capabilities; 11) the amount of redemption requests made by DHC's shareholders; 12) the ability of DHC or GloriFi to issue equity or equity-linked securities or obtain debt financing in connection with the proposed business combination; 13) changes in applicable laws or regulations; 14) the possibility that GloriFi or the combined company may be adversely affected by other economic, business and/or competitive factors; 15) GloriFi's estimates of its financial performance; 16) the risk that the business combination may not be completed in a timely manner or at all, which may adversely affect the price of DHC's securities; 17) the risk that the transaction may not be completed by DHC's business combination deadline and the potential failure to obtain an extension of the business combination deadline if sought by DHC; 18) the impact of the coronavirus disease pandemic, including any mutations or variants thereof, and its effect on business and financial conditions; and 19) other risks and uncertainties set forth in the sections entitled "Risk Factors" and "Cautionary Note Regarding Forward-Looking Statements" in DHC's Annual Report on Form 10-K for the year ended December 31, 2021, Quarterly Report on Form 10-Q for the quarterly period ended March 31, 2022 and registration statement on Form S-4 to be filed with the SEC, which will include a document that serves as a prospectus and proxy statement of DHC, referred to as a proxy statement/prospectus and other documents filed by DHC from time to time with the SEC. These filings identify and address other important risks and uncertainties that could cause actual events and results to differ materially from those contained in the forward-looking statements. Nothing in this press release or video should be regarded as a representation by any person that the forward-looking statements set forth herein will be achieved or that any of the contemplated results of such forward-looking statements will be achieved. You should not place undue reliance on forward-looking statements, which speak only as of the date they are made. Neither DHC nor GloriFi gives any assurance that either DHC or GloriFi or the combined company will achieve its expected results. Neither DHC nor GloriFi undertakes any duty to update these forward-looking statements, except as otherwise required by law.
Additional Information about the Proposed Business Combination and Where to Find It
This press release relates to a proposed transaction between DHC and GloriFi. DHC intends to file a registration statement on Form S-4 with the SEC, which will include a document that serves as a prospectus and proxy statement of DHC, referred to as a proxy statement/prospectus. A proxy statement/prospectus will be sent to all DHC shareholders. DHC also will file other documents regarding the proposed transaction with the SEC. Before making any voting decision, investors and security holders of DHC are urged to read the registration statement, the proxy statement/prospectus and all other relevant documents filed or that will be filed with the SEC in connection with the proposed transaction as they become available because they will contain important information about the proposed transaction.
Investors and security holders will be able to obtain free copies of the registration statement, the proxy statement/prospectus and all other relevant documents filed or that will be filed with the SEC by DHC through the website maintained by the SEC at www.sec.gov.
The documents filed by DHC with the SEC also may be obtained free of charge at DHC's website at https://www.dhcacquisition.partners/ or upon written request to 535 Silicon Drive, Suite 100, Southlake, TX 76092.
Participants in the Solicitation
DHC and GloriFi and their respective directors and executive officers may be deemed to be participants in the solicitation of proxies from DHC's shareholders in connection with the proposed transactions. DHC's shareholders and other interested persons may obtain, without charge, more detailed information regarding the directors and executive officers of DHC listed in DHC's registration statement on Form S-4, which is expected to be filed by DHC with the SEC in connection with the business combination. Information regarding the persons who may, under SEC rules, be deemed participants in the solicitation of proxies to DHC's shareholders in connection with the proposed business combination will be set forth in the proxy statement/prospectus on Form S-4 for the proposed business combination, which is expected to be filed by DHC with the SEC in connection with the business combination..
No Offer or Solicitation
This communication does not constitute an offer to sell or a solicitation of an offer to buy any securities, or a solicitation of any vote or approval, nor shall there be any sale of securities in any jurisdiction in which such offer, solicitation or sale would be unlawful prior to registration or qualification under the securities laws of any such jurisdiction. No offering of securities shall be made except by means of a prospectus meeting the requirements of the Securities Act, or an exemption therefrom.
GloriFi™ is a financial technology company, not a bank. Banking services provided by TransPecos Banks, SSB, Member FDIC.
GloriFi™ is a registered trademark of With Purpose, Inc. doing business as GloriFi.
Apple and the Apple logo are trademarks of Apple Inc., registered in the U.S. and other countries. App Store is a service mark of Apple Inc., registered in the U.S. and other countries. Google Play and the Google Play logo are trademarks of Google Inc.
© 2022 GloriFi. All rights reserved.
View original content to download multimedia:https://www.prnewswire.com/news-releases/pro-america-mission-driven-tech-company-glorifi-aims-to-change-the-way-millions-bank-borrow-insure-and-buy-301629050.html
SOURCE GLORIFI
Explorer1 Music Group (EX1) Announces The Acquisition And Relaunch Of Music Benefactors, An Sec Registered Music Crowdfunding Platform
Explorer1 Music Group (EX1) is proud to announce the strategic acquisition of MUSIC BENEFACTORS, an SEC Registered Crowdfunding company, the launch of a new technology and marketing platform, and the release of its latest Crowdfunding offering.
LOS ANGELES, October 01, 2022 /PRNewswire-PRWeb/ — Explorer1 Music Group (EX1) is proud to announce the strategic acquisition of MUSIC BENEFACTORS, an SEC Registered Crowdfunding company, the launch of a new technology and marketing platform, and the release of it's latest Crowdfunding offering.
Explorer1 Music Group (EX1) is very pleased to announce it has completed the acquisition and relaunch of Music Benefactors (http://www.musicbenefactors.com).
Crowdfunding is a recognized way for individuals and companies to raise money, and the music industry has seen many companies launch in the last few years. Music Benefactors developed a music focused platform which enables instant online investments, with equity ownership being issued in tours, albums and careers of artists and musicians, allowing individual and institutional investors directly receive a portion of income and profits.
Music Benefactors and EX1 consult with and approve each offering, and unlike most other platforms that expect the artist to promote the fundraise, EX1 and Music Benefactors leverage EX1's global marketing network to promote the offerings, allowing artists and musical projects at any stage of their career to reach a far wider and music focused audience than any other crowdfunding solution. For EX1, the transaction not only adds a crowdfunding platform to it's fast growing portfolio of brands, but also creates a new pipeline of potential artists for its GRAMMY® Nominated, award winning record label – EX1 Records.
Music Benefactor founder and President, Matt Lutz is joined by Karen Johnson, a seasoned financial professional who serves as Vice President, and advertising guru Terry Balagia, formerly of Saatchi & Saatchi, and founder of Snowball Media, to serve as Chief Marketing Officer. Karen and Terry work closely with Matt, the artists and EX1's CFO, Philip Slavin, to maximise the opportunity while ensuring full compliance with the various SEC and FINRA requirements.
"I am so proud that EX1 recognized the value in this business and platform I spent years developing," said Matt Lutz, Founder and President of Music Benefactors. "Their visionary approach to vetting and marketing each of the offerings I believe is a breathe of fresh air in the crowdfunding space, and will give Music Benefactors the edge when it comes to delivering financial success for artists and musical projects."
"Since launching EX1's artist partnership model in 2019, we are constantly approached by amazingly talented songwriters, performers and artists that we would like to support, but are not fiscally or creatively a fit for our full partnership model," said Paul Woolnough, founder and CEO of the Explorer1 Music Group. "With Music Benefactors, we can now provide them a platform to raise the funds they need to take their career to the next level, while opening the door to a deeper relationship that may see them work with EX1 in the future."
While Music Benefactors has successfully funded music projects in the past, most recently the financing of country artist Karen Waldrup's latest album, Kendall County Road that was released September 9th, the first offering under EX1's ownership is for the creation of a Las Vegas extravaganza, and global expansion through franchising of The Violution, a female empowering, all-girl electric stringed instrument band and live experience that delivers a genre crossing, multicultural live musical experience never heard or seen before. To view the offering please visit: http://www.musicbenefactors.com/theviolution
ABOUT MUSIC BENEFACTORS: Founded by CEO Matt Lutz, Music Benefactors Music Benefactors is an SEC registered company with a technology platform that strengthens the connection between performing and recording artists and music fans and investors around the world. By becoming a Music Benefactor you can invest and help your favorite artist fund their careers, tours, albums, or new and exciting projects. becoming a part owner of the assets and content they create, and sharing in the income and profits they generate. Music Benefactors is owned by the GRAMMY® nominated, award winning Explorer1 Music Group (EX1). For more information visit: http://www.musicbenefactors.com
ABOUT EXPLORER1 MUSIC: Explorer1 Music Group (EX1) is a Los Angeles based global full-service music company, run by highly experienced and respected industry professionals who first and foremost are music lovers. EX1 owns and operates EX1 Records a Grammy® nominated, award winning, independent record label who want to self-release music, but still require the distribution, marketing, funding & infrastructure a record company provides.
#Explorer1music | @Explorer1music
For more information visit
http://www.musicbenefactors.com, http://www.explorer1music.com, http://www.ex1records.com
General Contact: contact@explorer1music.com
Music Benefactors Enquiries: contact@musicbenefactors.com
Media Contact
Music Benefactors, Explorer1 Music Group, 1 4243625364, contact@musicbenefactors.com
SOURCE Explorer1 Music Group
Living Opera Pioneers Decentralized Grantmaking Through Magic Mozart NFT Collection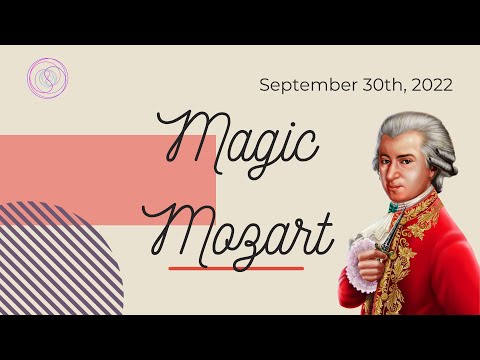 WASHINGTON, Sept. 30, 2022 /PRNewswire/ — Living Opera, a web3 multimedia startup, announces the launch of Magic Mozart, a non-fungible token (NFT) collection consisting of 1,791 NFTs based on the music and image of Wolfgang Amadeus Mozart and his seminal composition of The Magic Flute that premiered on September 30th, 1791. Each layer of the NFT contains artistic features from The Magic Flute, as well as unique and personalized on-chain musical compositions from the first wide-scale demonstration of generative music through a dice game called Muskalisches Würfelspiel attributed to Mozart.
In addition to the unique digital art and music, NFT holders will gain access to several dimensions of utility, such as first access to Living Opera music NFTs and a chance to win an all-expenses paid trip to see Soula Parassidis and Norman Reinhardt – two of the founders – perform in Athens, Greece or Valencia, Spain in 2023, as well as a guest appearance in an upcoming documentary in Greece.
The funds will also contribute towards the launch and maintenance of the Living Arts DAO, an ecosystem for decentralizing grant-making in the performing arts and bringing practitioners and lovers of classical music together to build and journey. Decentralized autonomous organizations, or DAOs for short, leverage smart contracts and distributed governance to execute tasks at scale, often among geographically dispersed communities united by a common goal.
"The way we have funded the arts, especially in opera, over the last several decades has not changed much, but our research finds that individual artists have experienced wage stagnation and/or decline," said Canadian-Greek soprano and CEO of Living Opera Soula Parassidis. "NFTs provide a way for people to directly support the artists they love, and receive rewards, access to special content, and participate in global artistic communities via the blockchain," she continued.
Arts and culture philanthropists donated nearly $24 billion in 2021, but these donations rarely trickle through to the lives of individual artists. "We believe that blockchain can help bring transparency and accountability to arts philanthropy and our DAO is a step in that direction… our Living Arts DAO pilot among the Living Opera community opens a frontier of possibilities to remunerate artists and connect them with philanthropists so both sides grow and learn," said Christos Makridis, COO of Living Opera.
Magic Mozart is the first of several NFT collections that Living Opera will launch, including: Dream Girl – a music NFT collection based on Wagner's Wesendonck Lieder that takes listeners through an emotional journey exploring the fragility of love, the passing of time, and the highs and lows of human existence in just 20 minutes of heart pounding music – and Divina – a fashion and music NFT collection that pays homage to the genius of opera sensation Maria Callas on the 100th anniversary of her birth in 2023.
The full collection of Magic Mozart NFTs can be viewed and purchased at https://mozart.livingopera.org/.
About Living Opera
Founded by two opera singers and an economist, Living Opera is a multimedia art-technology company that unites the classical music and blockchain communities to produce transformative content. Living Opera takes a holistic approach to life, work, and education: "living" means "full of life and vigor," and "opera" means (in Latin) "labor, effort, attention, or work." Living Opera NFT collections, such as Magic Mozart, are designed to bring the art and tech worlds together by expanding the audience of people who traditionally engage with classical music and fine art.
View original content to download multimedia:https://www.prnewswire.com/news-releases/living-opera-pioneers-decentralized-grantmaking-through-magic-mozart-nft-collection-301637398.html
SOURCE Living Opera
GITEX GLOBAL 2022 gathers world's leaders to challenge and collaborate in the Web 3.0 economy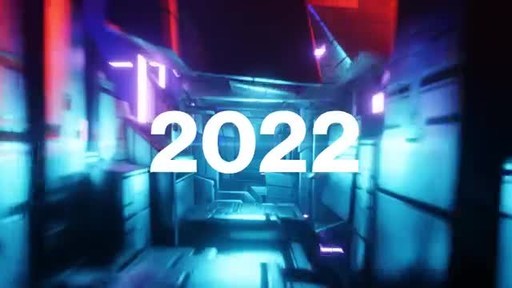 DUBAI, UAE, Sept. 30, 2022 /PRNewswire/ — Dubai will transform into the ultimate digital epicentre of the world next month, as the UAE hosts GITEX GLOBAL, the world's largest tech show, converging the most advanced companies and best minds to deep dive into the making of the Web 3.0 economy.
From 10-14 October 2022 at the Dubai World Trade Centre (DWTC), GITEX GLOBAL presents the most empowering curation ever, with seven multi-tech themes experimenting in the metaverse, a decentralised future of the internet, and a sustainable global digital economy.
The event's record size and continued expansion mirrors the ambitions of the UAE and region's digital transformation, as government initiatives such as the National Program for Coders, the Dubai Metaverse Strategy, and Next GenFDI propels the UAE to the forefront of the global digital economy.  
This is amplified by new GITEX GLOBAL 2022 launches of X-VERSE, sponsored by TMRW Foundation in collaboration with Decentraland, one of the world's most immersive metaverse journeys featuring 28 experiential brands; and Global DevSlam, the Middle East's largest ever coder and developer meetup.
H.E. Omar Al Olama, Minister of State for AI, Digital Economy & Remote Work Applications, said: "GITEX this year is bigger than ever. It spans two million sq. ft. with over 5,000 exhibitors from more than 90 countries, which makes this truly the biggest tech show in the world. This year, my office has partnered with GITEX to ensure that we're not just showcasing technology, but actually inventing and developing technology."
Trixie LohMirmand, EVP of Events Management at DWTC, GITEX GLOBAL's organiser, added: "GITEX serves a profound purpose of enabling and accelerating the digital economies of UAE and many of its alliance partners through connecting earnest stakeholders with outstanding minds from the world, and materialising these connections into actionable partnerships."
GITEX GLOBAL 2022 welcomes an unprecedented 52% new exhibitors choosing the show and the UAE as the first choice in their market access strategies. North Star will host the biggest Unicorn meetup of the year in Dubai, with 35 Unicorns from 15 countries looking to expand in one of the world's fastest-growing markets.
Furthermore, XPENG, a leading tech company and EV manufacturer, has chosen GITEX GLOBAL to host the world's first public flight of its pioneering eVTOL flying car X2 with the support of official partner, the Dubai Chamber of Commerce.
Photo – https://mma.prnewswire.com/media/1912014/GITEX_global.jpg
Video – https://mma.prnewswire.com/media/1912027/GITEX_2022.mp4
View original content to download multimedia:https://www.prnewswire.com/news-releases/gitex-global-2022-gathers-worlds-leaders-to-challenge-and-collaborate-in-the-web-3-0-economy-301637830.html
SOURCE GITEX GLOBAL