PURE Property Management Celebrates 50th Acquisition, Completes 20 Transactions in the First Half of 2022
Profitable Proptech Is Now Managing Over 20,000 Residential Properties Across 23 States, Advancing Rapidly Towards Nationwide Coverage
LOS GATOS, Calif., Sept. 22, 2022 /PRNewswire/ — PURE Property Management, the fastest growing residential property management and technology company in the U.S., announced today that it completed 50 acquisitions since its launch in October 2020 with 20 transactions occurring in the first half of 2022.
"The real story here isn't about the number of acquisitions, but rather the quality and experience of the people joining us," said PURE Co-founder and General Partner Michael Catalano. "Experienced owners, while technically selling to PURE, are staying on and joining in our mission to band together and build together innovative product and service offerings at scale."
With the industry's only true seller-aligned model, property management entrepreneurs can have both an investment in PURE's future and, because the company is growing rapidly on a national level, they can also enjoy new opportunities for professional growth. Owners who choose to exit at sale can do so knowing that their clients are in good hands and their employees have more career growth opportunities and employment benefits than they could provide them as an independent operator.
As a result, PURE is rapidly acquiring independent property management companies with experienced leaders and management professionals to assemble a team that now counts over 2,000 years of combined property management experience across the company.
"People are our secret sauce. We aim to have the most talented and experienced property managers in the industry join us while we tech-enable their operations for efficiency and growth," said Joseph Polverari, PURE's co-founder and general partner. "Collectively, and aided by our technology investments, we're focused on eliminating the friction and complexities of renting a home for not just our clients and residents, but for the property managers as well."
Frustrated by the cumbersome and complex process of managing and renting homes within the highly fragmented residential rental market, industry insider Michael Catalano and fintech pioneer Joseph Polverari co-founded PURE Property Management with the vision of making renting a home a simple and satisfying experience for all, and at a scale never seen before.
By empowering its people with proprietary PURE Playbooks, processes, and technology, PURE has rapidly emerged to be an industry leader by delivering consistent, high-tech, high-touch, and hyperlocal property management services in over 300 cities and markets across 23 states. The company is profitable, and acquisitions of independent property management companies nationally are fueled by a recent $50 million financing at a $300 million valuation.
"I'd say over two-thirds of the owners that have joined PURE were not actively looking to sell their business, but were instead intrigued by what we are doing and what their company may be worth," observes Jock McNeill, vice president of partner relations. "Once they see our strategy and talk to their peers that have joined PURE, they realize that this is a once-in-a-lifetime opportunity. It never hurts to have a conversation about the future." McNeill's company was the first to be acquired by PURE.
About PURE Property Management
PURE Property Management is the fastest growing profitable residential property management and technology company in the U.S. Led by a team of experienced industry professionals and seasoned technology innovators, PURE acquires single-family residential property management companies and invests in their people and processes. By deploying technology and providing operational efficiencies, PURE enhances resident and investor experiences. To join our team and for more information, visit https://purepm.co
View original content to download multimedia:https://www.prnewswire.com/news-releases/pure-property-management-celebrates-50th-acquisition-completes-20-transactions-in-the-first-half-of-2022-301630359.html
SOURCE PURE Property Management
Xinhua Silk Road: China's shipping industry achieves new progress in international cooperation

BEIJING, Sept. 26, 2023 /PRNewswire/ — China has beefed up efforts to deepen its international cooperation in the shipping industry and made new achievements. 
Major achievements related to open cooperation in the shipping industry, including the release of the Shanghai port-Los Angeles port green shipping corridor implementation plan outline and the launch of the international container transport service platform, were announced during the 2023 North Bund Forum on international shipping and aviation, which kicked off on Friday in Shanghai.
At the forum, Shanghai port together with ports of Hamburg, Dunkirk and Singapore jointly announced that they will further deepen their friendly relations in the future.
This year marks the 50th anniversary of the restoration of China's IMO membership, said Kitack Lim, secretary-general of the International Maritime Organization (IMO), adding that as a member of the IMO, China has made outstanding contributions and played a key role in international maritime rules and global maritime governance.
It is learned that Shanghai secured its third position in the international shipping center ranking in the 2023 Xinhua-Baltic International Shipping Center Development Index Report.
The index report, which was released at the forum, showed that a new pattern of the global shipping industry has been formed, with Singapore, London, and Shanghai leading the way.
Original link: https://en.imsilkroad.com/p/336246.html
View original content to download multimedia:https://www.prnewswire.com/news-releases/xinhua-silk-road-chinas-shipping-industry-achieves-new-progress-in-international-cooperation-301939662.html
SOURCE Xinhua Silk Road
Sam Bankman-Fried's political donations can be surfaced in trial, rules judge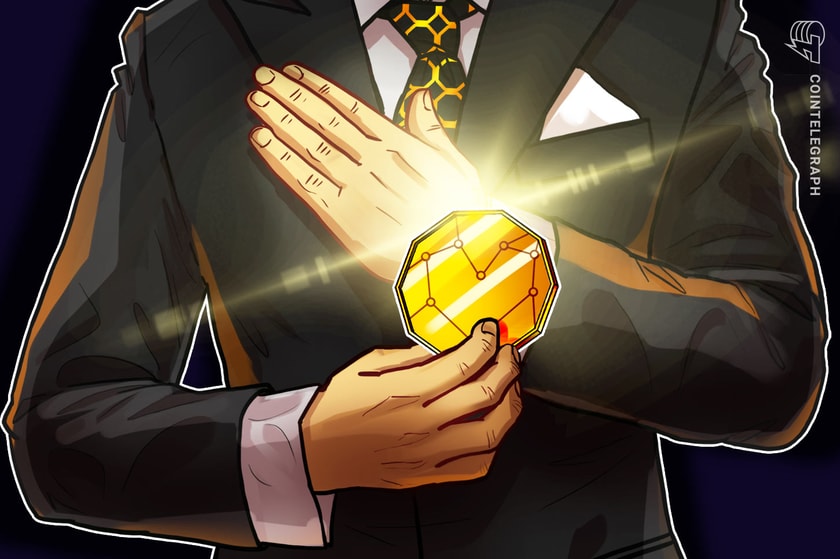 Despite campaign finance charges being dropped in July, the prosecution has been granted permission to present evidence of Bankman-Fried's political donations in his upcoming fraud trial.
AirBit Club 'ponzi' co-founder gets 12 years prison
Convicted fraudster Pablo Renato Rodriguez will also need to serve three years of supervised release after he finishes his 12 year imprisonment sentence.