Earable® Disrupts Sleep Tech with FRENZ™ Brainband Global Launch Event at CES 2023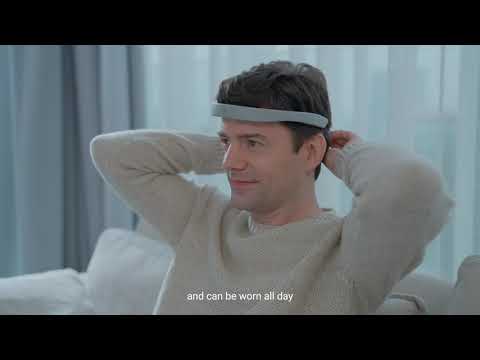 LAS VEGAS, Jan. 7, 2023 /PRNewswire/ — Earable® Neuroscience held a global launch event for its FRENZ™ Brainband at CES 2023. During the event, the company discussed innovations behind the award-winning device, potential to disrupt sleep tech, a special promotional price, and its 88 Pioneer project.
Earable® Neuroscience, a deep tech company delivering scalable, human-centric solutions that improve everyday experiences, held a global launch event for the FRENZ™ Brainband at the 2023 Consumer Electric Show (CES 2023) on Jan 6 and revealed the innovations powering the award-winning device.
FRENZ™ promises to disrupt sleep tech as the world's first wearable that can track and stimulate brain activities via bone conduction speakers to facilitate better quality sleep, focus, and relaxation.
The global launch event was held in CES 2023 for leading journalists and live-streamed online for audiences worldwide. The event also welcomed five-time USA Memory Champion Nelson Dellis and leading sleep experts to discuss sleep tech and means of achieving super performance via enhanced cognitive function. Being among the early users, Nelson shared enthusiastically, "As a memory improvement expert and coach, having a tool like FRENZ to help enhance my cognitive training and to improve my sleep quality is a game-changer. If you want to level up your mental game, FRENZ gives you that edge."
Every year, 900 million consumer wearables are sold worldwide. With 60% of the world population suffering from sleep problems, the world is experiencing a sleep pandemic, which is expected to grow. As a result, sleep-aid products are emerging as a potent and fast-growing industry. In 2021, the global sleep aid market was valued at USD 64.08 billion, with an astounding CAGR growth of 7.1% expected by 2030.
Tam Vu, the Founder and CEO of Earable, shared, "In providing accessibility, affordability, and easily acquirable habits, the FRENZ™ Brainband can improve sleep worldwide and unleash true human potential. We aim to be the deep tech neuroscience company that dramatically improves the world's mental state at scale and ease."
The famous San Francisco-based venture capital firm, the Founder's Fund, broke its conventional practices by becoming Earable's lead investor well before the company had any traction. According to co-founder Keith Rabois, "We like out-of-the-box companies that really have the potential to change the world. Earable demonstrates this spirit. We're proud to have been Earable's lead investor since its early stages, and we look forward to seeing Earable continue as a disruptor in the emerging sleep tech wearable industry."
Earable® announces its global 88Pioneers project – featuring 88 key opinion leaders (KOLs) from various industries to become the very first people to experience FRENZ and share the reviews with their communities. At the launch event, Earable® also kicks off its global pre-order campaign. Customers who pre-order a FRENZ™ Brainband and pay in full by March 8th, 2023, receive a promotional pre-order price of $350 (excluding sales tax and shipping cost), a savings of 30% off the normal full price of $490, and the option to choose the limited-edition mint color, a fashionable leather travel case, priority delivery as early as April 2023. Additionally, from January 3rd until January 15th, 2023, to celebrate the CES Launch, Earable® Neuroscience is offering an exclusive $250 pre-order promotional price (excluding sales tax and shipping costs) for its FRENZ™ Brainband when using the code CESFRENZ at checkout at www.frenzband.com
Earable® Neuroscience US is a deep tech company delivering scalable, human-centric solutions that improve the everyday experience. Earable® invented the FRENZ™ Brainband – the world's most accurate consumer wearable that can track and stimulate brain activity for better sleep, focus, and relaxation.
Order now available at www.frenzband.com
Media Contact: media@earable.ai
Media Room: https://ces.vporoom.com/earable
Video – https://www.youtube.com/watch?v=M8b33H5jnd4
Photo – https://mma.prnewswire.com/media/1977477/Earable___CES_2023___Photo.jpg 
View original content:https://www.prnewswire.co.uk/news-releases/earable-disrupts-sleep-tech-with-frenz-brainband-global-launch-event-at-ces-2023-301714589.html
Calloquy CEO David Carter Named Finalist for Legalweek's 2023 Innovator of the Year

Prestigious award honors "innovation in the legal technology sector and for working on precedent-setting, game-changing projects and initiatives."
ATLANTA, Feb. 8, 2023 /PRNewswire/ — David Carter, founder and CEO of Calloquy, PBC, the first remote litigation platform designed for litigators, has been named a finalist for Innovator of the Year as part of Legalweek's Leaders in Tech Law Awards. The winner of the award will be announced during an in-person awards ceremony at 2023's Legalweek to be held in March in New York, one of the most respected events for legal professionals to examine the changing legal landscape and seek solutions that empower leaders to reimagine today's law firms and legal departments.
Carter is dedicated to innovation in the legal profession. As a partner at an AmLaw100 law firm leading litigation teams through early days of the pandemic, it became clear to him that mass-market videoconference platforms had serious shortcomings when it came to protecting the attorney-client privilege and offering a secure environment to conduct litigation. "Each day, litigators across the country place their client's most sensitive discovery data at risk when they participate in depositions on platforms that are not built for litigation. Calloquy's mission is to fix that. We have created a platform that makes remote litigation teams more efficient in their work at every step of the case, while providing a more secure environment for conducting remote depositions, arbitrations, and mediations." Building a company from the ground up with a perpetual focus on securing client information and protecting work product and attorney-client privileges means that security and compliance have been cornerstones of the platform's framework since inception.
A sizable component of that framework is the precautions Calloquy takes to ensure its court reporters operate in a secure environment. Calloquy's fulltime court reporters conduct depositions and arbitrations from the company's secure facility, leveraging their state-of-the-art technology, secure network, and redundant internet connectivity to ensure a high-quality and secure experience. Employing their own court reporters means Calloquy can provide more accurate transcripts and provide them more expeditiously.
This innovative approach to making remote litigation is evident throughout the platform. Bill Koch, Chief Knowledge & Innovation Officer at Womble Bond Dickinson (US) LLP, heralds Calloquy's one-of-kind melding of standard tenets of litigation with new sophisticated concepts. "It's been very apparent throughout our beta testing process that Calloquy has looked to the future and met head-on important challenges facing today's litigators. Calloquy has left the one-size-fits-all norm behind and has created a purposeful, focused platform for online legal proceedings that intelligently combines traditional style with high-tech, innovative concepts – all immediately recognizable and usable by litigators."
While Carter is eager to push the boundaries of the ever-shifting legal landscape, he is just as focused on ensuring that the company makes a positive impact. Calloquy is a Public Benefit Corporation. As top law firms begin to use Calloquy, the company is able to provide free platform access to legal service organizations and pro bono cases. Diversity is also a central theme for Carter's professional experience. He was honored to serve as lead counsel representing thousands of police officers, fighters and paramedics across the country in amicus briefing before the federal appellate courts in favor of marriage equality.  His career as a telecommunications lawyer focused on making systems and technology more accessible for rural and underserved areas. While an equity partner, Carter served on his firm's Mansfield Rules Taskforce, which helps to implement practices that lead to more diverse applicant pools for hiring and leadership positions throughout the firm. 
Calloquy is an Atlanta-based public benefit company (PBC) with 60+ employees. Calloquy is headquartered in Atlanta with offices in Dallas, Texas and Tustin, California.   
ABOUT CALLOQUY
Calloquy is the first virtual legal proceedings platform intentionally built for the way litigation is practiced now. Its technology and court reporting services empower attorneys to conduct and manage legal proceedings more effectively and securely, while increasing productivity and reducing costs. The company provides remote court reporting services from its secure facilities, helping to ensure that the process is more secure from start to finish. The company is helping to shape The Next Era of Litigation™ by combining legal industry-specific videoconferencing technology, world-class security, highly professional court reporting services, and an access-to-justice social mission. Calloquy is a Public Benefit Corporation, and its commercial litigation clients fuel that mission by enabling the company to provide free platform access to legal service organizations and pro bono cases. For more information, please visit www.calloquy.com 
Media Contact
Lee Allum
Lee.Allum@calloquy.com 
View original content to download multimedia:https://www.prnewswire.com/news-releases/calloquy-ceo-david-carter-named-finalist-for-legalweeks-2023-innovator-of-the-year-301742369.html
SOURCE Calloquy, PBC
Canon Announces EOS R8 Full-Frame, Portable EOS R50 Mirrorless Cameras, and RF-S 55-210mm Telephoto, RF 24-50mm Wide Lenses; YouTube First Look and More Info at B&H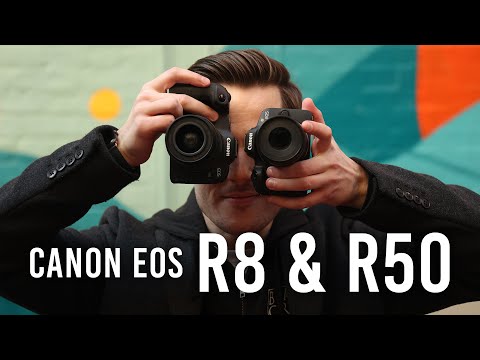 Canon EOS R8 Lightest Full-Frame Camera and EOS R50 Compact, travel-friendly for streamers and families camera.
NEW YORK, Feb. 7, 2023 /PRNewswire/ — B&H is pleased to announce Canon's latest mirrorless offerings, the full-frame EOS R8 Camera and the entry-level EOS R50.
The Canon releases include the EOS R8 and EOS R50 camera bodies in black and the EOS R50 in white, the new RF-S 55-210mm telephoto zoom lens, the ET-60B Lens Hood, the RF 24-50mm wide-to-normal zoom lens for full-frame cameras, an EOS R50 kit featuring an 18-45mm zoom lens in both black and white, an EOS R50 kit featuring both the 18-45mm and the 55-210mm zoom lenses, and an EOS R8 kit featuring the RF 24-50mm zoom lens.
Canon has designed the EOS R50 to be the streamer and content creator's first choice for upgrading. Lightweight and compact, the EOS R50 can be used as a web camera, streaming live video in full HD at 30 fps, and can record podcasts and vlogs for longer than 30 minutes at a time. The camera also renders uncropped, 4K video at up to 30 fps oversampled from 6K and full HD video at up to 120 fps, and features a 24.2MP APS-C CMOS sensor and DIGIC X Image Processor, powering its automatic capabilities. For streamers, the Movie for Close-Up Demos Mode ensures that objects presented close to the lens, such as in unboxing videos or makeup tutorials, are properly in focus. The Advanced A+ Assist simplifies auto mode in settings with difficult lighting, and the Dual Pixel CMOS Autofocus II covers the entire sensor area with 651 autofocus zones capable of detecting and tracking people, animals, and vehicles. Pair that with continuous shooting, up to 15 fps with the electronic shutter, and you'll hard-pressed to miss the shot.
Canon EOS R50 Mirrorless Camera
https://www.bhphotovideo.com/c/product/1748810-REG/canon_eos_r50_mirrorless_camera.html
Product Highlights:
24.2MP APS-C CMOS SensorDIGIC X Image ProcessorUHD 4K 30p Video RecordingDual Pixel CMOS AF II with 651 Zones2.36m-Dot Electronic Viewfinder3.0″ 1.62m-Dot Vari-Angle Touchscreen15 fps Electronic ShutterMovie for Close-Up Demos ModeVertical Movie ModeMulti-Function Shoe, Wi-Fi, and Bluetooth
The Canon R8 EOS Camera is the full-frame upgrade for those already embedded in the Canon mirrorless ecosystem. It also has a 24.2MP, full-frame CMOS sensor with the DIGIC X Image Processor, capable of achieving high image quality and wide dynamic range in stills, and features the Dual Pixel CMOS Autofocus II with 1,053 autofocus zones and automatic subject detection and tracking. The R8 is available as a webcam and for livestreaming and can record uncropped 4K at 60 fps oversampled from 6K and full HD at up to 180 fps. At 29.97 fps, it can record video for up to two hours for podcasts, vlogs, or other long-form video content. The five-axis Movie Digital IS image stabilization reduces camera-shake vibrations when using an RF lens with optical image stabilization.
Canon EOS R8 Mirrorless Camera
https://www.bhphotovideo.com/c/product/1748813-REG/canon_eos_r8_mirrorless_camera.html
Product Highlights:
24.2MP Full-Frame CMOS Sensor4K60p 10-Bit Internal Video, Canon Log 32.36m-Dot OLED Electronic Viewfinder3.0″ 1.62m-Dot Vari-Angle TouchscreenDual Pixel CMOS AF II40 fps Electronic ShutterMovie Digital ISVertical Movie ModeMicrophone Input, Headphone OutputMulti-Function Shoe, Wi-Fi & Bluetooth
To further entice streamers, both cameras feature a Vertical Movie Mode, which allows videos to be played in vertical composition when viewing on a smartphone, and an Aspect Markers function, which indicates the various social media aspect ratio for simplified compositions. Additionally, both cameras support wired and wireless connection to your smartphone via its USB-C port and built-in Wi-Fi and Bluetooth technology.
The Canon RF 24-50mm wide-to-normal zoom lens is a lightweight standard zoom alternative for full-frame cameras, featuring an f/4.5-6.3 maximum aperture with optical image stabilization. The lens has two aspheric elements and Canon Super Spectra Coating to minimize ghosting and flare. The stepping motor focus drive is well suited for smooth, quiet autofocus when taking video. On APS-C size image sensors, the lens has an approximate equivalent coverage of 38-80mm.
Canon RF-S 55-210mm f/5-7.1 IS STM Lens
https://www.bhphotovideo.com/c/product/1748815-REG/canon_rf_s_55_210_is_stm.html
The RF-S 55-210mm telephoto zoom lens for full-frame and APS-C cameras featuring an f/5-7.1 maximum aperture with optical image stabilization. The lens coverage on APS-C size sensors is roughly 88-336mm. The image quality comes from two ultra-low dispersion glass elements, one aspheric element, and Canon Super Spectra Coating to minimize ghosting and flare. The stepping motor focus drive provides smooth, quiet autofocus when taking video. The lens is also compatible with the optional ET-60B Lens Hood to block sunlight, prevent glare and lens flare, and protect the lens from debris and abrasions.
Canon EOS R8 and EOS R50 YouTube First Look Video
https://youtu.be/KbGiqqGgX4A
Learn and read more about the Canon EOS R8 and Canon EOS R50 Mirrorless Cameras at B&H Explora
https://www.bhphotovideo.com/explora/videos/photography/canon-r8-r50-mirrorless-camera
About B&H Photo Video
As the world's largest source of photography, video, and audio equipment, as well as computers, drones, and home and portable entertainment, B&H is known worldwide for its attentive, knowledgeable sales force and excellent customer service, including fast, reliable shipping. B&H has been satisfying customers worldwide for over 45 years. 
Visitors to the website can access a variety of educational videos and enlightening articles. The B&H YouTube Channel has an unmatched wealth of educational content. Our entertaining and informative videos feature product overviews from our in-house specialists. You can view the B&H Event Space presentations from many of the world's foremost experts and interviews with some of technology's most dynamic personalities. Tap into this exciting resource by subscribing to the B&H YouTube Channel here. In addition to videos, the B&H Explora blog presents new product announcements, gear reviews, helpful guides, and tech news written by product experts and industry professionals, as well as our award-winning podcasts.
When you're in Manhattan, take a tour of the B&H Photo SuperStore, located at 420 Ninth Avenue. The techno-carousel spins all year round at the counters and kiosks at B&H. With hundreds of products on display, the B&H Photo SuperStore is the place to test-drive and compare all the latest gear.
Contact Information
Henry Posner
B&H Photo Video
212-615-8820
https://www.bhphotovideo.com/ 
View original content to download multimedia:https://www.prnewswire.com/news-releases/canon-announces-eos-r8-full-frame-portable-eos-r50-mirrorless-cameras-and-rf-s-55-210mm-telephoto-rf-24-50mm-wide-lenses-youtube-first-look-and-more-info-at-bh-301741512.html
SOURCE B&H Photo
Leading Pharmacy Tech Firms Partner to Improve Operational Efficiency for Hospital-based Pharmaceutical Operations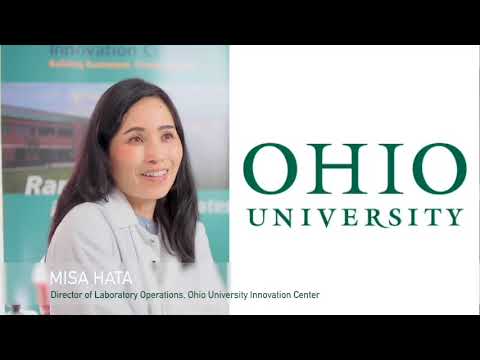 Pharmacy Stars and Sonicu ink a partnership agreement focused on blending two compliance-focused technologies
ATLANTA, Feb. 7, 2023 /PRNewswire/ — Pharmaceutical leaders working in compounding pharmacies searching for a simple affordable compliance solution can deploy a powerful new tool thanks to a partnership between two of the leaders in pharmacy compliance technology.
This integration allows customers to access their temperature and environmental data from the Compounding360 platform.
Pharmacy Stars and Sonicu today announced a partnership at AHR Expo aimed at making compliance even easier.
"Our software integration will allow Pharmacy Stars customers to complete more of their compliance requirements in less time while also enjoying the benefits of Sonicu's alarming," said Joe Mundell, Chief Revenue Officer, Sonicu.
The technology integration will be focused on temperature and environmental monitoring as well as competency and trending reports for Board of Pharmacy audits.
"Certainty of environmental parameters is critical to the quality of compounded sterile preparations. We are thrilled to partner with Sonicu to provide certainty, without the workload, by connecting our technologies and eliminating the manual process of data reading and recording by pharmacy technicians," Said Keith Streckenbach, CEO, Pharmacy Stars.
"Autologging and trending the EM data alongside the quality control activity makes it much easier for pharmacy managers to identify ways to improve quality continuously."
The integration is simple in delivery and powerful in the result.
It will allow customers who leverage both solutions to access their Sonicu temperature and environmental data from the Compounding360 platform.
Environmental data can include
Ambient temperature and humidityAir pressure differentialThe temperature of Refrigeration and FreezersAlmost any other condition via a third-party, 420 mA sensor
The Pharmacy Stars solution includes:
Instant retrieval of all Board of Pharmacy requested USP 797 and USP 800 compounding compliance dataRetrieve quality reports – environmental data, competency assessments, trending reports, and more
ABOUT SONICU
Built on the AWS Cloud with multiple layers of redundancy to protect against power and network outages, Sonicu is trusted by hundreds of organizations across North America to protect a diverse array of temperature-sensitive assets, including food and vaccines to research and sperm.
ABOUT PHARMACY STARS
Pharmacy Stars, based in Green Bay Wisconsin, serves more than 800 US and Canadian hospitals and infusion centers and 30,000 pharmacy staff in their effort to provide quality, sterile compounded preparations for millions of patients. Pharmacy Stars offers the #1 enterprise pharmacy quality management system in North America. For more information visit pharmacystars.com
View original content to download multimedia:https://www.prnewswire.com/news-releases/leading-pharmacy-tech-firms-partner-to-improve-operational-efficiency-for-hospital-based-pharmaceutical-operations-301741055.html
SOURCE Sonicu