Ivy.ai Releases IvyQuantum™ Chatbot Powered by GPT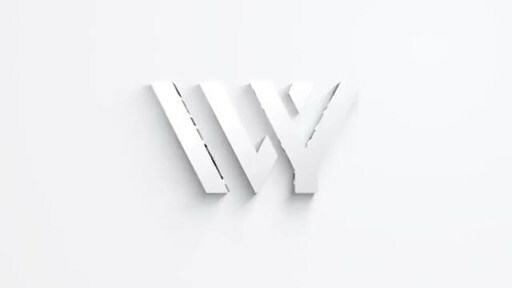 After providing chatbots to hundreds of organizations, IvyQuantum™ is being released to democratize chatbots with a point-and-click solution available for all.
BOULDER, Colo., March 30, 2023 /PRNewswire/ — Ivy.ai, Inc., providers of chatbots and omnichannel communications platforms, today announced the launch of their newest product, IvyQuantum™, the first generative chatbot powered entirely by organization-specific data. 
After years of providing chatbots to higher education, healthcare, and public sector organizations, Ivy.ai developed an upgraded platform to address the demands for innovation in communication across all industries. IvyQuantum™ is the first chatbot powered by GPT to utilize the organization's specific knowledge sources – web properties, pdf's, spreadsheets, and more – in order to solve for GPT hallucinations while ensuring there are accurate, consistent resources available to customers all hours of the day, every day of the year. 
"We're really excited about the value IvyQuantum™ will bring to organizations as they look to address staffing shortages and diminishing customer satisfaction," said Ivy.ai CEO and Co-Founder, Mark McNasby. "What we are providing is light years beyond anything else that we've seen on the market in terms of the deliberate integration of GPT, accuracy and consistency of information the bots are able to provide, and IvyQuantum™'s ability to create a unified customer experience across the most important communication channels."
IvyQuantum details:
All IvyQuantum™ bots are powered by GPT within QuantumBrain, Ivy's proprietary AI stack, incorporating both retrieval and generative AI models. QuantumBrain incorporates GPT-3 to maximize the volume of true answers for end users and gives a human tone to the bot response. QuantumMail is available as a Google Chrome Plug-In or Microsoft Outlook Add-In that will enable your bot to read and draft responses to inbound emails using the knowledge within your bot's brain.QuantumVoice integrates the IvyQuantum™ bot with the telephony system of choice to have the bot answer natural language questions via phone.An upgrade to Ivy's original SMS platform, QuantumSMS powers outbound or inbound campaigns and includes a drag-and-drop flow builder. End users are able to respond and communicate with either the bot or engage a live agent in a 1:1 SMS exchange.QuantumConnect addresses the need to easily scale the use of existing systems across the organization by integrating them with the IvyQuantum™ bot to provide a more personalized user experience and give organizations another mechanism for capturing leads.No maintenance due to the bot's daily recrawl of the organization's knowledge sources, resulting in up-to-date information without manual intervention.Comprehensive data and analytics are available on-demand within individual custom-built Administrative Portals.
According to McNasby's Co-Founder and Ivy.ai CTO, Michal (ME-hal) Oglodek, "Good customer service should be available around the clock without requiring additional manpower or expense on the part of the organization. We believe IvyQuantum™ is the autonomous support that businesses and consumers alike have been looking for."
IvyQuantum™ launches April 3, 2023 with a full-feature seven-day free trial. Visit https://ivy.ai to join the live launch event (April 3 at 12 pm EST) or register for the free trial, which will be available at the conclusion of the launch event. 
About Ivy.ai, Inc.
Founded by McNasby and Oglodek in 2016, Ivy.ai has a ninety-seven percent customer retention rate and was an Inc 5000 company in both 2021 and 2022. With over 700 bots built, Ivy.ai bots handled more than five million unique conversations in 2022. https://ivy.ai
 LinkedIn: /ivy.ai/ Twitter: @ivychatbot Facebook: @ivychatrobot
Contact:
Sharon Harrison
VP of Marketing
sharon@ivy.ai
Tel: 480 276 0855
View original content to download multimedia:https://www.prnewswire.com/news-releases/ivyai-releases-ivyquantum-chatbot-powered-by-gpt-301786212.html
SOURCE Ivy.ai
Christie set to inspire with complete solutions and smart technology at InfoComm 2023
Christie® is ready to inspire at InfoComm 2023 with its range of complete AV solutions, from projection and LED and LCD displays to a preview of Christie Hedra™, a powerful new video wall processor, in booth #1632.
ORLANDO, Fla., June 8, 2023 /PRNewswire-PRWeb/ — Christie® is ready to inspire at InfoComm 2023 with its range of complete AV solutions, from projection and LED and LCD displays to a preview of Christie Hedra™, a powerful new video wall processor, in booth #1632. Taking place June 14-16 at the Orange County Convention Center, attendees to InfoComm will see Christie's newest smart technology solutions in action.
"We're thrilled to return to InfoComm to meet old friends and new acquaintances in person and discuss how Christie's powerful and customizable solutions can meet their needs," says Arlonna Seymour, executive director, Corporate Marketing, Christie. "From the largest projection mapping projects to museums, auditoriums, and meeting rooms of every size, we have the solutions and industry-leading expertise to deliver the visual impact that your project requires."
See the RGB pure laser difference
Christie's range of RGB pure laser projectors will light up the booth with vivid colors. Designed for unforgettable large-scale experiences, the award-winning Christie Griffyn® 4K50-RGB pure laser projector will illuminate a floor-mounted screen with stunning visuals, while a static Griffyn 4K50-RGB will be on display. Visitors can get an up-close look at the lightest and brightest 50,000 lumen projector currently available with best-in-class operational efficiency and reduced power consumption.
Also on show, in a double-stacked display, will be the rugged, reliable, and award-winning M 4K25 RGB pure laser projector that reimagines Christie's extremely popular M Series projectors.
The M 4K RGB Series of pure laser projectors is growing, and attendees will have the opportunity to see an InfoComm-exclusive preview of an upcoming model.
4K22-HS and Intelligent Camera make InfoComm debuts
Making its InfoComm debut is the new Christie 4K22-HS 1DLP® laser projector. Designed for venues that require high resolution, higher brightness, and color accuracy that approaches 3DLP® performance, for more budget-conscious applications, the 4K22-HS will shine brightly on the Christie booth as the first 22,500 lumen 4K UHD 1DLP projector on the market.
For a stunning image that fills an entire wall, from floor to ceiling, Christie will also demonstrate its new GS Series 0.37-0.4:1 UST lens, which will be shown in conjunction with a DWU1400-GS 1DLP laser projector.
Additionally, attendees will see the new Christie Intelligent Camera (CIC) in action, including the background compensation feature, which automatically adjusts the image color to better fit the color of the projection screen. This powerful accessory pairs perfectly with select Christie 1DLP® projectors to calibrate projector color, trigger autofocus, and, when used with Mystique™ Lite software, automate warping and blending of up to three projectors in a horizontal array.
Christie content management and processing solutions tie it all together
Christie excels at source-to-display solutions, and Christie's content management and processing solutions will work behind the scenes to light up the Christie booth.
Christie Hedra™, a new TAA-compliant, real-time processor, will be showcased in a tech preview. For video walls up to 32 megapixels, Hedra provides secure, remote access and content management from virtually anywhere for seamless collaboration and sharing of critical information. Hedra combines the functionality of a video wall processor with a KVM switcher for an easy-to-setup solution for small to medium-sized video walls, for applications including control rooms, mission-critical war rooms, and briefing rooms.
Attendees will have the opportunity to see a preview of Pandoras Box Software License Version 8.8, which introduces Workspaces, a new feature that helps users visualize their stage setup in 2D, providing an accessible and simple overview. Users can easily monitor the positioning of layers and find all pixel parameters, which are clearly arranged for a smoother and more organized workflow experience.
MicroTiles LED displays pack a visual punch
For projects that require a display that goes beyond a traditional rectangle, attendees will see how Christie's award-winning MicroTiles® LED can be used to create an inspired, eye-catching visual feature. A curved, multi-pixel pitch LED display, from 0.75mm to 1.5mm, will showcase the product's versatility and near-limitless design freedom as well as its stunning brightness, contrast, and resolution.
Professional Services for peace of mind
The Christie Professional Services team is the industry's most trusted service provider, working in collaboration with partners to offer expertise, service, and support to keep AV systems running flawlessly. Professional Services offers 24/7/365 technical support, onsite services, extended parts coverage, remote monitoring and management with Cinergy, and more. Team members from Professional Services will be on the booth.
Christie across the show floor and beyond
Christie's Max Kopsho will be leading three education sessions at InfoComm 2023. Attendees can learn about Enterprise IT: Project Management for AV/IT Solutions on Tuesday, June 13 at 1:30 p.m. On Thursday, June 15, Kopsho will deliver two sessions: the first, at 8:30 a.m., will focus on Enterprise IT: Basics of Service and Commissioning Principles for AV-over-IP, and the second, at 11:00 a.m., will cover Enterprise IT: Intermediate Service and Commissioning Principles for AV-over-IP.
Christie solutions can be seen across the show floor including an M 4K25 RGB at the Draper booth (#3101); 4K10-HS projectors will be used at the Igloo Vision booth (#781); and the SDVoE booth, #4453, will include a Christie Core Series II LED video wall. Legrand, in booth #2201, will include a DWU880-GS 1DLP® projector.
Beyond the show floor, Christie will be participating in the ATL [Attractions Technology Lab] event alongside other founding partners of the Attractions Technology Collaborative. Designed for those who missed the November 2022 ATL, this event will be held at Oceaneering, from June 13-16. It will include a complete technical mockup of a trackless vehicle, 3D dark ride experience featuring Griffyn 4K50 and 4K35 projectors, and an interactive display with HS Series projectors, Pandoras Box Compact Player, and Airscan touch-free control.
Media Contact
Deborah Noon, Christie, (519) 749-3109, deborah.noon@christiedigital.com
SOURCE Christie
Introducing the MUCAR CDE900 PRO:The One-Stop Solution for Comprehensive Vehicle Diagnostics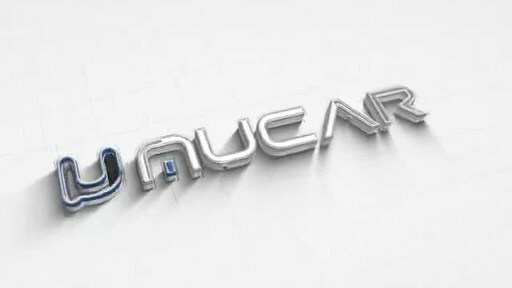 ONTARIO, Calif., June 8, 2023 /PRNewswire/ — As a car owner, there's nothing more frustrating than having the vehicle stall or break down unexpectedly. That's why having a reliable and efficient diagnostic tool is crucial for every car owner. The MUCAR CDE900 PRO is a top-of-the-line diagnostic tool that will help car owners identify and fix any issues with their car quickly and efficiently.
With a 5-inch touch screen and a 1.2m diagnostic cable, the MUCAR CDE900 PRO offers a user-friendly interface that makes car diagnostics a breeze. Powered by Android 6.0 and an MT6580 4-Core Cortex Chip, it boasts lightning-fast processing speeds and can handle even the most complex diagnostic tasks with ease.
It comes with an impressive 2+32G ROM and a 3150mAh battery, it's ability to insert a memory card no larger than 256G to expand the memory. Ensuring that you have enough storage space and power to diagnose multiple cars with ease. It also offers full OBD2 functions, including reading and clearing error codes, and a 4-in-1 data stream that covers ABS, SRS, TCM, and ECM systems (only $39.95 if needed).
One of the most significant advantages of the MUCAR CDE900 PRO is its lifetime free updates. Car owners can unlock full system diagnostics for just USD 99.95. Additionally, they can perform 28 reset functions with lifetime free updates (unlock one reset function for USD 15.95, full Rest functions unlock online payment of just USD 79.95). Also they can unlock 1 Brand Full System Diagnostics + 28 Reset Functions + ECU Coding + Active Test for 59.95USD.
The MUCAR CDE900 PRO also offers a professional diagnosis report, Bluetooth/email share printing, and support for 17 languages, including English, French, German, Italian, Spanish, Portuguese and other languages. It supports all vehicles with OBDII protocol after 1996 and the following communication protocols: ISO 14230-4 (KWP2000), ISO 15765-4 (CAN), ISO 9141-2 (iso), ISO 14229 (uds), and SAEJ 1850 (VPW&PWM).
MUCAR CDE900 PRO is a fantastic investment for car owners, mechanics, and technicians. Its comprehensive diagnostic functions, lifetime free updates, and user-friendly interface make it an indispensable tool for anyone who wants to keep their car in top shape. With its high-end features and affordable price, it's a must-have for anyone who takes their car maintenance seriously. Order it today and experience the convenience and efficiency of the MUCAR CDE900 PRO.
Video – https://mma.prnewswire.com/media/2095365/CDE900_PRO.mp4  
View original content:https://www.prnewswire.co.uk/news-releases/introducing-the-mucar-cde900-prothe-one-stop-solution-for-comprehensive-vehicle-diagnostics-301845018.html
H&M Foundation doubles GCA grant and winners to speed up textile industry transformation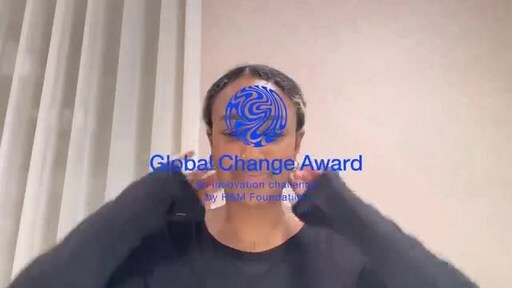 Recyclable and biodegradable polyurethane, food waste polyester, circular dyeing, natural bio-colours, ultra high-performing textiles, seaweed material, AI textile sorting, corn husk and sugarcane fabric, zero waste pattern system, textile-to-textile recycling for polyesters – these are the ten Global Change Award winners 2023, sharing a €2 million grant from the non-profit H&M Foundation.
STOCKHOLM, June 8, 2023 /PRNewswire/ — The Global Change Award is an early-stage innovation challenge seeking bright minds that can transform fashion. Every year, H&M Foundation selects and supports the five most impactful innovations with the ultimate aspiration of a planet positive fashion future. This year, H&M Foundation doubles both grant and winners to speed up the transformation.
"We have an urgent opportunity to support innovations that could transform the entire fashion industry – that's why we're doubling the grant and the number of winners. We're giving these innovators a total of 2 million euros and access to our accelerator program – but we're also giving the industry an opportunity to connect with these brilliant innovators. I'm excited to see the impact these innovators will make on the industry." – Karl-Johan Persson, H&M Foundation board member and chairman of H&M Group.
The Global Change Award 2023 winners are:
Material
Algreen (UK)ALT TEX (Canada)KBCols Sciences (India)Nanoloom (UK)PhycoLabs (Brazil)Rethread Africa (Kenya)
Recycling
DyeRecycle (UK)Refiberd (US)Tereform (US)
Design
SXD (US)
H&M Foundation launched the GCA to provide the tools, connections, and resources necessary for early-stage innovations to move from idea to scale as quickly as possible. The winners receive €200,000 each and embark on the yearlong GCA Impact Accelerator. H&M Foundation together with GCA's core partners Accenture, KTH Royal Institute of Technology and The Mills Fabrica offer tailored coaching and support to accelerate their journey from idea to scale.
"There's a wide range of solutions among this year's winners. If scaled, I believe they could have a real impact on the industry – which needs a holistic transformation if we are to reach a planet positive fashion future. We look forward to working with the winners during the accelerator and help enable their innovations to accelerate and scale." – Christiane Dolva, Strategy Lead H&M Foundation.
Neither the H&M Foundation nor the H&M Group take any shareholder equity or intellectual property rights in the innovations and the winners can collaborate with whomever they want.
More information and visuals, free to use, here: https://hmfoundation.bynder.com/web/4e77ef953cd5943d/gca-2023—press-collection/ 
CONTACT: Jasmina Sofić, Media Relations Responsible, +46 73 465 59 59 
Video – https://mma.prnewswire.com/media/2092833/HM_Foundation.mp4
Photo – https://mma.prnewswire.com/media/2092731/HM_Foundation.jpg
Logo – https://mma.prnewswire.com/media/2030483/4069144/HM_Foundation_Logo.jpg
View original content:https://www.prnewswire.co.uk/news-releases/hm-foundation-doubles-gca-grant-and-winners-to-speed-up-textile-industry-transformation-301842499.html