Hoymiles Shines at RE+ with New Hybrid Inverter Launched in the US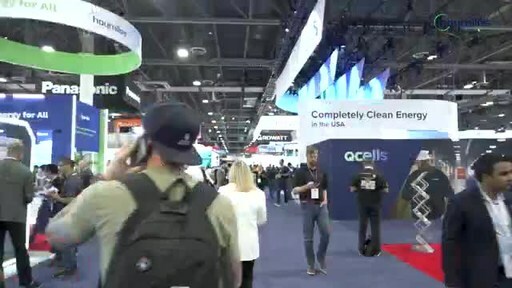 PLANO, Texas, Sept. 18, 2023 /PRNewswire/ — Hoymiles made a truly memorable impact at this year's RE+ solar expo held in the US from September 12 to 14. At this top PV industry expo in the US, Hoymiles launched the HYS-LV-USG1 series of single-phase microinverters in response to the increasing demand for energy storage, which was widely applauded by visitors and industry insiders.
New Hybrid Inverter to Upgrade Energy Independence
Following the official launch of the next-gen hybrid inverters in the US on September 11, Hoymiles presented the models for the first time at the RE+ expo. This is the US version of Hoymiles energy storage solution after it released the series in Europe in 2022.
The HYS series of hybrid inverters can work both on-grid and off-grid, enabling an always-on energy ecosystem for homeowners. When paired with batteries and generators, they will offer uninterrupted solar power backup to homeowners, saving more electricity costs and promising greater energy independence.
Power options of HYS-LV-USG1:
HYS-3.8LV-USG1
HYS-4.8LV-USG1
HYS-6.0LV-USG1
HYS-7.6LV-USG1
HYS-9.6LV-USG1
HYS-11.5LV-USG1
3.8 kW
4.8 kW
6.0 kW
7.6 kW
9.6 kW
11.5 kW
More about the core advantages of HYS-LV-USG1:
Supports 120 V/240 V backup power without external autotransformerOffers an industry-leading DC/AC ratio of up to 150%Ensures Seamless backup power for home or critical loadsEquipped with integrated arc fault protection and rapid shutdown functionThe intelligent EMS function supports self-consumption mode, economic mode, and backup mode for multi-scenario applications
Special sharing sessions were also held during the expo to guide visitors through the highlights and capabilities of the new hybrid inverters.
Tech and product sharing to deepen connections
During the expo event, Hoymiles also hosted a series of in-depth presentations given by our experienced technical support experts to illustrate Hoymiles solutions including microinverters, gateway DTUs, remote monitoring platform S-Miles Cloud, and rapid shutdown devices. Visitors were able to explore the intricacies of our technology and how the products blend into the Hoymiles ecosystem.
Leadership insights in the spotlight
During the expo, Hoymiles invited industry experts to share their insights with participants. In particular, NABCEP's CEO Shawn O'Brien gave a presentation on the topic "Workforce and Professional Development Initiative", and Energysage's Director of Insight Spencer Fields gave a speech on the topic "Shining a Light on Progress: A Glimpse into the US Residential Solar and Energy Storage Market Trends in 2023". The presentations were highly appreciated and well-received by the audience.
At the sidelines of the event, Hoymiles Marketing Director Sandra and Hoymiles USA CEO Rocky received an interview from our partner EnergySage. They discussed the developments and advantages of the company and shared the progress of the local services in North America". Hoymiles also attended the first U.S. Installer Awards co-hosted by EUPD Research and RE+ as one of the three sponsors, witnessing the pinnacle moments of excellent installers. Following the end of the expo, EUPD scheduled an exclusive interview with Rocky to discuss the company's development and provide an overview of its technological strengths. Rocky explained the competitive edge of Hoymiles' products and outlined the company's future plan in the US.
The RE+ expo was an inspiring mix of ideas, collaborations, and interactions. The Hoymiles team extends our sincere gratitude to the attendees who visited our booth and contributed to the fruitful discussions about our solar solutions and technologies. See you next year!
Contact details of Hoymiles USA
Address: 3001 Technology Drive, Suite 100, Plano, TX 75074
Tel: (972) 798-2831
View original content to download multimedia:https://www.prnewswire.com/news-releases/hoymiles-shines-at-re-with-new-hybrid-inverter-launched-in-the-us-301929965.html
SOURCE Hoymiles Power Electronic Inc. USA
North America – Healthcare Logistics Market size to grow by USD 18.4 billion from 2022 to 2027, Legislative and regulatory changes supporting pharma growth to drive the growth – Technavio

NEW YORK, Oct. 2, 2023 /PRNewswire/ — The North America healthcare logistics market is expected to grow by USD 18.4 billion from 2022 to 2027. However, the growth momentum of the market will progress at a CAGR of 9.34% during the forecast period. The market is segmented by product (pharmaceuticals and medical devices) and service (transportation and warehousing). The adoption of legislative and regulatory changes supporting pharma growth is the key factor driving the market growth. Several mandatory health and medical insurance schemes are being introduced by the Government of Canada that will cover essential healthcare services as well as easier access to treatment for individuals. The result will be an increase in healthcare expenditure on diseases and disorders, a rise in demand for pharmaceutical production and consumption as well as increases in the use of healthcare logistics predominantly within the pharmaceutical sector. Furthermore, there are single-payer health care plans paid for by federal, state, and local taxes in many northern American countries such as Canada. These regulations will lower the cost of medicines, improve their accessibility to the public, and boost sales and demand for medical transport services in this region. Hence, these factors are expected to drive market growth during the forecast period. The report analyses the market size and growth and provides accurate predictions on the growth of the market. View a Free PDF Sample 
Key Highlights:
The report recognizes the following as some of the key players in the healthcare logistics market in North America: Air Canada, AmerisourceBergen Corp., AP Moller Maersk AS, Bollore SE, C H Robinson Worldwide Inc., CMA CGM SA, Cold Chain Technologies, Deutsche Bahn AG, Deutsche Post AG, DSV AS, FedEx Corp., Hellmann Worldwide Logistics SE and Co KG, Kuehne Nagel Management AG, Nippon Yusen Kabushiki Kaisha, Noatum Holdings SLU, Owens and Minor Inc., SEKO Logistics, UniGroup CA, United Parcel Service Inc., and VersaCold Logistics ServicesThe Healthcare Logistics Market in North America is fragmented in nature.Market to observe 6.82% YOY growth in 2023.
Market Dynamics:
Major Trend
The advent of pharma 4.0 and logistics 4.0 are major trends in the market.The integration of new technologies into traditional manufacturing and industry processes has led to the transformation of industries.In production and business processes, the use of new technologies such as Digital Technologies and Intelligent Automation is described in Industry 4.0.The emergence of advanced technologies such as 3D printing, additive manufacturing, the Industrial Internet of Things (IIoT), artificial intelligence (AI), augmented reality, virtual reality, and big data analytics has been a positive sign of Industry 4.0.Similarly, the adoption of Industry 4.0 in the logistics sector has resulted in a new type of service called Logistics 4.0 which is similar to those principles.Hence, these factors are expected to drive market growth during the forecast period.
Significant Challenge
The high cost of branded drugs is a significant challenge restricting market growth. The high cost of medicinal products is an important factor limiting the development of the pharmaceutical sector, especially in the US.For instance, Harvoni (ledipasvir+sofosbuvir) is a combination drug indicated for the hepatitis C virus.In the UK, it costs about USD 605 for one tablet, and more than USD 1,500 in the US.The installation and operation costs of the advanced equipment to produce medicinal products, such as Biopharmaceuticals, are high.Moreover, the R&D process of some medicines is an intensive and expensive one that makes pharmaceutical companies pay a high price to generate faster returns on their investments.Hence, these factors are expected to restrict market growth during the forecast period.
The report also covers information on upcoming trends and challenges. Explore detailed information by purchasing a report
Keg Segments:
The pharmaceutical segment, which includes branded drugs, generic medicines, and vaccines, will have a significant share of the market. The Food and Drug Administration's (FDA) Center for Drug Evaluation and Research (CDER) has approved 46 new drugs or new molecular entity (NME) drugs in 2021. There is expected to be increased demand for pharmacy supply in the region due to a growing number of new drug approvals. In addition, based on the needs of pharmaceutical producers, logistics companies convert existing warehouses or storage units to new products and build new ones. Hence, these factors are expected to drive segment growth during the forecast period.
Get a glance at the market contribution of the segments, Request a Free Sample
Related Reports:
The rural clinical and healthcare logistics market size is estimated to grow at a CAGR of 6.03% between 2022 and 2027. The market size is forecast to increase by USD 2,226.4 million.
The healthcare logistics market is estimated to grow at a CAGR of 11.67% between 2022 and 2027. The size of the market is forecast to increase by USD 87.9 billion.
Healthcare Logistics Market Scope in North America
Report Coverage
Details
Base year
2022
Historic period
2017-2021
Forecast period
2023-2027
Growth momentum & CAGR
Accelerate at a CAGR of 9.34%
Market growth 2023-2027
USD 18.4 billion
Market structure
Fragmented
YoY growth 2022-2023 (%)
6.82
Competitive landscape
Leading Companies, Market Positioning of Companies, Competitive Strategies, and Industry Risks
Key companies profiled
Air Canada, AmerisourceBergen Corp., AP Moller Maersk AS, Bollore SE, C H Robinson Worldwide Inc., CMA CGM SA, Cold Chain Technologies, Deutsche Bahn AG, Deutsche Post AG, DSV AS, FedEx Corp., Hellmann Worldwide Logistics SE and Co KG, Kuehne Nagel Management AG, Nippon Yusen Kabushiki Kaisha, Noatum Holdings SLU, Owens and Minor Inc., SEKO Logistics, UniGroup CA, United Parcel Service Inc., and VersaCold Logistics Services
Market dynamics
Parent market analysis, Market growth inducers and obstacles, Fast-growing and slow-growing segment analysis, COVID-19 impact and recovery analysis and future consumer dynamics, and Market condition analysis for the forecast period.
Customization purview
If our report has not included the data that you are looking for, you can reach out to our analysts and get segments customized.
ToC:
Executive Summary
Market Landscape
Market Sizing
Historic Market Sizes
Five Forces Analysis
Market Segmentation by Product
Market Segmentation by Service
Market Segmentation by Geography
Customer Landscape
Geographic Landscape
Drivers, Challenges, & Trends
Company Landscape
Company Analysis
Appendix
About Technavio
Technavio is a leading global technology research and advisory company. Their research and analysis focus on emerging market trends and provide actionable insights to help businesses identify market opportunities and develop effective strategies to optimize their market positions. With over 500 specialized analysts, Technavio's report library consists of more than 17,000 reports and counting, covering 800 technologies, spanning across 50 countries. Their client base consists of enterprises of all sizes, including more than 100 Fortune 500 companies. This growing client base relies on Technavio's comprehensive coverage, extensive research, and actionable market insights to identify opportunities in existing and potential markets and assess their competitive positions within changing market scenarios.
Contacts
Technavio Research
Jesse Maida
Media & Marketing Executive
US: +1 844 364 1100
UK: +44 203 893 3200
Email: media@technavio.com
Website: www.technavio.com
View original content to download multimedia:https://www.prnewswire.com/news-releases/north-america—healthcare-logistics-market-size-to-grow-by-usd-18-4-billion-from-2022-to-2027–legislative-and-regulatory-changes-supporting-pharma-growth-to-drive-the-growth—technavio-301943154.html
SOURCE Technavio
IDENTIFLIGHT TO STUDY BIRD SPECIES AT FIRST SOUTH AFRICAN SITE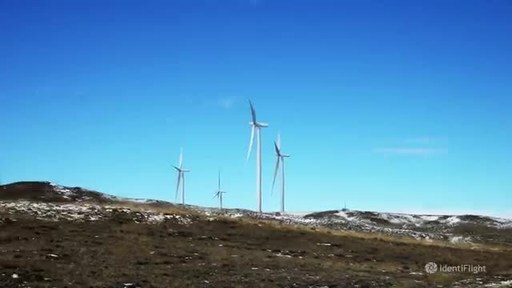 LOUISVILLE, Colo., Oct. 2, 2023 /PRNewswire/ — IdentiFlight is pleased to announce its entry in South Africa. KAP Limited (KAP) has purchased the first IdentiFlight system in South Africa as part of a research plan for their Renewable Energy Strategy, and contracted Proconics to assist with purchase and installation of the IdentiFlight system.
The first IdentiFlight system in South Africa will be installed as a study unit to develop a better understanding of sensitive species, such as the cape vulture, Verreaux's eagle, and black harrier.
"At KAP, we are committed to the long-term sustainability of our environment," stated Gielie Riemers, Group Manager for KAP Energy. "We actively identify ways to reduce our impact and protect natural resources. This IdentiFlight unit will help us better understand the biodiverse environment and allows us to protect the rare bird species found at some of our locations."
The IdentiFlight system blends artificial intelligence with high-precision optical technology to detect and classify avian species with more than 99 percent accuracy and up to one kilometer away. Proprietary software and neural network technologies process the images to determine 3D position, velocity, trajectory, and sensitive species of interest, all within seconds of detection.
Since 2016, IdentiFlight has been used in wind farms across four continents to detect threats to sensitive species. IdentiFlight can curtail specific turbines that pose a risk to these birds of interest. IdentiFlight systems can be deployed for data collection and monitoring purposes at prospective wind farm sites or operating wind farms alike. Multi-year, independent research has confirmed that IdentiFlight reduces avian fatalities in wind farms by over 85 percent.
"IdentiFlight is elated to work with KAP to learn more about South African species," said Don Mills, President and Chief Operations Officer of IdentiFlight. "This study unit will collect millions of data points including bird counts, location, and behavior observations. This metadata will provide KAP with the information they need for effective mitigation and future risk minimization of sensitive avian species on their sites."
Learn more about IdentiFlight by visiting www.IdentiFlight.com or visit booth C5 at the Windaba Conference and Exhibition at the Cape Town International Conference Centre, CTICC2, 3-5 October 2023 in South Africa.
About IdentiFlight
IdentiFlight markets, delivers, and operates machine vision and AI technology for avian species detection and is a product of Boulder Imaging, Inc. In an operating wind farm, IdentiFlight contributes to bird conservation by helping protect species from collisions with rotating wind turbine blades. The system provides informed curtailment to specific turbines to reduce energy loss. For developing wind projects, IdentiFlight helps in permitting sites by accurately quantifying bird activity at prospective sites. The IdentiFlight system has completed multi-year, independent validation and is now being deployed at projects across the U.S. and globally. To learn more about IdentiFlight, please visit www.IdentiFlight.com.
About KAP
KAP Limited is a South African diversified industrial group consisting of industrial, chemical and logistics businesses. The group's diversified industrial segment manufactures timber products; automotive components and accessories; and mattresses and bedding components. The diversified chemical segment produces polymers that are used in the production of a variety of plastic products. The diversified logistics segment provides specialized logistics and passenger transport services.
About Proconics
Proconics is a South African-based engineering company, established in 1995. The company executes agile multi-discipline engineering projects, with a typical lifecycle of 12 to 18 months, to clients with critical infrastructures. These projects consist of modifications done on existing factories, as well as green fields and renewable projects. Proconics project executions range from pure design, up to total EPC (Engineering, Procurement & Construction). Proconics is a 51 percent Black-owned, 30 percent Black female-owned company, and a BBBEE Level 1 contributor.
Video – https://mma.prnewswire.com/media/2235754/IDI_Media_Clips.mp4
Logo – https://mma.prnewswire.com/media/1428317/IdentiFlight_Logo.jpg 
View original content:https://www.prnewswire.co.uk/news-releases/identiflight-to-study-bird-species-at-first-south-african-site-301943906.html
Edelweiss Coffee in Iron Mountain, Michigan Celebrates 19 Years of Growth with Support from Crimson Cup Coffee & Tea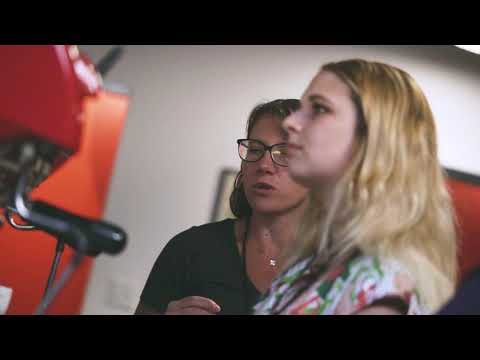 Edelweiss Coffee, an independent coffee shop in Iron Mountain, Michigan, is celebrating 19 years of continuous growth. Owners Jenni and Tom Wender attribute part of their success to support from Crimson Cup Coffee & Tea, an award-winning coffee roaster and coffee business consultant.
COLUMBUS, Ohio, Sept. 30, 2023 /PRNewswire-PRWeb/ — Coffee entrepreneurs Jenni and Tom Wender are celebrating 19 years of success as owners of Edelweiss Coffee in Iron Mountain, Michigan. This independent coffee shop is renowned for its distinct drive-thru-only setup and coffee that always satisfies.
"I would absolutely refer Crimson Cup to anyone opening a coffee shop. The product and training have met or exceeded any expectations I ever had. The support was unexpected and has been extremely helpful to me over the past 19 years. " –
Jenni Wender
, Eidelweiss Coffee,
Iron Mountain, Michigan
"We focus on providing the highest quality products at competitive prices," said Tom Wender. "We're the place where quality meets quick service."
Jenni Wender said the couple has built their success on doing things the right way for the right reasons. "It's a blend of exceptional customer service and serving a top-notch drink. Our customers may pop by for just a moment, but in that time, we strive to give them the best. We're always bustling, always caffeinated, always ready!"
The Wenders opened Edelweiss Coffee at 201 Ridge View in Iron Mountain in August 2004. They attribute the shop's continuing success to its unique operation and support from Crimson Cup Coffee & Tea, an award-winning coffee roaster and coffee business consultant.
"We are thrilled to celebrate Edelweiss Coffee's 19th anniversary and the incredible journey they have had," said Crimson Cup Founder & President Greg Ubert. "It has been an honor to support Jenni, Tom, and their team every step of the way. We are committed to empowering independent coffee shops and sharing our passion for exceptional coffee."
Ubert set up the company's 7 Steps to Success program to teach entrepreneurs with little or no coffee experience how to open a coffee shop.
Based on his book, 7 Steps to Success: A Commonsense Guide to Succeed in Specialty Coffee, the program has helped over 300 entrepreneurs in 30 states start and run independent coffee shops serving their local communities. Many Crimson Cup customers like the Wenders have been thriving for 5, 10, 15 or even 20 years after opening.
7 Steps coffee shop startup consultants assist entrepreneurs in everything from writing a coffee shop business plan to training employees and marketing to attract new customers.
"I would absolutely refer Crimson Cup to anyone opening a coffee shop," Jenni said. "The product and training have met or exceeded any expectations I ever had."
"The support was unexpected and has been extremely helpful to me over the past 19 years. Whether I need help with equipment or how to prepare a beverage, Crimson Cup has already done it and can help me."
"The coffee is the best," she added. "Customers tell us all the time, ours is the best coffee they've had, and significantly better than chain store coffee! If they are visitors, they make sure they get our coffee when they're in town. College students can't wait to get back to Edelweiss. And our regular customers are the most loyal of all."
Tom said he counts on Crimson Cup to provide products that will make the best coffee drinks around at a reasonable cost. "They've made a lot of changes during the last 19 years, but I just stick with their recommendations, and I have never been disappointed," he said.
Thinking about opening your own coffee shop? Tom offered this advice:
"Make the coffee shop your full-time job. Believe in yourself and your business plan."
"Especially in your first year, consistency is king. Put personal flair on the back burner and prioritize a standard approach to preparing drinks. It ensures every cup is as memorable as the last. Imagine running your coffee shop like a franchise – everything is done a certain way every single time!"
Jenni said she thought the independence of being her own boss would be the best part of owning a coffee shop. "But it really has been getting to know so many customers."
The Wenders invite everyone in Dickinson County and the Michigan Upper Peninsula to pick up an exceptional latte, mocha or other beverage at Edelweiss Coffee. The shop at 201 Ridge View in Iron Mountain is open 7 days a week. To learn more, visit the shop's website.
About Crimson Cup Coffee & Tea
Founded in 1991, Crimson Cup is at the forefront of the coffee industry. Its attentive roasting, startup support and global partnerships are consciously designed for the greater good of communities worldwide. Among other significant recognitions, the company has earned 2023 Double Gold awards at the Aurora International Taste Challenge, 2020 and 2017 Good Food Awards, the 2019 Golden Bean Champion for Small Franchise/Chain Roaster and Roast magazine's 2016 Macro Roaster of the Year.
Crimson Cup travels the world searching for the perfect cup – driven by meaningful relationships, honesty and a shared vision for the future. Its Friend2Farmer initiatives foster respect and decency through mutually beneficial collaboration across local and global communities.
Through its 7 Steps to Success coffee shop startup program, the company teaches entrepreneurs to run independent coffee houses in their local communities. By developing a coffee shop business plan, entrepreneurs gain insight into coffee shop startup costs.
Crimson Cup coffee is available through over 300 independent coffee houses, grocers, colleges and universities, restaurants and food service operations across more than 30 states, Guam and Bangladesh. The company also owns five Crimson Cup Coffee Houses and the CRIMSON café and retail store in Easton Town Center. To learn more, visit crimsoncup.com.
Media Contact
Cheryl Claypoole, Crimson Cup Coffee & Tea, 614-361-5023, cheryl@claypoolecc.com, https://www.crimsoncup.com
View original content to download multimedia:https://www.prweb.com/releases/edelweiss-coffee-in-iron-mountain-michigan-celebrates-19-years-of-growth-with-support-from-crimson-cup-coffee–tea-301943537.html
SOURCE Crimson Cup Coffee & Tea