Industry leaders back plans for zero-emissions aluminium, ammonia and steel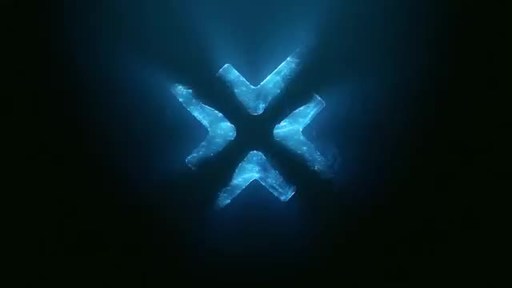 Mission Possible Partnership maps path to decarbonize materials production
NEW YORK, Sept. 23, 2022 /PRNewswire/ — More than 200 industry leaders have endorsed strategies from the Mission Possible Partnership (MPP) to decarbonise some of world's hardest-to-abate, carbon-intensive industries in this decade.
New plans released at New York Climate Week for production of near-zero emissions materials – aluminium, ammonia and steel – have won support from more than 60 companies, bringing to more than 200 the tally of endorsements for MPP's published Sector Transition Strategies (STS) which also include aviation, shipping and trucking.
The signatories reflect growing momentum among high-ambition companies, including steelmakers ArcelorMittal, Companhia Siderúrgica Nacional (CSN), Liberty Steel, SSAB, Rio Tinto, Tata Steel, thyssenkrupp and Vale; aluminium producers Alcoa, Rio Tinto and EGA; and in the ammonia sector, CF Industries, BASF, SABIC and Yara, as well as renewable energy providers Ørsted, Iberdrola and ACWA Power. These three sectors jointly contribute about 17% of global GHG emissions.
MPP, an alliance of leading organisations working to decarbonise hard-to-abate industries, presented two new STS reports for aluminium and ammonia, and an updated steel strategy, during World Economic Forum's Sustainable Development Impact Meetings at Climate Week. Participants included senior industrialists and representatives from governments and the financial industry.
Matt Rogers, CEO of MPP said: "These transition plans are operationally relevant and industry-backed, not wishful thinking or pie in the sky. We know how to reduce emissions, initially deploying resources and technology available today. The imperative is to act now, in this decade: we're working with industry, supply chains and finance to deliver the clear thinking and asset-by-asset plans to make net zero viable". 
Each STS is premised on the deployment of available technologies by 2030, a date that looms near for industry incumbents operating old-economy assets. The reports detail specific requirements – with real-economy milestones – for clean energy, new or retrofitted industrial plants, and policy reform to meet sectoral carbon budgets aligned to the  Paris Agreement goal to curb global heating to 1.5 degrees above pre-industrial levels by 2050.
Faustine Delasalle, vice-chair of the Energy Transitions Commission (ETC), a founding partner of MPP, said: "Support for these strategies from more than 200 industry leaders sends a signal of hope: companies around the world are committed to invest at scale for a net zero-emissions economy. The data developed by ETC with MPP partners will inform targets and actions from companies in key value chains, as well as financial institutions and governments – and helps all of us to keep decision-makers accountable".
In the steel sector, early progress in breakthrough projects and increased supply of near-zero primary steel are essential to remain within a Paris-aligned sectoral carbon budget. MPP estimates that commercialisation of net-zero technologies would cost up to $200 billion per year, implying significantly higher demand for hydrogen, clean electricity and natural gas, but a stark decline in coal power.
Sanjiv Paul, vice-president for safety, health and sustainability at Tata Steel, said: "This strategy has laid down the challenges for the steel industry to decarbonise. We are collaborating with suppliers, downstream partners, start-ups, academia, and communities within our area of influence to work towards mitigating the threat of climate change".
Aluminium plays an enabling role in decarbonising the world economy. MPP's STS for primary aluminium would mobilise clean power, improved material efficiency and recycling at a cost of up to $1 trillion to reduce carbon emissions by 95%. In a business-as-usual scenario, the sector will emit a cumulative 37 gigatons of carbon by 2050, an overshoot of more than double the Paris-aligned carbon budget of 15 gigatons.
Abdulnasser Bin Kalban, CEO of Emirates Global Aluminium, said: "Aluminum plays an essential role in decarbonisation economy-wide, but it also matters how aluminum is made. Decarbonising aluminium by 2050 requires rapid and proactive cooperation with other sectors, from developing more renewables to designing final products that are easily recyclable. The Mission Possible Partnership's roadmap will help us achieve this great task."
MPP forecast demand for ammonia could increase six-fold by 2050, driven by new markets for green ammonia as a marine fuel and for power generation. The shipping sector has the potential to make or break demand for near-zero emissions ammonia. Coordination by policymakers to adopt, certify and expand ammonia's new application as a marine fuel will be critical to this transition.
The new STS reports follow strategies for aviation, trucking, shipping and steel. Strategies for concrete and cement, and the chemicals sector, are planned for release this year.
To download the reports
Please go to the MPP website:
Making Net-Zero 1.5°C-Aligned Aluminium Possible 
https://missionpossiblepartnership.org/wp-content/uploads/2022/09/Making-1.5-Aligned-Aluminium-possible.pdf
Making Net-Zero 1.5°C-Aligned Ammonia Possible
https://missionpossiblepartnership.org/wp-content/uploads/2022/09/Making-1.5-Aligned-Ammonia-possible.pdf
Making Net-Zero Steel Possible
https://missionpossiblepartnership.org/wp-content/uploads/2022/09/Making-Net-Zero-Steel-possible.pdf
Interactive tool
MPP has released an interactive 'Explorer' tool to compare decarbonisation options in different regions, with the functionality to generate custom user scenarios.  The Python model for STS analytics is also available, with full coding and open-source input data.
Aluminium: Explore the Net-Zero Transition
https://dash-mpp.plotly.host/aluminium-net-zero-explorer/
https://github.com/missionpossiblepartnership/mpp-shared-code
Ammonia: Explore the Net-Zero Transition
https://dash-mpp.plotly.host/mpp-ammonia-net-zero-explorer/
https://github.com/missionpossiblepartnership/mpp-shared-code
Steel: Explore the Net-Zero Transition
https://dash-mpp.plotly.host/mpp-steel-net-zero-explorer/
https://github.com/missionpossiblepartnership/mpp-steel-model
Sector press releases
For detailed press release for each STS report, please go to: 
Aluminium Press Release
https://missionpossiblepartnership.org/aluminium-sts-press-release/ 
Ammonia Press Release
https://missionpossiblepartnership.org/ammonia-sts-press-release/ 
Steel Press Release
https://missionpossiblepartnership.org/steel-sts-press-release/ 
The Mission Possible Partnership is an alliance of climate leaders focused on supercharging efforts to decarbonize some of the world's highest-emitting industries. By leveraging the convening power, talent and expertise of world-leading organizations on climate action, the MPP aims to trigger a net-zero transformation of seven industrial sectors; Aviation, Shipping, Trucking, Steel, Aluminium, Chemicals and Concrete. MPP is led by four core partners: the Energy Transitions Commission, RMI, We Mean Business Coalition and the World Economic Forum. Our goal is to propel a committed community of CEOs from carbon-intensive industries—together with their financiers, customers, and suppliers—to agree and act on decarbonizing industry and transport in this decade.
SOURCE Mission Possible Partnership
Allied Benefit Systems Announces New Chief Revenue Officer and Chief Strategy Officer
CHICAGO, Oct. 3, 2022 /PRNewswire/ — Allied Benefit Systems, LLC ("Allied" or the "Company"), the nation's leading health solutions company, announced today that Rob Valerious will assume the role of Chief Strategy Officer (CSO), and the appointment of Andrew (Drew) Rozmiarek as Chief Revenue Officer, effective October 10, 2022.
"The executive firepower and leadership that Rob and Drew bring are unparalleled in the industry," said Michael Sternklar, CEO of Allied. "They will be pivotal in Allied's success in the coming years."
As CSO, Valerious will be responsible for executing a multi-year business strategy to accelerate growth. While continuing to be Allied's voice to the market, he will be focused on strategic partnerships, product development, and medical management services.
"Over the last 33 years, Rob has been the voice and face of Allied to our clients and business partners," said Sternklar, "Under his leadership, our business has – and will continue to – grow and prosper."
With over 22 years of business development and sales management experience, Rozmiarek will lead Allied's sales, client management, and underwriting teams, with end-to-end responsibility for new and existing client growth. "I have long admired Allied for their stellar reputation for quality service and innovative medical management products," said Rozmiarek, "I am thrilled to join the Allied Team and contribute to the company's continued success."  Rozmiarek most recently served as Senior Vice President of National Sales for Health Plans Inc (HPI). 
"Drew's success as a growth leader is impressive, but he will bring more than that to the organization," said Sternklar. "He has a passion for customers, admirable leadership skills, and inexhaustible drive. I have complete confidence that he will be enormously impactful."
About Allied Benefit Systems, LLC
Allied is a national healthcare solutions company providing professional administrative, medical management, and compliance services to over 10,000 self-insured employers. Founded in 1980, Allied has grown to be one of the largest, independent third-party administrators in the United States.
View original content:https://www.prnewswire.com/news-releases/allied-benefit-systems-announces-new-chief-revenue-officer-and-chief-strategy-officer-301639096.html
SOURCE Allied Benefit Systems
Alpine Power Systems Acquires Evergreen Industrial Batteries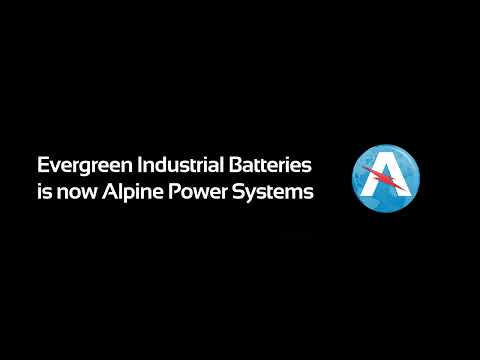 CLEVELAND, Oct. 3, 2022 /PRNewswire/ — Alpine Power Systems, the nationwide leader in premier motive power, telecom, and critical power solutions, announced today that they have acquired the assets of Evergreen Industrial Batteries. The acquisition was made to further strengthen Alpine's already industry-leading certified pre-owned and rental forklift battery and charger program. This is Alpine's 24th acquisition under their current ownership.
"We are very excited about the possibilities this partnership will create for all our team members." –
Pablo Guevara
Alpine will be bringing the entire talented Evergreen Team on board to further build out their nationwide model. The acquisition of Evergreen's assets includes their vast battery and charger inventory, a 29,000 SF corporate facility, vehicles, tooling, equipment, and more.
Evergreen Industrial Batteries was founded in Cleveland, OH in 2010. Since then, they have grown into a nationwide operation that has served customers coast-to-coast with premium refurbished and rental battery and charger solutions. Evergreen has done a lot to serve the local Cleveland community, with a long-standing history of monetary and service contributions to the City Mission, Breakthrough Charter Schools, and Esperanza.
Bob Rowland, Evergreen's Founder says, "Evergreen is excited to partner with Alpine Power Systems. Alpine carries the same values and passions that made Evergreen successful for more than a decade. I am confident that we will keep the same high level of dedication and commitment that we've provided to our customers. We believe this partnership will help us better serve customers nationwide with facilities across the country and an unequaled breadth of inventory."
Pablo Guevara, Evergreen's Chief Executive Officer says, "We are very excited about the possibilities this partnership will create for all our team members. Guided by our values and passion to serve all our stakeholders, we look forward to continuing to grow alongside the Alpine Power Systems Team".
Sean Davis, Alpine's Executive Vice President of Sales says, "The acquisition was strategically made to help fuel the growth of one of our fastest growing business units. The Evergreen purchase solidifies us as the leading provider of certified pre-owned and rental forklift battery and charger solutions nationwide, with the largest inventory in the industry, bar none. The Alpine Team thrives on momentum, so stay tuned for more to come."
Adam Cecil, Alpine's Vice President of Motive Power Sales says "Joining forces with Evergreen was a great strategic fit, as the cultural similarities and synergies between our groups were seen from the get-go. Evergreen's team members have the same passion for quality products and customer service as we do. I look forward to working alongside our new team members in providing the best certified pre-owned and rental solutions the material handling industry has to offer."
About Alpine Power Systems
Alpine Power Systems, established in 1963, is an independent B2B global solution provider specializing in critical power, telecom, cable, and motive power solutions. Alpine has expanded operations to become one of the largest independent organizations in our industry. Alpine is a dynamic and growing family business supplying numerous Fortune 1000 companies. Alpine Power Systems is ISO 9001 Quality, ISO 14001 Environmental, & ISO 45001 Health & Safety Certified.
Related Links:
https://alpinepowersystems.com/
View original content to download multimedia:https://www.prnewswire.com/news-releases/alpine-power-systems-acquires-evergreen-industrial-batteries-301638983.html
SOURCE Alpine Power Systems
AEROSOLES CELEBRATES 35 YEAR ANNIVERSARY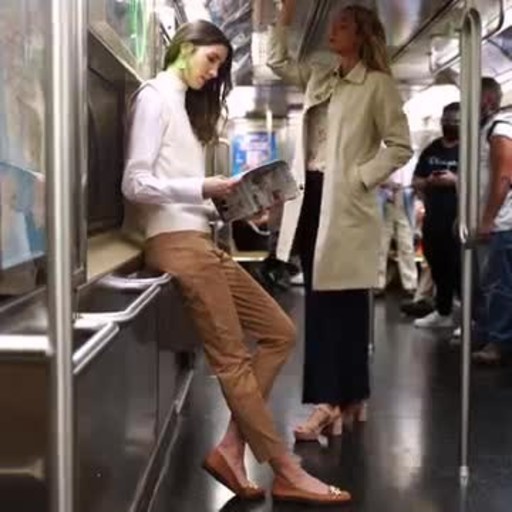 NEW YORK, Oct. 3, 2022 /PRNewswire/ — Aerosoles, the leading global footwear brand known for its superior comfort, innovative technology and on-trend fashion is celebrating its 35th anniversary. Originally launched in 1987 by businessman, Jules Schneider, this New York City-based company has navigated several sales and acquisitions throughout the years but continues to be focused on what made the brand so successful from the beginning, and that is keeping innovation and comfort at the forefront.
Aerosoles was created in 1987 during a New York City transit strike when women were forced to walk to work in sneakers with their office heels in tow. It was in that moment that Schneider realized that women should not have to sacrifice style for comfort. He saw the opportunity to create a shoe that was both comfortable and fashionable, intended for the woman who is constantly on her feet. Aerosoles was born with elevated and on-trend styles that offered comfort once only found in casual shoes. It was truly a revolutionary concept for the footwear industry and made them pioneers of that space.
In 1987, the brand created its original slogan "they're not just shoes, they're Aerosoles" – and for the past three decades, they have continued to stay true to their word by delivering premium comfort, style and quality to its customers without the premium price. The notion of comfort is integrated into every element of the brand's footwear design. From their innovative Diamond Flex Sole originally created in 1989 and patented in 2003, to their pillow soft insoles and Stitch N' Turn production technique developed in 1990, Aerosoles has demonstrated decades of commitment to perfecting the science of comfort. In addition to the many popular trend-right styles that the brand offers each season, the signature footwear designs that the brand debuted in 1987 like ballet slippers, flats and loafers remain the top-selling core styles decades later.
The brand has crafted some noteworthy partnerships and activations throughout the years. In 2018, Aerosoles collaborated with American retail businesswoman and television personality, Martha Stewart on a line of footwear. Stewart, a fan of the brand who was often seen wearing styles on red carpets was a natural choice for a brand ambassadorship. The collection kicked off with a series of equestrian rainboots, inspired by Stewart's passion for horseback riding. This successful launch was followed by a complete collection of wardrobe staples like casual and dress flats, heeled sandals, mules, slides, and espadrille wedges that debuted in spring 2019. Following this successful launch, the brand collaborated with iconic British lifestyle label Laura Ashley in 2021 to feature the brand's signature floral prints on Aerosoles' bestselling styles. The capsule collection included curated looks, from summer sandals to transitional clogs and boots blended with nostalgic prints from Laura Ashley's archives.
Since its inception, the brand has adapted to the everchanging retail landscape to serve the needs of their target consumer. In 2019, the brand opened up a "Fit Shop" pop-up shop in bustling Grand Central Terminal where consumers were able to try on the bestselling styles to find their perfect fit. Consumers were offered free shipping so they could walk away with their purchases hands-free. This is also the same year the brand launched Aerosoles.com, their e-commerce site after seeing the shift in consumer shopping habits.
Recently acquired in 2022 by American Exchange Group, an industry leader in accessories design and manufacturing, the focus is now set on expansion into new product categories and international growth. The brand recently announced that they were introducing a new kids footwear collection in fall 2022. To add to the already successful slipper licensing partnership, the brand is expanding with new partners into men's and ladies flip flops, men's socks, slippers and roller skates for men, women and youth into their product assortment beginning summer 2023 with their new licensing partners. The brand has plans to showcase a new cold weather capsule collection for Holiday 2022 that includes women's scarves and hats to successfully tap into gift giving season. This expansion aligns with the brand's strategy to consistently deliver trend right and comfortable designs to a wide range of consumers.
As the brand moves into 2023, consumers can look forward to even more design updates, expansion into new product categories, exciting marketing and social media campaigns, and a website refresh.
"In an industry where brands come and go, we are proud to celebrate this important milestone. Aerosoles has cemented its position as the authority in comfort and style for the past three decades and will continue to remain a mainstay in the footwear segment" says Alen Mamrout, CEO of American Exchange Group. 
The brand will be celebrating this important milestone during the month of October. Head to www.aerosoles.com to learn more.
About Aerosoles
Aerosoles is a leading global footwear company delivering high quality products with both fashion and performance to customers in over 40 countries around the world.
About American Exchange Group
American Exchange Group is an industry leader in accessories design and manufacturing. By facilitating distribution to major retailers globally for our proprietary brands, custom private label brands and exclusive licensed brands, including footwear, tech wearables, watches, jewelry, handbags and fashion accessories, American Exchange Group raises the bar by disrupting status quo pricing while staying at the forefront of trends.
View original content to download multimedia:https://www.prnewswire.com/news-releases/aerosoles-celebrates-35-year-anniversary-301638548.html
SOURCE American Exchange Group